Good Omens: David Tennant shares his favorite Crowley looks ahead of season 2
David Tennant shares his thoughts about Crowley's "punk" aesthetic.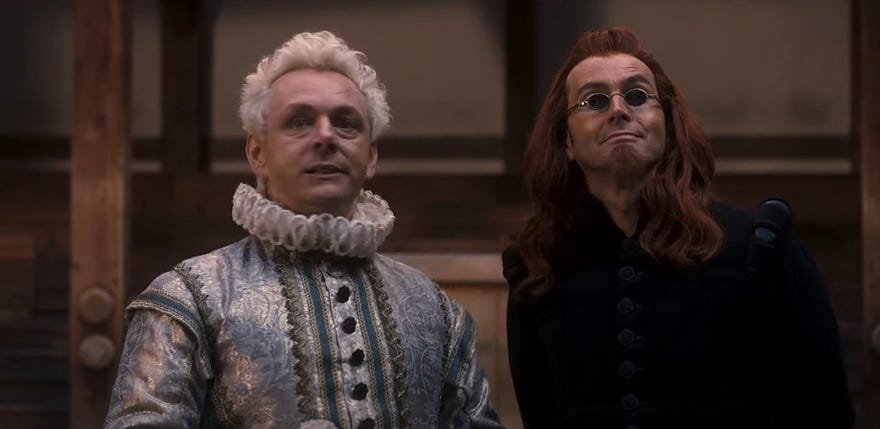 Part of the charm of David Tennant's Crowley from the hit series Good Omens is the various costumes he puts on as the first season hopscotched through time. At least we thought so, so we asked Tennant himself.
"Ooh, that's a great question," Tennant told us during a recent Emerald City Comic Con 2023 convention panel moderated by Popverse's Tiffany Babb. "We had a great deal of fun coming up with looks. Because Crowley is always a sort of punk version of wherever he ends up. He likes to live very much at the cutting edge of the moment in history he's living through, unlike Aziraphale, who just kind of bumbles on sort of wearing the same gear."
Tennant confided to the crowd that he had two favorite looks. "I quite liked the Elizabethan look in the Globe, in the Shakespeare scene, with his little tiny spindly little beard."
His other favorite was the Black Knight look.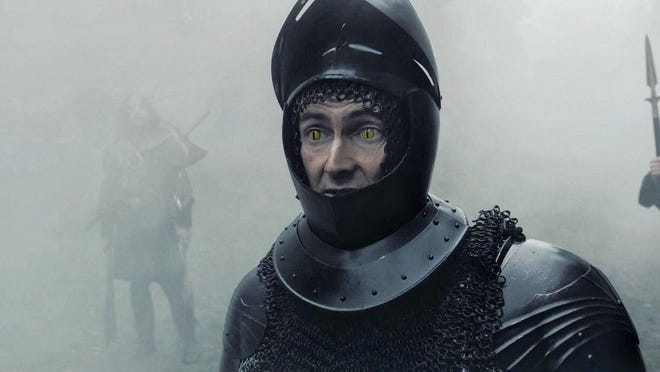 "The armor was pretty exciting," Tennant said. But not without its challenges. He described the armor as "Incredibly uncomfortable. I defy anyone to fight a war in that stuff." He also noted it could get a bit chilly filming in a field in the middle of November-- especially when you're wearing a full metal suit of armor. "Metal conducts the cold quite well, it turns out."
"So don't fight a war in it, especially not in winter," he advised the audience.
---
Get ready for the next season with our guide to Good Omens season 2.