David Tennant insists on calling The Scottish play by name, defying 400 years of theater tradition
While talking about his next theatrical role as the lead in Shakespeare's Scottish Play, David Tennant scoffed at the idea of it being cursed to call it by name.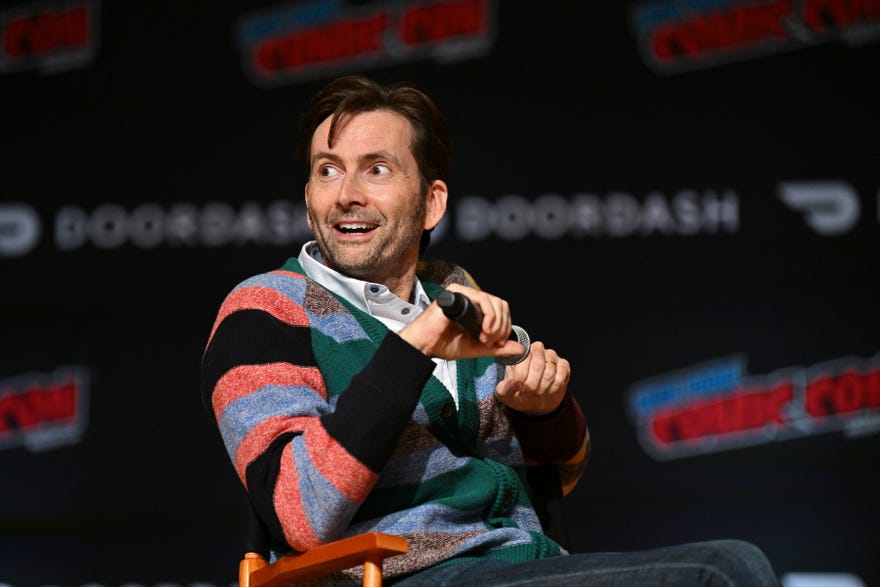 Flying in the face of longstanding theatrical convention (and what many would say common sense), Doctor Who and Good Omens actor David Tennant has repeatedly referred to Shakespeare's Scottish Play by name, dismissing concerns of a curse as "supernatural superstition."
Asked by Popverse Deputy Editor Tiffany Babb at this year's NYCC about his upcoming role as Macbeth at London's Donmar Warehouse, David Tennant said "I hold no truck with such superstitions" about referring to the Scottish Play by name in a theater. "I think we should say the word 'Macbeth.' Macbeth Macbeth Macbeth," he continued, as though he were calling forth Beetlejuice (another cursed endeavour).
From its very first production in 1606, the Scottish Play has been thought to be cursed. According to the Royal Shakespeare Company, real-life witches were offended that Shakespeare used real incantations in the play and put a curse on the play. The actor playing Lady Macbeth died during that production. Supposedly a stage dagger was also replaced with a real dagger, leading to the death of the actor playing King Duncan.
Ever since, actors and companies doing the play have confronted disaster with horrifying regularity. Laurence Olivier was almost hit by a 25-pound weight that fell on the stage. Two days before the first performance, the stage manager died of a heart attack. Harold Norman was actually stabbed during the play's concluding swordfight and died from his wounds.
John Gielgud's production saw three deaths in the cast. The 1988 Broadway production, starring Christopher Plummer and Glenda Jackson, supposedly went through 3 directors, 5 Macduffs, 6 stage managers, 2 lightning designers, 2 set designers, as well as 26 bouts of flu, torn ligaments, groin injuries and 6 cast changes. Other productions have seen theaters burnt down, massive riots in the streets, and in the case of Chris Rock, who said the play's name during the 94th Academy Awards, an onstage attack moments later by Will Smith.
Tennant's choice to scoff at the show's curse stands not only in contradiction to the seeming endless tales of woe that surround the show, but he did so on Friday the 13th, a day with its own longstanding tradition of horrific tragedy.
What fresh hell Tennant might have unleashed upon himself and the Donmar production are impossible to guess. As of this article's publication he thankfully remains safe and sound. But speaking as everlasting fans of Tennant and the joy he has brought to the world, we here at Popverse beg him to come back to the Jacob Javits' Center's main stage as soon as possible and perform the only known cure for the curse: Leave the room, spin around three times, spit, curse and then knock on the theater door to be allowed back in. The last thing any of us would want is to end up having to quote one of his most famous lines back to him.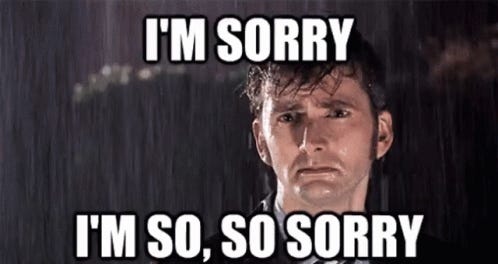 ---
Doctor Who: How and where to watch the wibbly wobbly, timey wimey show