Is this the end of DC's animated movie division? Prominent director says Gunn and Safran haven't been greenlighting anything
Does the DC Universe direct-to-video film series have a future under Gunn and Safran's DC Studios?
It's a new era for the DC Universe, but what does that mean for their animated films? Warner Brothers Discovery has recently reorganized DC's film division, placing James Gunn and Peter Safran at the head of DC Studios. Gunn and Safran recently unveiled the first phase of their 10 year plan for DC Studios, with an aim to create a more cohesive universe. Previously, television series and animated projects based on DC properties were handled by Warner Brothers Television and Warner Brothers Animation. Those projects will now be overseen by DC Studios.
But what does all of this mean for the DC Universe animated movies? Warner Brothers Home Entertainment has their own series of direct-to-video animated films set in the DC Universe. Some of these films share a continuity, while others are standalone features. Many of them are based on existing comic book storylines, such as the 2020 film Superman: Red Son or the 2021 film Injustice. On average, two to five films are released a year. Batman: The Doom That Came to Gotham, the latest film in the series, was released in March 2023..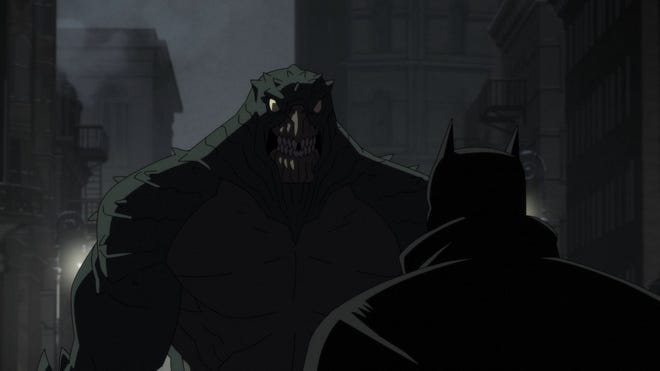 Popverse had a chance to attend a press session for Batman: The Doom That Came to Gotham, where we spoke to director Sam Liu about the future of DC's animated film slate. In addition to Batman: The Doom That Came to Gotham, Liu has directed and produced many other films in the franchise, including Batman: Soul of the Dragon and Reign of the Supermen.
"It's been difficult because they haven't been green lighting stuff, so I was unemployed for the last five months," Liu said. "Even when I was working there, we're not on that level to be in these types of conversations. But I know that they're reworking stuff. There was a time that they were very worried. Even this, the setup of it, it's not like how it used to be. I think they're trying to figure things out."
Despite the uncertainty, Liu felt optimistic about Gunn's leadership.
"I think with James Gunn, it will be similar but different. It's good to have an ally that appreciates it."
Batman: The Doom That Came to Gotham co-director Christopher Berkeley also shared his thoughts on the future of DC's home video slate. "I haven't heard anything, because honestly, I kind of don't pay attention to that stuff personally. I would like to hope that some new things are coming around, but I don't see them on the horizon right now."
"Outside of things that are based off of current comic books, it doesn't seem like that's a thing right now," Berkeley continued. "It doesn't have as much importance. Or maybe it does, I haven't been paying attention. We'll see. I like these things, so hopefully there is more."
The end of the DC Animated Movie Universe (and two other DC continuities)
Liu then shared his feelings on the DC Animated Movie Universe. The DCAMU was a film series that began with Justice League: The Flashpoint Paradox in 2013 and ended with Justice League Dark: Apokolips War in 2020.
"The stuff that I was working on with James Tucker, I think that went on a little longer than they expected, so that's why it got shut down so quickly. I was so burnt out by the end of it as well, to be honest. That's why I didn't direct the last few."
Liu was also asked about the Tomorrowverse, which is the continuity that began with the 2020 film Superman: Man of Tomorrow.
"I don't know too much about it, but I think it's going to end. There's a shelf life and a cycle," Liu said.
Justice League: Warworld, the latest installment in the Tomorrowverse continuity, is set to be released in summer 2023.
Berkeley was also asked about Young Justice, the fan-favorite animated series that he directed some episodes of. Young Justice wrapped it's fourth season in 2022, and so far HBO Max hasn't ordered anymore episodes. "I haven't heard anything," Berkeley said. "That show was a beast to work on. Behind the scenes Young Justice was always ambitious. It's always been an ambitious show. It's because of the audience for it, that's what makes it worthwhile. It would be cool to do it."
While it might be easy to blame the uncertainty of DC's direct-to-video line on the DC Studios restructuring, it's worth remembering that Warner Brothers Discovery has been trimming their animation line. Multiple Scooby-Doo direct-to-video features were cancelled, including Scooby-Doo and the Haunted High Rise.
The trouble isn't just with DC animation
Liu reminded everyone that the trouble in the animation industry wasn't exclusive to DC. Liu has also done work for Marvel Entertainment, directing the 2011 film Thor: Tales of Asgard.
"They're in trouble as well. I think it's been in the news, so I don't think it's anything new. I think the whole animation industry has sort of taken a hit by these big companies. Netflix, Disney, and whatnot. We'll see how it goes."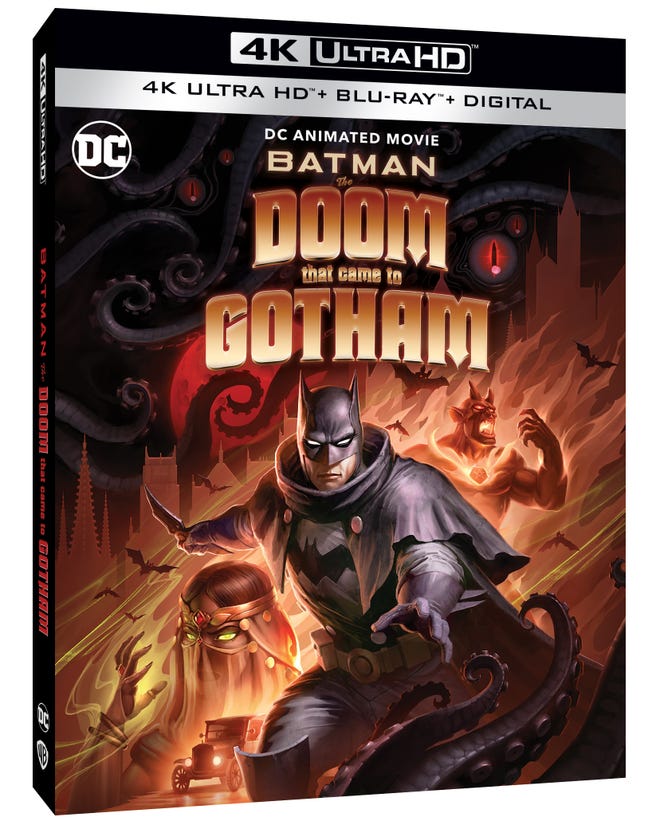 Whatever the future holds for WB Home Entertainment's line of DC films, it appears that Liu and Berkeley will still have a place in DC Studios' Gods and Monsters film slate. Both are confirmed to be working on Creature Commandos, an animated series set in Gunn and Safran's new DC Universe.
During their initial phase one presentation, Gunn and Safran indicated that DC Studios would continue to produce projects set outside the mainstream film continuity. These projects will exist under the Elseworlds banner and include movies like Matt Reeves' Batman series and animated shows like Teen Titans Go.