DC has seemingly avoided the layoffs and cuts Warner Bros. Discovery doled out for other parts of its business
Comments from WBD's chief financial officer suggest that the company is done with cutbacks for now.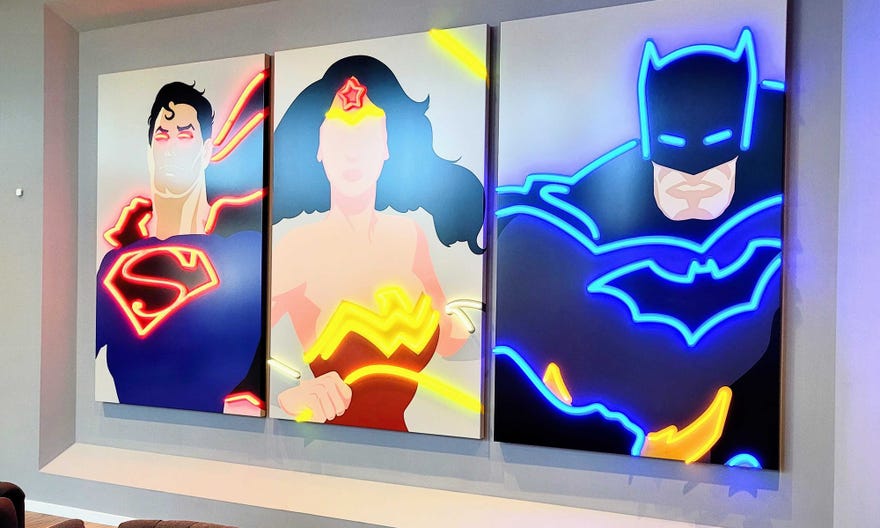 After a tumultuous last year, Warner Bros Discovery might be finished cutting back on content and staff, according to a senior level executive — suggesting that, despite rumors to the contrary, DC has managed to escape the layoffs that have impacted almost every other corner of its parent company.
Characterizing the need for the massive cuts Warner Bros. Discovery made in 2022 — including shelving the almost-completed Batgirl movie completely, and cutting a number of programs and staff from the HBO Max platform — WBD chief financial officer Gunnar Wiedenfels says that the company was "coming from an irrational time of overspending with limited focus on return on investment," describing Warner Bros' previous approach to spending as the "reflection of an industry that went overboard."
Speaking at Citi's 2023 Communications, Media & Entertainment Conference and initially reported by Variety, Wiedenfels says, "I think we've come to great solutions and most importantly, we're done with that chapter. That was really important to all of us." He continues by saying that the company "really [has] command and control over the business now… There were some surprises in the first months of the combination, as you know, but we put out the guidance for this year at the end of the summer and I've been very, very pleased with all of our operating trends over the second half of the year."
Multiple companies under the WBD umbrella have been hit by layoffs in the past few months, staring with HBO Max layoffs in August, Warner Bros. Television Group layoffs in October, and layoffs at both Turner Sports and CNN in November. According to some reports, the company spent somewhere in the region of $1 billion as part of its downsizing efforts, with an intent of finding $3 billion in savings annually from the company's combined spending before the April 8, 2022 merger between Warner Bros. And Discovery, Inc.
Cutbacks at DC have been constantly rumored since summer 2022, with multiple industry insiders setting specific deadlines for supposed layoffs or significant restructuring of the company. However, WBD CEO David Zaslav has previously spoken about DC being a priority for the company, with significant attention spent on installing new leadership for DC's movies and television projects.
If Wiedenfels' statement holds true, it would appear that DC has escaped a repeat of the dramatic 2020 layoffs that cut roughly a third of the company's workforce.
---
Keep up to date with all that latest on Warner Bros. Discovery at our hub for the company.