DC's Lazarus Planet - a full checklist and what to expect from the spring 2023 crossover event
A new weekly event spinning out of Batman vs. Robin is going to transform the DCU starting in January
Don't expect the Justice League or any other DC superhero to have much time to catch their breath after the December conclusion of Dark Crisis on Infinite Earths — a brand new event storyline announced will beshake the DC universe up in ways no-one could imagine. Get ready for Earth to become… Lazarus Planet.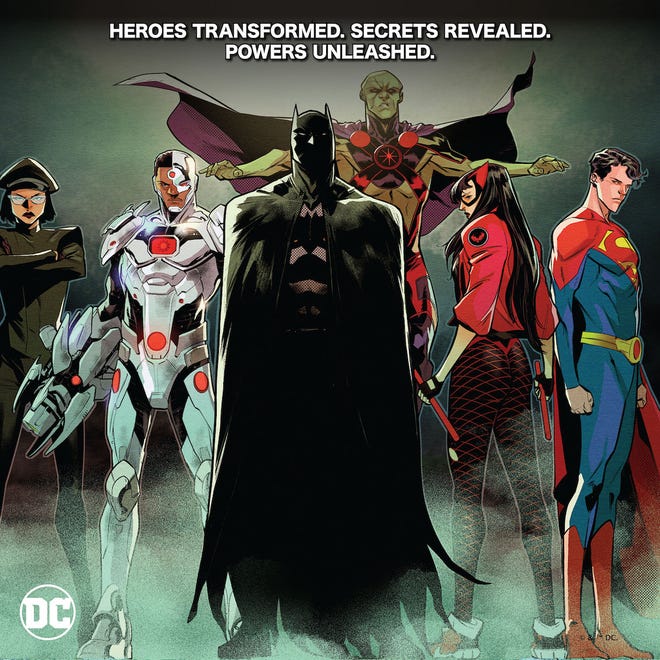 As revealed during the Explore the DC Multiverse panel at NYCC 2022, Lazarus Planet will spin out of events in December's Batman vs. Robin #4. Led by that series' writer Mark Waid, the event will see the Lazarus Volcano erupt, spewing unknown (but dangerous) chemicals into the skies and plunging the world into utter chaos. What happens when clouds infused with the chemicals rain down and give regular people new superpowers, and mutate those who already have powers into something new and mysterious?
"Once we got Nezha off the ground and realized we had something there when I was doing World's Finest, that only made sense to play into all this stuff," Waid tells Popverse. "It's been building for a while, and I'm really pleased with how it's all come together-- in no small part because of Gene Luen Yang."
Monkey Prince writer Gene Luen Yang is effectively co-writing the first half of Lazarus Planet with stories in various anthology issues - as well as the event crossing over into Monkey Prince itself.
DC has already teased certain events that fans will see throughout the weekly event, including the fact that it's going to fall to Damian Wayne to gather a team together to save the world — a team that will include Power Girl, Batman, Cyborg, Blue Beetle, and the aforementioned Monkey Prince. (Other characters that will appear in the event include Martian Manhunter, the Question, Firestorm, and a new hero called City Boy, according to the publisher.) And that it'll also spread with a Wonder Woman-centric series of issues as well.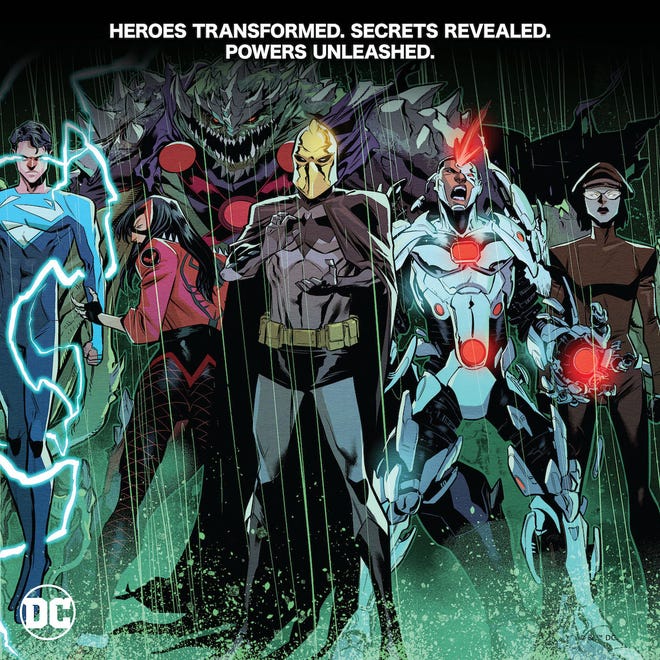 Running in January through April, the full line-up of DC Universe: Lazarus Planet is as follows:

Led by Mark Waid — and spinning both out of, and then back into, Waid's Batman vs. Robin miniseries with Mahmud Asrar, as can be seen in the above list — creators on the event include Gene Luen Yang, Francis Manapul, Josie Campbell, and Nicole Maines. G. Willow Wilson and Cian Tormey are extending the event into March and April with a four-issue series titled Lazarus Planet: Revenge of the Gods.
In addition to teaser images released during New York Comic Con, DC has unveiled all of the variant covers for Lazarus Planet: Alpha, each one teasing particular details about the event: a supercharged Cyborg on John Giang's cover, heroes fighting against a wave of monstrous beings on Riccardo Federici's, Poison Ivy seemingly triumphant on Francesco Martina's, a city in transformation on Mateus Manhanini's, and so on. Of particular note are Nathan Szerdy's variant, featuring the Monkey Prince facing off against the Devil Nezha — notably Monkey Prince is the only regular DC book interacting with the event outside of Batman vs. Robin, and Gene Luen Yang is co-writing the Alpha issue with Waid — and Scott Godlewski and Matt Herms' image, which features the transformed versions of familiar DC characters alongside their regular incarnations. Notice Batman wearing the helmet of Doctor Fate. Could the Dark Knight finally be embracing magic after all these years...?
Look at the covers in the gallery below.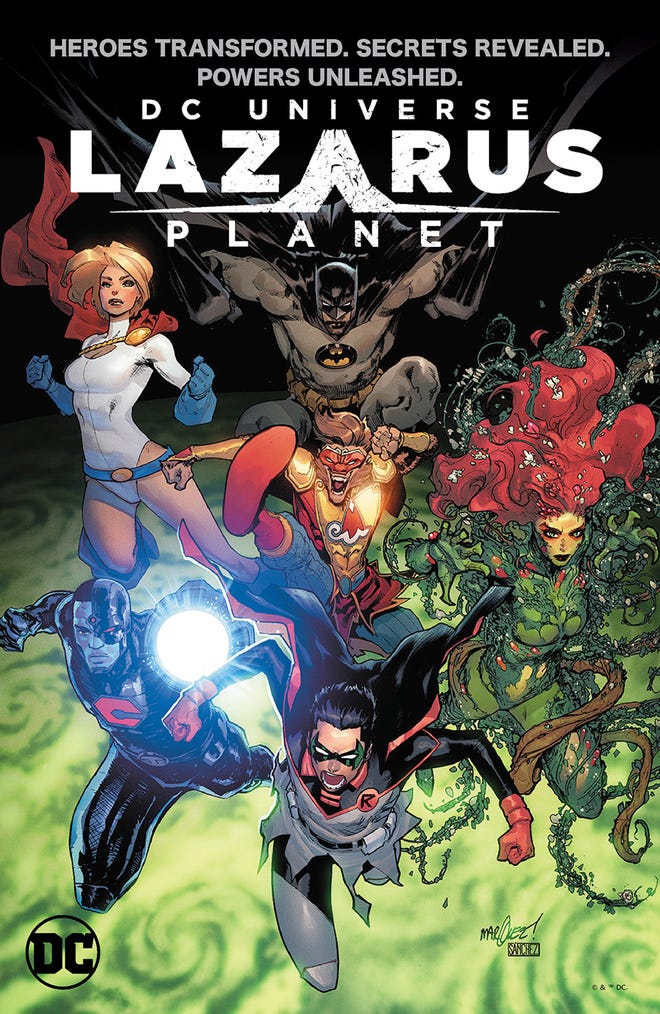 ---
Want more? Make sure you've read all our recommended best DC Comics.