DC's Super Sons, but evil - as Zod and Sinestro's bratty kids unite for Sinister Sons
From Super Sons to super Sinister Sons, with the kids of Zod and Sinestro
DC's Super Sons - The pre-teen (and sometimes teen) sons of Batman and Superman - have tore through DC Comics since they were re-introduced several years ago, and their popularity spurred thier first movie last year: Batman and Superman: Battle of the Super Sons. Now, two villains want to get in on the act.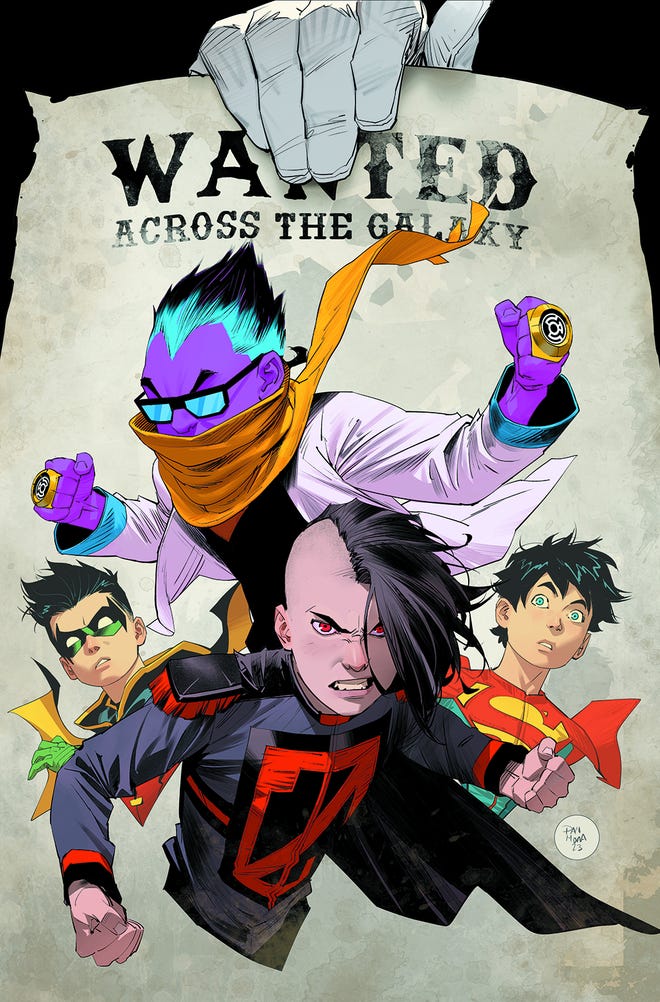 This February, DC will launch Sinister Sons - featuring the bratty sons of Superman villain General Zod and Green Lantern villain Sinestro.
"They're bad to the bone, ready to brawl, and the sons of two of the deadliest villains in the galaxy: they're the Sinister Sons and the DC Universe will never be the same!," reads DC's description of the first issue.
Sinestro's son Sinson was introduced earlier this year in the 'Sinister Sons' back-up story in Green Lantern, while Lor-Zoz (the son of General Zod, if you couldn't tell) has a history going back to the early '00s.
"When the son of General Zod was cast off of his adopted homeworld of New Kandor, Lor-Zod runs afoul of a kid on a mission: Sinson is out to prove he's got what it takes to live up to the family name of Sinestro!" the description continues. "But all is not as it seems, and the sons' journeys will take them into the heart of darkness in this sensational first issue!"
Sinister Sons is written by the writer behind the Super Sons - Peter J. Tomasi. He'll be joined by Ultimate Spider-Man artist David Lafuente.
Sinister Sons #1 will feature a main cover by Brad Walker and Andrew Hennesy, along with variants by Dan Mora, Jamal Campbell, V. Ken Marion/Danny Miki, Ramon Perez, and Pete Woods. Here's a gallery:
Look for Sinister Sons #1 on shelves February 13, 2024.
---
Want to know what's coming up next in pop culture? Check out our guides to upcoming movies, upcoming TV shows, upcoming comics, and upcoming comic conventions. If you're looking for specific franchises or genres, we have all the upcoming MCU, upcoming Star Wars, upcoming Star Trek, and upcoming DC movies & TV for you. If you're a fan of superheroes and not specific to just Marvel or DC, we have overall guides to all the upcoming superhero movies and upcoming superhero TV shows (and new seasons) as well.