DC's Missing In Action: Looking at the big DC superhero franchises missing so far in 'Dawn of DC'
There are some major DC heroes and teams missing from the shelves so far with 'Dawn of DC'
The 'Dawn of DC' is upon us. Spinning out of Joshua Williamson and Daniel Sampere's Dark Crisis on Infinite Earths, DC comics is launching a whole new line with the likes of Superman, Green Arrow, Shazam, and Doom Patrol already slated. And these books are considered to just be phase one!
BUt that being said, there's some notable absences across the DCU line as well - and we're not just talking about the Justice League.
In preparation of more announcements, we here at Popverse wanted to give a rundown of titles that are noticeably missing from their lineup.
Aquaman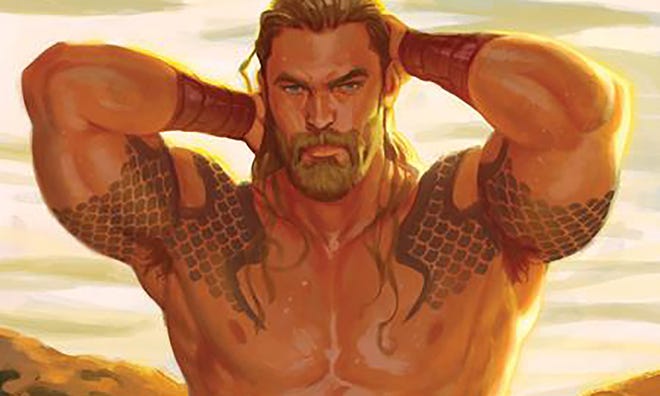 Aquaman has noticeably been missing from DC's ongoing slate since 2021. Arthur Curry didn't completely disappear in 2022, but the publisher instead focused on maxi/mini-series with Aquaman/Green Arrow: Deep Target and Jackson Hyde's shared role in Aquaman: The Becoming and its sequel series, Aquamen.
Lately, DC has been focusing more on the YA angle with graphic novel releases of Mera and You Brought Me to the Ocean. I wouldn't be surprised if DC continued to put their sights on collections with the Aquaman family and continue releasing mini-series for the company's monthly releases. There's a much bigger profit margin when it comes to graphic novels, and you're hitting a whole new market with this format.
In a years time, Aquaman 2 will be hitting theaters, but with the Amber Heard production drama and James Gunn creating a new version of the DCEU it's hard to tell if DC will push the Aquaman comics to prep for this movie release. The only way I can see Aquaman returning as an ongoing title is if they focus on the Aquaman family (a foundation built in previous books) and/or have big names attached to the series to boost hype around the character again. Just like the original Geoff Johns' run, which put the hero back on the map.
Supergirl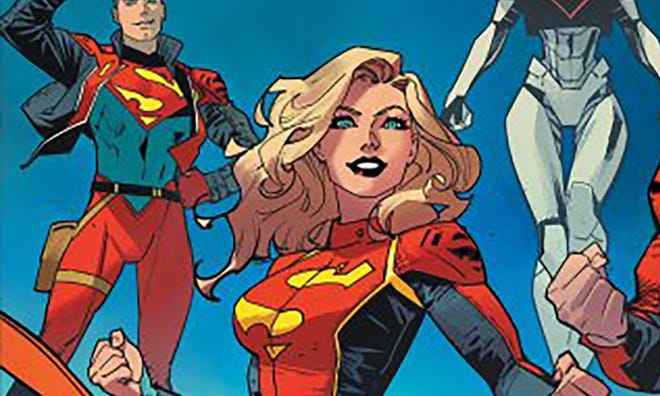 DC is focusing a lot on Superman and the Super-family of heroes(sorry Batman you already get enough love), with a whole new slate of Man of Steel-related titles. Don' tthink so? Look at the new direction for Action Comics, a new creative team on Superman, Tom Taylor's return to Jon Kent with a mini-series, and Connor Kent's fan voted limited series. But you may be asking to yourself – where is Supergirl?
Kara has made sporadic appearances throughout the DC universe, including a supporting role in Batman/Superman: World's Finest, but hasn't had her own title since Tom King and Bilquis Evely's Supergirl: Woman of Tomorrow, which was very disconnected from Supergirl's past stories or any current DC continuity.
Supergirl is showcased on the cover of Action Comics #1051, a title that will be taking more of an anthology approach to the super family (much like Batman: Urban Legends). There's potential for Supergirl to have her own small arc within the pages of Action Comics or continue to have a bigger story in World's Finest. A new solo series will be dependent on just how involved Kara will be in these flagship titles. I can see either narrative creating a spin-off story, especially with the popularity of Mark Waid and Dan Mora's collaboration.
Suicide Squad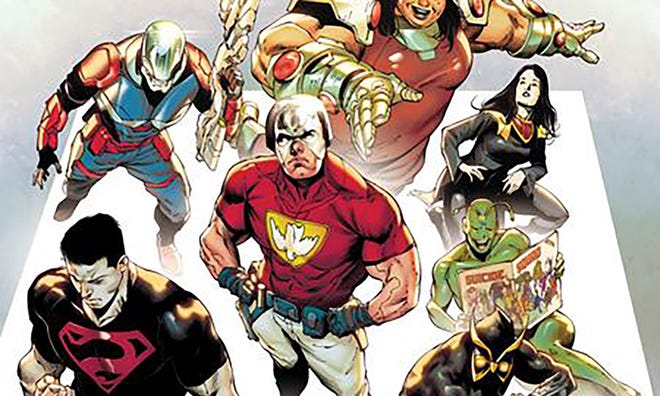 With the recent development of James Gunn and Co. becoming the Kevin Feige of DC as a whole, it's guaranteed we'll be getting more from his first DC project, Suicide Squad, and it's HBO Max television spin-off, Peacemaker. The last Suicide Squad title in 2021 reflected the success of the Peacemaker television show with the anti-hero taking center stage as their leader. Will the new direction of DC films dictate DC's comics slate? They're no stranger to matching film releases with new comic book titles - see Black Adam as an example.
A new version of the Suicide Squad looks very promising when looking at Dark Crisis' epilogue. At the end of the event, the Suicide Squad's creator – Amanda Waller is talking to an unknown set of villains as she creates her ultimate team that includes recent Batman villain Failsafe and even a female version of Peacemaker. I'm sure we'll see these threads picked up in 'Dawn of DC' and I wouldn't be surprised if this span into its own series.
Deathstroke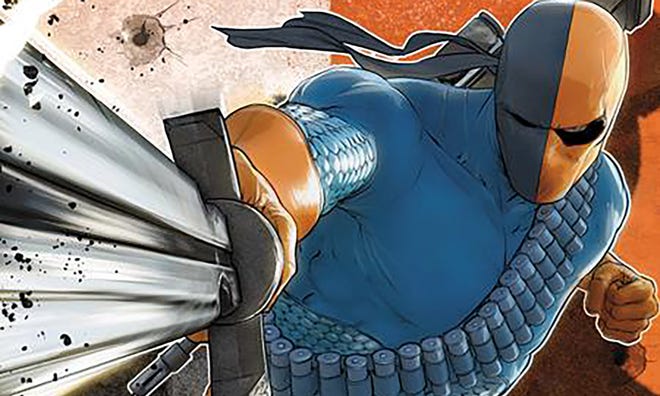 DC has no less than three Titans series planned for 'Dawn of DC', what does that mean for the team's arch-nemesis – Deathstroke? Christopher Priest helmed a critically acclaimed run for the character that ran for years. Joshua Williamson then took over the character with Deathstroke Inc. that wrapped its run with a crossover with Batman and Robin in 'Shadow War.'
Can Slade Wilson return following the recent end of Deathstroke Inc.? The villain made an appearance as Dick Grayson's antagonist in the last chapter of Dark Crisis. Slade's love for his children (who are also former Titans) and struggle with his own role in the universe took center stage. The end of the book found Deathstroke trapped in a chamber with a mysterious woman stopping the mechanism. This leaves the door wide open for Deathstroke to either be a large villain for an upcoming Titans book or continue a new adventure in his own book.
Justice League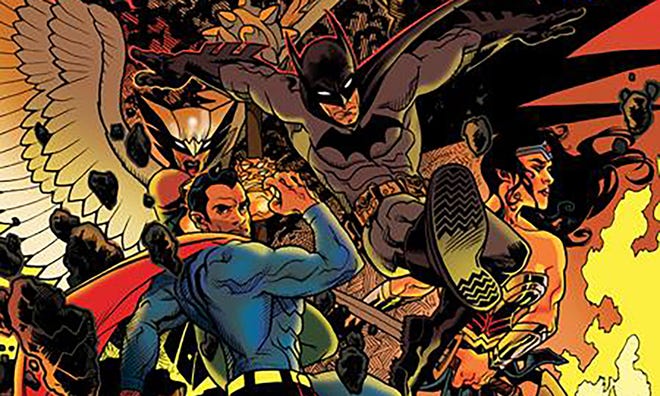 Justice League is the most notable book that hasn't found a home at 'Dawn of DC.' A title that has been in constant rotation for DECADES! The team's disappearance has not only been brought up by fans, but in DC's own continuity.
Dark Crisis on Infinite Earths gave legacy characters the chance to step up, following the 'the death' of the Justice League. There isn't a world where DC was going to kill off the likes of Batman, Superman, and Wonder Woman! Instead, they used the event as a metaphor to show that the publisher is putting their best foot forward to ALSO focus on characters outside their trinity.
In Dark Crisis on Infinite Earths #7 Batman passes the baton to Nightwing telling his ward to focus on making the Titans a premiere team. As of right now, there is no official Titans title announced, but DC has teased that Nightwing #101 (written by one of their top writers, Tom Taylor) will begin a new era for the Titans. I predict the Titans will take the Justice League's place for the time being, shelving the former flagship title to make room for a group of classic, legacy characters to shine... but for how long?
---
While we wait for these characters' inevitable return, regale yourself in our recommended best DC Comics stories of all time.