DC unveils 'Dawn of DC' initiative with 10 major new ongoing comics, and 10+ more to come
Want some new Green Lantern, Doom Patrol, Shazam, Green Arrow, Cyborg, and Batbooks? They're coming
December's final issue of Dark Crisis on Infinite Earths has already been announced as heralding something called the Dawn of DC — but now, DC is revealing more about what that actually means, and what 2023 is going to look like for the publisher.
What is Dawn of DC?
Post-Dark Crisis (and the subsequent Lazarus Planet event, which runs through January and February of 2023, spinning out of events in Batman vs. Robin and World's Finest), DC will be launching more than 20 new series with superstar creative teams, bringing fan-favorite characters back to the fore after the events of the past few years.
In a statement, DC publisher and chief creative officer Jim Lee said about the new initiative, "After the near-Multiverse-ending events in Dark Crisis on Infinite Earths and DC Universe: Lazarus Planet, the DC Universe will be heading toward the light. With brand-new series and story arcs from some of the top creative members in comics, Dawn of DC is one of our most ambitious initiatives ever and is a chance for us to tell bigger and bolder stories across our line."
The Dawn of DC comic book titles (so far)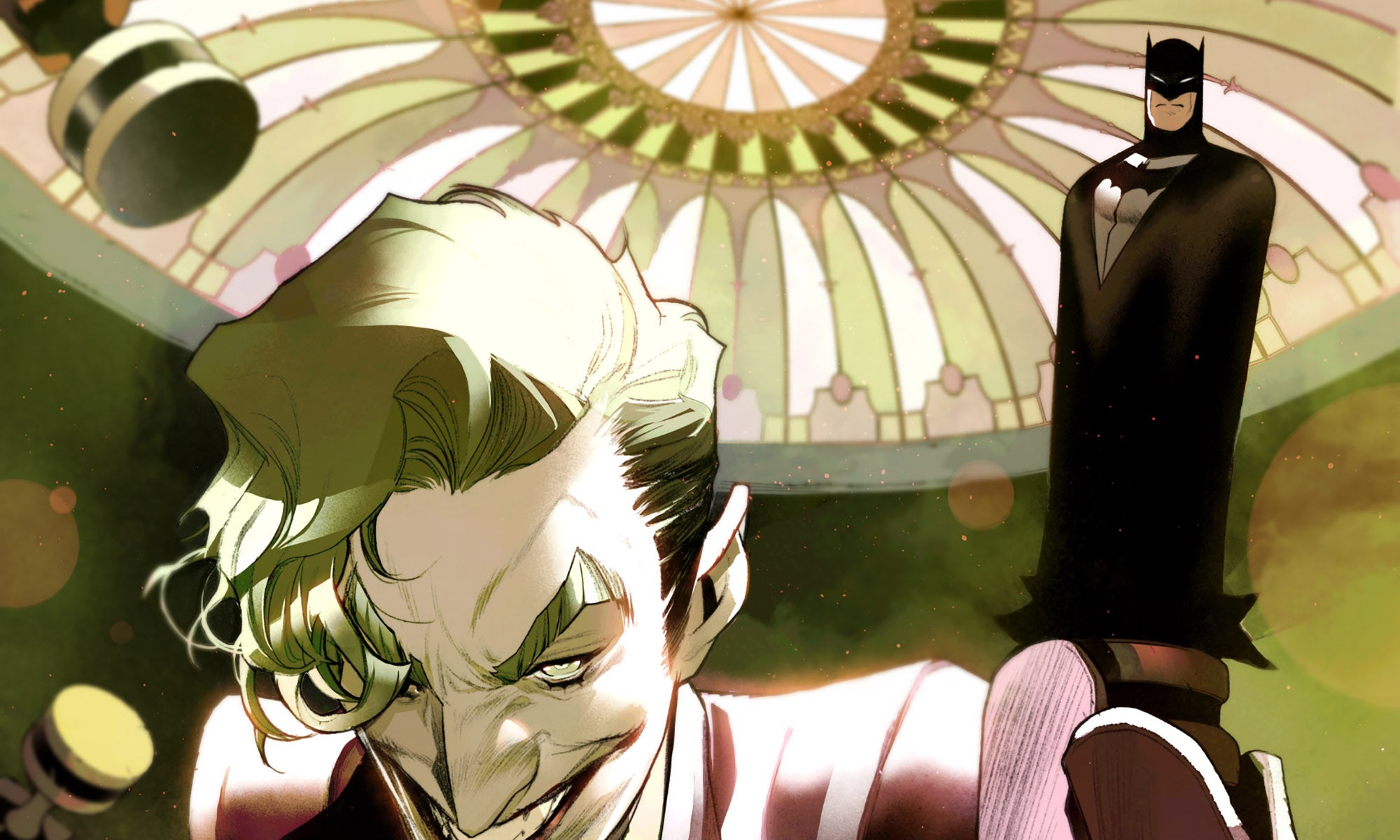 In the first half of the year alone, DC will be launching the following all-new series:
Unstoppable Doom Patrol by Dennis Culver and Chris Burnham, spinning out of events in Lazarus Planet (March)
Superboy, Man of Tomorrow by Kenny Porter and Jahnoy Lindsay, the DC Round Robin 2022 winning title following Conner Kent on a journey of self-discovery in a reality that isn't his own (April)
Green Lantern: Hal Jordan by Mariko Tamaki and an artist to be named at a later date (April)
Green Lantern: John Stewart by Phillip Kennedy Johnson and and an as-yet-unnamed artist (Launch TBA)
Green Arrow by Joshua Williamson and Sean Izaakse, following the search for the missing Oliver Queen as the result of events in Dark Crisis (April)
Batman: The Brave and the Bold by Tom King, Mitch Gerads, Guillem March, Gabriel Hardman, Dan Mora, Rob Williams, and more, in what promises to tell "core stories building out Dawn of DC," according to the publisher (May)
Cyborg by a creative team to be announced, as the character's role in defining the future of Earth is explored (May)
Shazam! By Mark Waid and Dan Mora, featuring the return of Billy Batson (June)
The Penguin (working title) by Tom King and Stefano Gaudiano sees Oswald Cobblepot forced back into organized crime by… the U.S. Government…? (June)
Steelworks by a creative team to be announced, featuring both John Henry Irons and his niece Natasha (June)
DC has released covers for several of those titles, which you can see here:
In addition to that, we already have an uncolored first page from Culver and Burnham's Unstoppable Doom Patrol. Amazing work!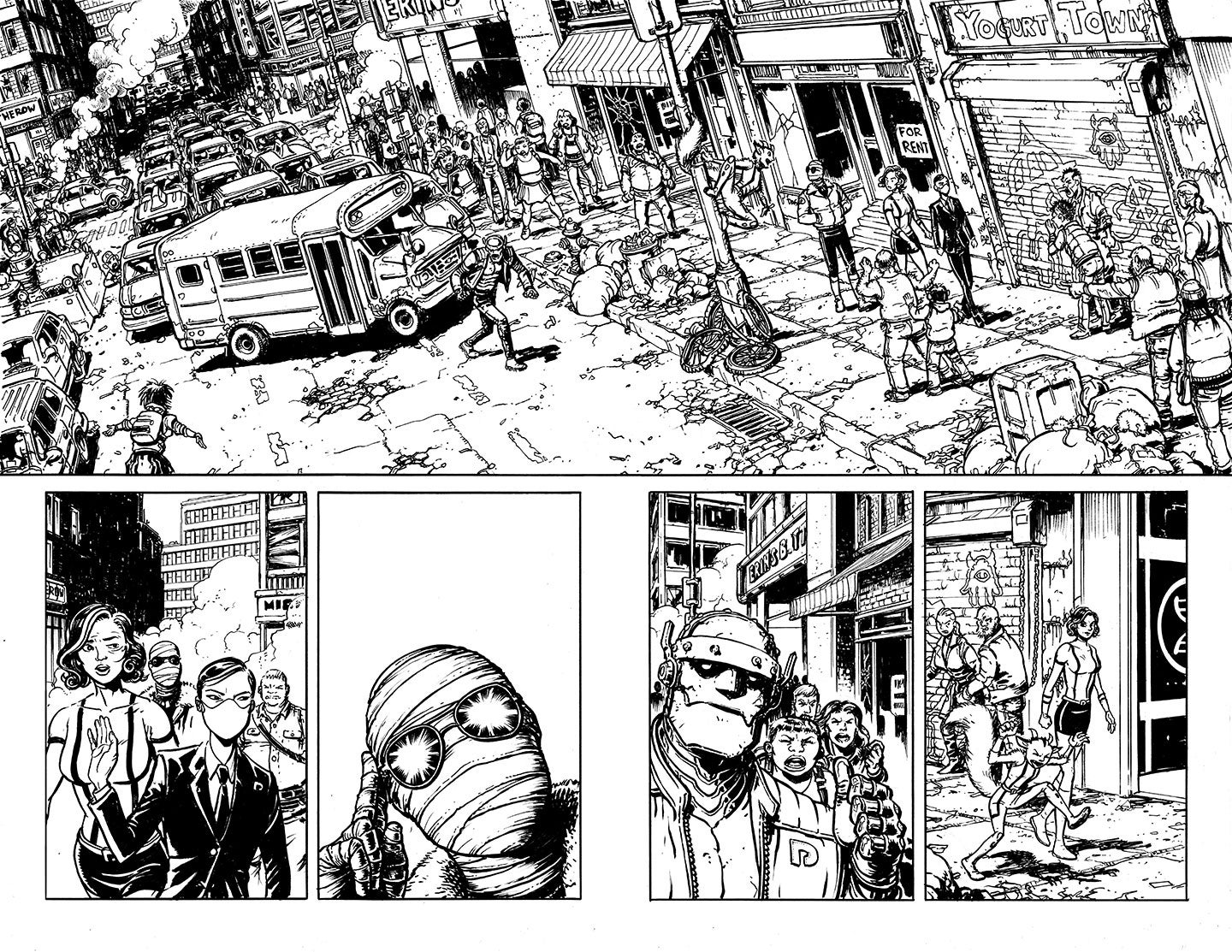 More titles for the second half of the year will be revealed soon, according to DC. (It's worth noting that we're still missing a Justice League book as of this round of announcements; we'll see how many of the other books tie in with classic DC stories from the past beyond that...)
When does Dawn of DC begin?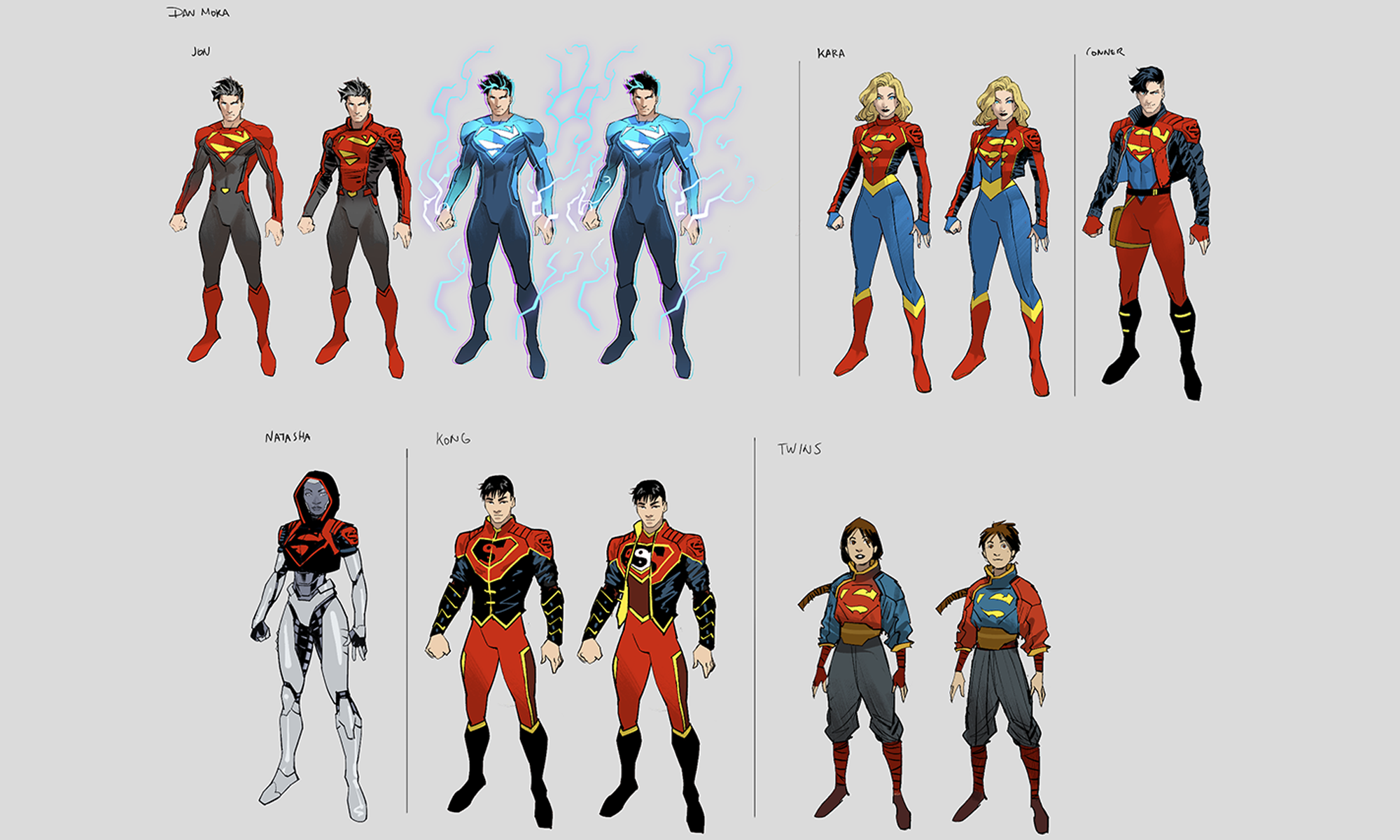 The news of Dawn of DC comes shortly after DC announced the DC Universe Infinite Ultra subscription tier, which makes DC's monthly output available on its DC Universe Infinite subscription service just a month after initial release. In theory, this extends the potential reach of the Dawn issues next year.
Dawn of DC officially starts rolling out with January's Action Comics #1051, which leads into a new status quo for the Superman titles (including an all-new Superman series)… but that's clearly just the beginning of a whole new status quo for the DCU moving forward.
Take a look at the Dawn of DC Superman artwork released so far here:
As part of today's announcement, the company also shared a graphic teasing the timeline of the DCU across 2023... showing some of what to expect and hinting at something unknown with the word "Knight" somewhere in its title. Very sneaky, DC... color us even more curious. (Scroll back up to the header image of this post to see the timeline for yourself.)
Keep tuned to Popverse for the latest on this new era for DC as new information becomes available.
---
Revisit the Superman panel from New York Comic Con for a glimpse at what's lying in store for the DCU in 2023.