The Flash races towards cosmic horror and the edge of the Speed Force as part of Dawn of DC
Si Spurrier and Mike Deodato Jr. take Wally West in speedy new directions this September
For years now, Wally West has understood the Speed Force to be the source and heart of his amazing powers — but what lies beyond the Speed Force…? And just how dangerous will it be to find out? New Flash creators Si Spurrier and Mike Deodato Jr. are ready to find out, no matter how weird things get.
Relaunched in September as part of the Dawn of DC initiative, the new Flash series — which will be renumbered to #1, although it will feature "legacy numbering" on the cover, reflecting its status as #801 at the same time — will see Wally discover new ways to use his powers in order to explore the limits not only of himself, but of the Speed Force as a concept in an attempt to discover the truth behind that sinking feeling he has that there's… something out there on the other side of the Speed Force trying to make contact.
DC's advance description of the series' first issue runs like this, "Wally West has never been quicker, more fulfilled, more heroic. His loving family is around him. And yet something is off. Very off. His evolving nderstanding of his powers has opened Wally to new avenues of sci-fi adventure, and attuned his senses to strange new ideas. Something whispers from the dark vibrations beyond the Speed Force, and as Wally experiments with creative new approaches to his powers he encounters new realms, mysterious allies and mind-shattering terrors. Starting with a prelude in the soon-to-be-legendary The Flash #800, the chronicles of the Fastest Man Alive take an action-packed turn towards cosmic horror."
If this sounds like an unexpected twist on the Flash, it is — but let's not forget that the Silver Age Flash was enough of a sci-fi book filled with crazy concepts as to basically invent the multiverse as it exists today in pop culture, so Spurrier and Deodato are following in some fine footsteps, and doing so fittingly quickly, too.
The Flash #1 will be released in September 2023, but as indicated above, a prelude to the new era will appear in June's The Flash #800 oversize issue.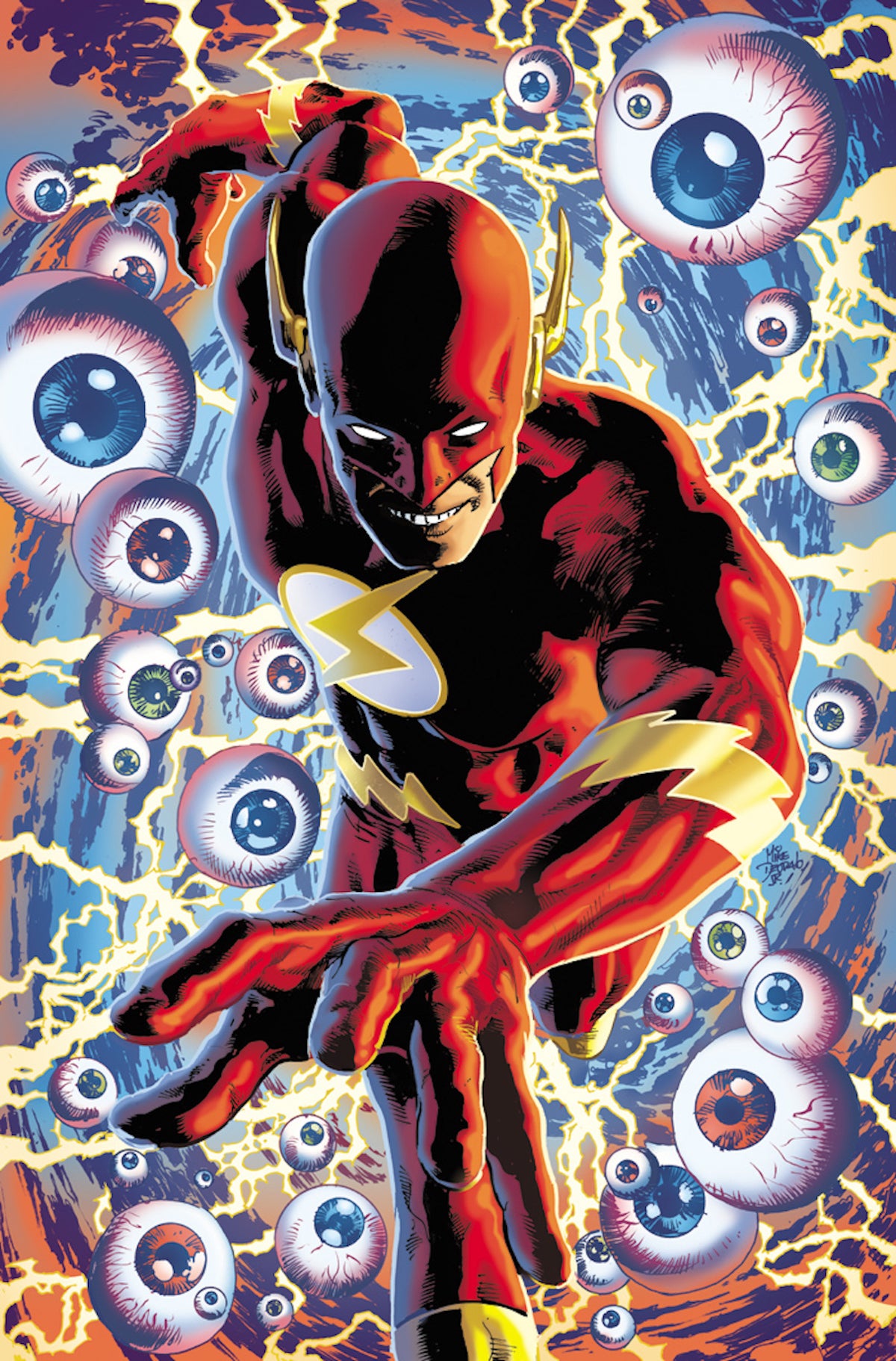 ---
Keep up to date with all the Dawn of DC announcements right here.