Dawn of DC - How DC is taking advantage of how much you miss your favorite heroes
With 20+ new launches expected throughout 2023, will the new DC restore the classic status quo after so many years?
What, then, to make of the 'Dawn of DC'? It is, according to the publisher, a "yearlong storytelling initiative" that follows on the footsteps of both Dark Crisis on Infinite Earths and the upcoming DC Universe: Lazarus Planet, wherein — and I quote — "the world's superheroes have emerged from the biggest, most devastating battles of their lives and are reinvigorated in their fights against evil." While that's certainly going to be the case, the new initiative is also something arguably more important: the end to a period in which DC's main superhero line has been in no small amount of flux.
DC Comics missing in action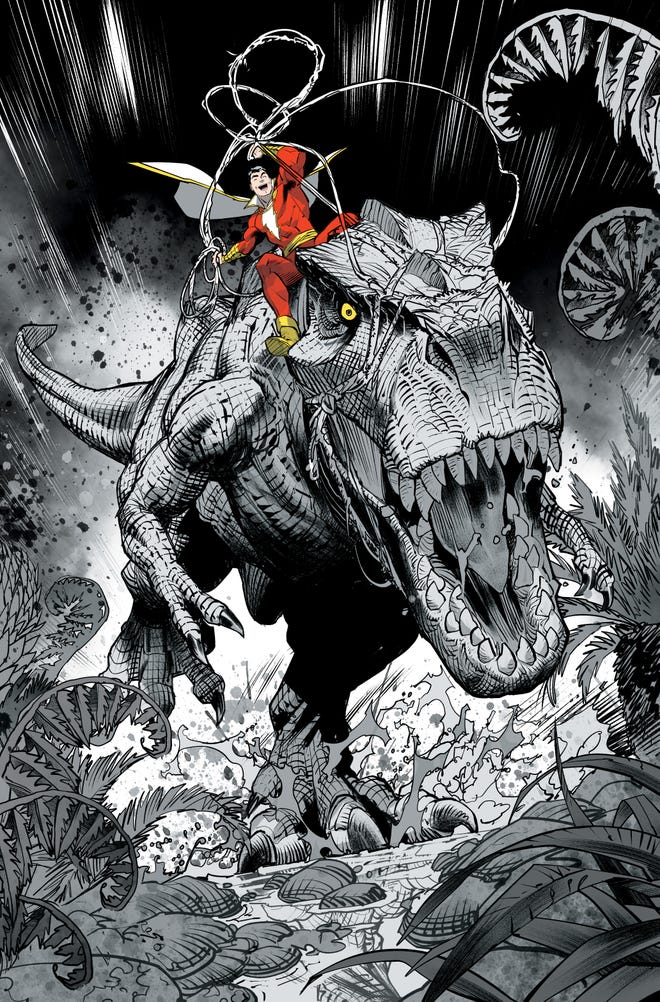 With more than 20 launches planned across 2023, 'Dawn of DC; sees a number of key titles return to DC's publishing line-up after notably long absences: the new Green Lantern: Hal Jordan series, for example, isn't just the first Green Lantern series since April this year, it's the first Hal Jordan-led series since March 2021. Similarly, the new Shazam! series will be the first time Billy Batson's had the title to himself since the October 2021 conclusion of a four-issue miniseries. Green Arrow's new title will be the first time he's had a solo book since March 2019, while Victor Stone's new Cyborg series will be his first since June 2018.
Each of these examples is of an A-list DC character and property represented in other media besides comics; even Doom Patrol, a concept with a tenuous connection to mainstream DC continuity at times, has an HBO Max series to their name by the time they return in March next year. The lack of these characters on the shelves has been noticeable in the time they've been gone.
In this vein, it's also worth noting the number of seeming mainstays still absent after the first wave of 'Dawn of DC' announcements: Aquaman hasn't had an ongoing series since December 2020, a month later than Hawkman's final issue. Legion of Super-Heroes finished in January 2021, and the most recent run of Teen Titans — Teen Titans Academy — ended in May 2022, which is also when the last issue of the last Suicide Squad run was published. Justice League has been absent since April this year. There are, simply, a lot of DC properties currently on hiatus.
(There's a scorecard, below, for easy reference.)
DC Comics' infinite distractions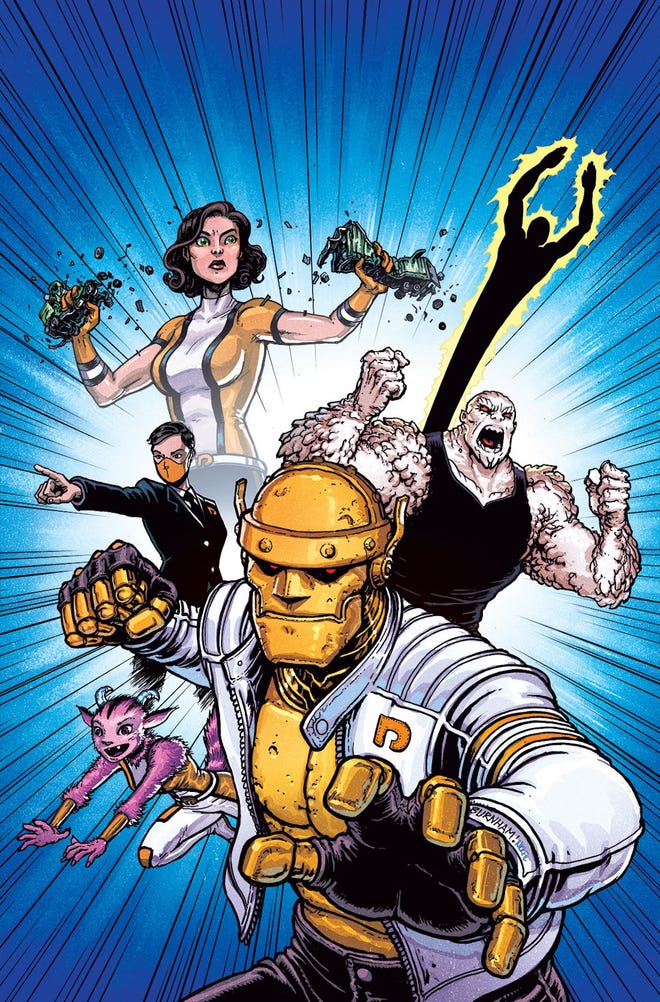 That this hasn't been more obvious speaks to what DC has been up to in the last couple of years. The line has been notably in permanent flux since the end of Dark Nights: Death Metal back in December 2020, whether it was suspending the entire line for two months as part of the DC Future State publishing event, or the purposeful attrition of the march to Dark Crisis on Infinite Earths. Barry Allen was, for all intents and purposes, taken off the board in Infinite Frontier #6, followed by the rest of the Justice League a handful of months later; the disappearances were purposeful and meaningful, and accompanied by other events and publishing launches to distract from too many questions.
It was, intentionally or otherwise — I suspect the former — replicating a formula that Marvel Comics has successfully applied to both the Fantastic Four and Thor titles in recent years: removing beloved characters and concepts from circulation for awhile in order to allow demand for them to regrow (something its parent company famously did for decades with the Disney Vault). As the saying goes, absence makes the heart grow fonder, and when it comes to maintaining characters that have been around for anywhere up to eight decades, any kind of assistance in getting people to remember that they're fans is greatly appreciated; otherwise, they can become part of the comic book wallpaper, ever-present and reliable, but barely noticed in the grand scheme of things.
By keeping the Fantastic Four out of circulation for three years between Secret Wars and the Dan Slott relaunch of 2018, fans had the space to remember that, actually, they really did like the FF and missed having them around — giving the relaunch a groundswell of support it would otherwise have lacked. The same is true of Marvel's approach to Thor ahead of J. Michael Straczynski taking over the character, back in 2007; prior to that, the character hadn't appeared in his own series for three years. Again, the relaunch brought the character to a height of popularity he hadn't enjoyed in years.
DC Comics' rebirth (no, not that one)
Whether or not this is an approach that can be easily reproduced across an entire publishing line, even spread across a year's worth of launches, is going to be an interesting question to watch answered in 2023. Regardless of its commercial success, though, it's certainly thematically appropriate.
Since the start of 2021, DC's overarching narrative has been one of renewal and rebirth that has curiously mapped to the real-world status of the publisher, from Infinite Frontier's uncertainty over the new boundaries at a time when DC had cut ties with Diamond Comic Distributors for Lunar Distribution to the fact that, after Dark Crisis on Infinite Earths makes a point of restoring the multiverse once and for all, DC begins restoring its iconic characters to its publishing plans.
After the Dark(Crisis)ness, a new Dawn. The question is: Have fans realized how much they've missed the old status quo to the point where they're going to be excited to see it return?
DC's Missing In Action List
DC comic book title
Last issue published
Absence duration
Planned return
Suicide Squad
May 2022
6 months (and counting)
Unknown
Teen Titans
May 2022 (as Teen Titans Academy)
6 months (and counting)
Unknown
Justice League
April 2022
7 months (and counting)
Unknown
Supergirl
February 2022 (as Supergirl: Woman of Tomorrow)
9 months (and counting)
Unknown
Shazam! (Billy Batson)
October 2021
1 year, 8 months
June 2023
Birds of Prey
February 2021 (as Harley Quinn & the Birds of Prey)
1 year, 9 months (and counting)
Unknown
Legion of Super-Heroes
January 2021
1 year, 10 months (and counting)
Unknown
Aquaman
December 2020
1 year, 11 months (and counting)
Unknown
Hawkman
November 2020
2 years (and counting)
Unknown
Green Lantern (Hal Jordan)
March 2021
2 years, 1 month
April 2023
Doom Patrol
July 2020
2 years, 8 months
March 2023
Green Arrow
March 2019
3 years, 1 month
April 2023
Cyborg
June 2018
3 years, 11 months
May 2023
Superboy (Connor Kent)
August 2014
8 years, 8 months
April 2023
---
Read more about the Dawn of DC right here.