Wonder Woman vs. the US Government in new 'Dawn of DC' preview pages from first issue
Tom King and Daniel Sampere are the new creative team for the iconic hero
Becky Cloonan and Michael W. Conrad's run as Wonder Woman writers is coming to an end this June with the release of Wonder Woman's oversized 800th issue, featuring art from Joëlle Jones, Jen Bartel, and more.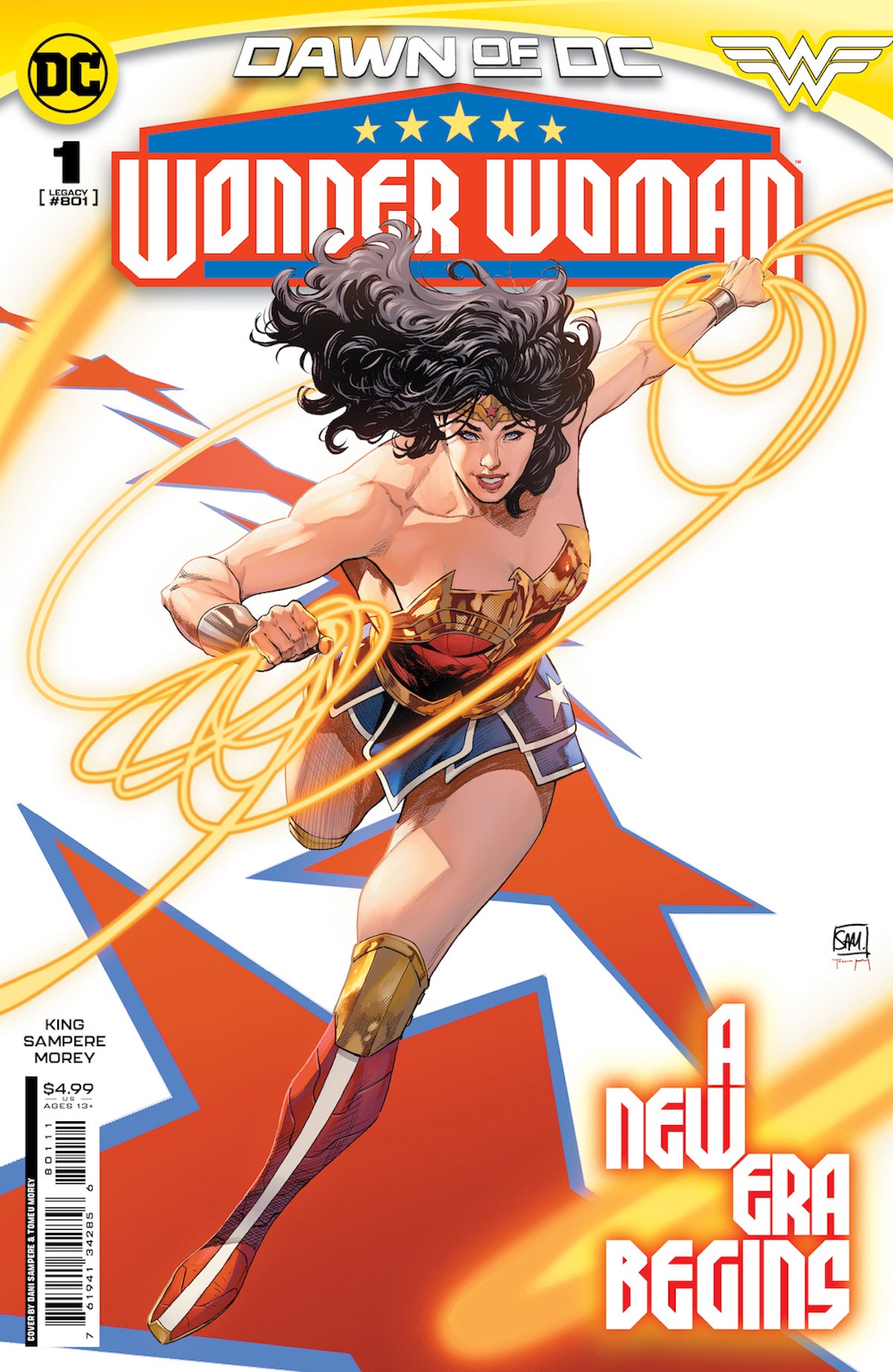 But the princess of Themyscira won't be on hiatus for too long, as Wonder Woman is getting a relaunch with a brand-new #1 in September from the new creative team of Tom King and Dark Crisis on Infinite Earths artist Daniel Sampere.
What is Wonder Woman #1 by Tom King and Daniel Sampere about?
DC's advance description of the new series reads: "In September, Wonder Woman #1 will feature the new creative team of Eisner-winning writer Tom King and artist Daniel Sampere. After a mysterious Amazonian is accused of mass murder, the U.S. Congress passes The Amazon Safety Act, barring all Amazons from American soil. To carry out its new law, the government sets up the Amazon Extradition Entity (AXE) task force to remove those who don't comply by any means necessary. In her search for the truth behind the killing, Wonder Woman now finds herself an outlaw in the world she once swore to protect. The action-packed Wonder Woman #1 will be available at local comic shops in July, and Wonder Woman #800 features a prelude to the story."
Check out this newly-released preview:
Wonder Woman #1 will be released in September 2023.
---
The Flash races towards cosmic horror and the edge of the Speed Force as part of Dawn of DC.