A new DC era begins in Wonder Woman #1 by Tom King and Daniel Sampere
Tom King and Daniel Sampere are the new creative team for the iconic hero Wonder Woman
Wondr Woman has been an integral part of the DC Universe for decades, but now DC's top writer Tom King (who moonlihgts on the DC Studios' movies) is dead-set on making her the center of the DCU as a whole.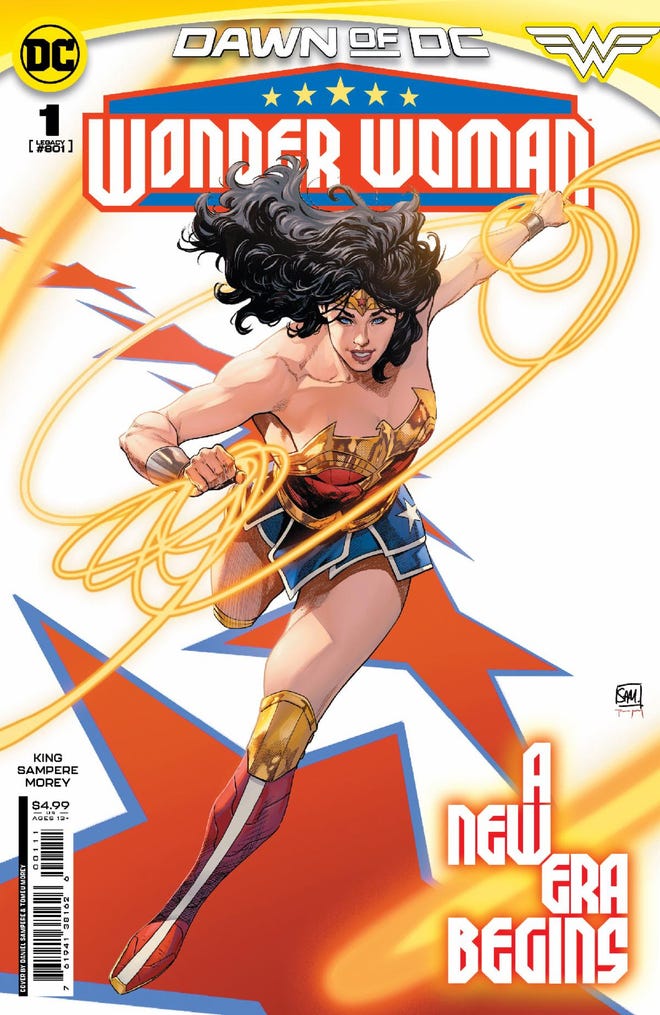 Beginning in September 19's Wonder Woman #1, King and artist Daniel Sampere are taking Diana and the DCU into a new era - where heroes are distrusted, and Wonder Woman among the most at odds with the general public - and the US government.
What is Wonder Woman by Tom King and Daniel Sampere about?
DC's advance description of the new series reads: "In September, Wonder Woman #1 will feature the new creative team of Eisner-winning writer Tom King and artist Daniel Sampere. After a mysterious Amazonian is accused of mass murder, the U.S. Congress passes The Amazon Safety Act, barring all Amazons from American soil. To carry out its new law, the government sets up the Amazon Extradition Entity (AXE) task force to remove those who don't comply by any means necessary. In her search for the truth behind the killing, Wonder Woman now finds herself an outlaw in the world she once swore to protect."
What does Wonder Woman #1 by Tom King and Daniel Sampere look like?
Check out this preview:
What are the Wonder Woman #1 covers?
What #1 would be complete these days with out numerous variant covers? Here's what you'll have to choose from:
Wonder Woman #1 will be released September 19, 2023.
---
The Flash races towards cosmic horror and the edge of the Speed Force as part of Dawn of DC.