Deadpool: Dogpool may not "save the day," according to Ryan Reynolds, but she's certainly brightening it up
Sometimes the superhero life can be ruff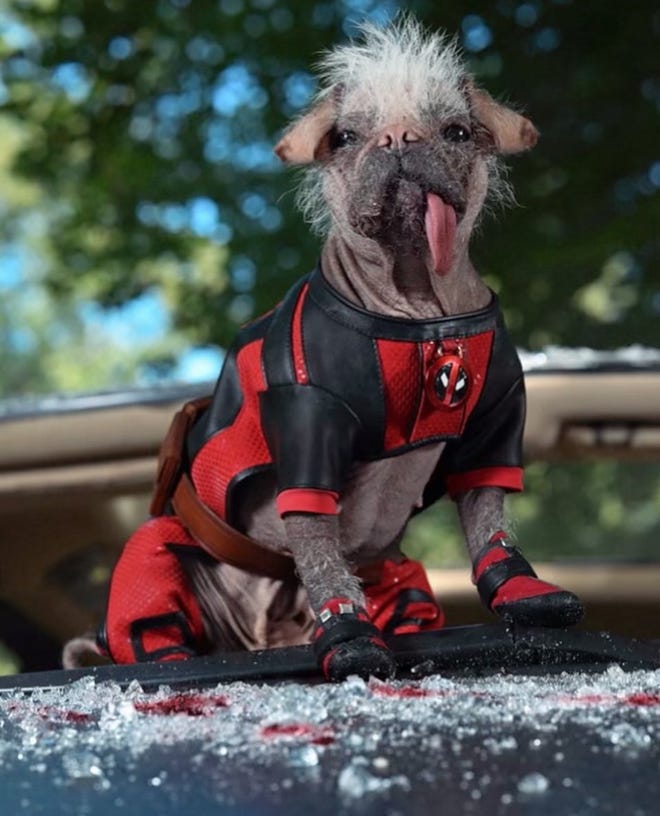 The biggest character reveal of the year has just been announced on the social media site formerly known as Twitter. Taking advantage of the newly ended strike, Deadpool actor Ryan Reynolds tweeted about a brand-new co-star in the upcoming Deadpool 3 movie - Dogpool.
Now audiences shouldn't expect DogPool to be the major hero of this movie, Reynolds warns. "Did Dogpool save the day? Not a chance in gremlin hell," reads the tweet. "But she IS currently causing the Disney plushy merch department nightmares." The tweet then goes on to confirm that Dogpool will be coming with the movie in the summer of 2024.
Now that we know that a new dog is on its way to the MCU, can we start to plan out our fantasy pet superhero team? I mean, we've got Cosmo, Lucky, Goose, and Alligator Loki. It feels like Dogpool would fit right in.
Deadpool 3 is premiering in theaters on May 3.
---
Want to know what's coming up next in pop culture? Check out our guides to upcoming movies, upcoming TV shows, upcoming comics, and upcoming comic conventions. If you're looking for specific franchises or genres, we have all the upcoming MCU, upcoming Star Wars, upcoming Star Trek, and upcoming DC movies & TV for you. If you're a fan of superheroes and not specific to just Marvel or DC, we have overall guides to all the upcoming superhero movies and upcoming superhero TV shows (and new seasons) as well.