'Defund the Police' style story coming to Judge Dredd and Mega-City One in 2024
Judge Dredd is delving into the heart of American satire (again).
Judge Dredd is the ultimate police officer in comics - in some cases, he's even the judge, the jury, and the executionier in 2000 AD's bleak fascist sci-fi drama, but that could soon change - as soon as 2024.
In 2024, 200 AD will be publishing Judge Dredd: A Better World.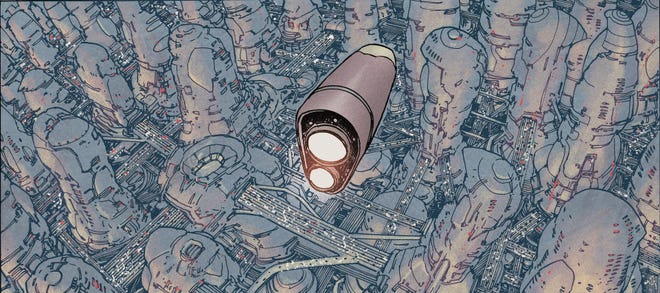 A Better World is the continuation of the longrunning subplot wherein Judge Dredd and the city's other Judges have permitted a trial to fight crime through education and funding social reform. What's more surprising, at least for the denizens of the fictional Mega-City One, is that... it's working.
"Will the Judges allow the program to take over the entire city, if it works?
"Will a fascist police force allow this to happen?" co-writer Rob Williams rhetorically questions during a 2000 AD panel at the THought Bubble Festival. "It's effectivy Defund the Police, but certain figures in Mega-City One are not fond of that, and it's causing a schism."
'Defund the Police' is a slogan and idea that has propogated in the United States that the more militaristic elements of police forces should be scaled back through defunding, with those funds instead going to other forms of public safety such as social services. This idea, which has multiple variations, has been heavily criticised by some who believe this is an attack on the institution of policing as a whole (and those who serve), rather than as drive to better adapt police to serve the community. Since it's inception in 1977, Judge Dredd has been a biting satire of the United States and British culture.
Judge Dredd: A Better World is written by Williams and Arthur Wyatt, with Henry Flint illustrating the serial.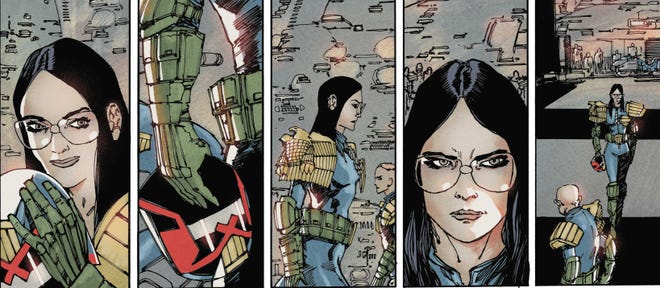 ""Henry is a genius, and he's decided to break out scripts down, where we'd write five panel pages and he's handed in 12-14 panel pages," says Williams. "I think it might be the best thing Henry Flint has ever done."
---
Want to know what's coming up next in pop culture? Check out our guides to upcoming movies, upcoming TV shows, upcoming comics, and upcoming comic conventions. If you're looking for specific franchises or genres, we have all the upcoming MCU, upcoming Star Wars, upcoming Star Trek, and upcoming DC movies & TV for you. If you're a fan of superheroes and not specific to just Marvel or DC, we have overall guides to all the upcoming superhero movies and upcoming superhero TV shows (and new seasons) as well.