Demon Slayer season 4 release date: Here is everything we know (and what we hope)
Tanjiro's path to becoming a Hashira continues.
Get your breathing techniques ready because Demon Slayer: Kimetsu no Yaiba is coming back for a fourth season. When that will happen exactly is still a bit up in the air but we know Ufotable is already hard at work on the next arc of the incredibly popular anime. The big question is when will Tanjiro, Nezuko, and Inosuke be back?
In the absence of a firm release date, we're left to wildly speculate about when Demon Slayer will be on our screens again. Here is everything we know about the Demon Slayer season four.
When was Demon Slayer season 4announced?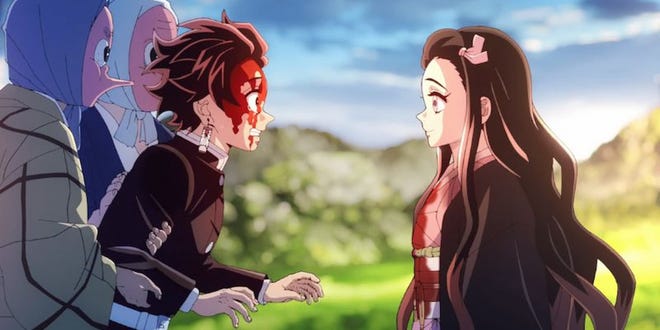 Considering how popular the show has proven, no one was surprised when Ufotable, the studio behind the anime adaptation, confirmed that a fourth season was in the works. At the end of the last episode of Demon Slayer season three in June 2023, a brief teaser image was unfurled that confirmed that production had already begun on season four of Demon Slayer.
Since then, we haven't heard much about when the anime will return, which has led to plenty of fan speculation about when it will be released.
What is the Demon Slayer season 4 release date?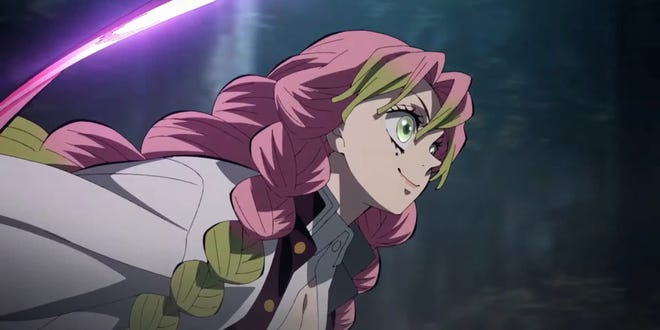 The announcement at the end of season 3 stopped well short of giving the upcoming season a release date, so we don't know for sure when it will come out. However, most fans don't expect season four until sometime in 2025. This is because of the pattern of release for previous seasons.
Season one of Demon Slayer premiered in April 2019 and was followed by season two in October 2021. Season three debuted in April 2023, so logic would dictate that season four would come two years after that in 2025, either in the Spring or Fall anime seasons. However, this is entirely speculative at this point. Until Ufotable makes an official announcement, it is best to just wait and see.
What will season 3 of Demon Slayer cover?
Because the Demon Slayer manga has already finished, we know exactly what content will be in season four of the show. The next arc in the Demon Slayer manga is the Hashira Training Arc, which, predictably, sees Tanjiro training to become a Hashira. These high-ranking members of the Demon Slayer Corps are the only ones capable of taking on the Upper Ranked demons and Muzan Kibutsuji himself.
As you'd expect from a Shonen anime, the road to becoming a Hashira is difficult and requires intense training. Tanjiro will receive instruction from each of the existing Hashira to make him a stronger, faster, and better demon-killing machine.
Where to watch Demon Slayer: Kimetsu no Yaiba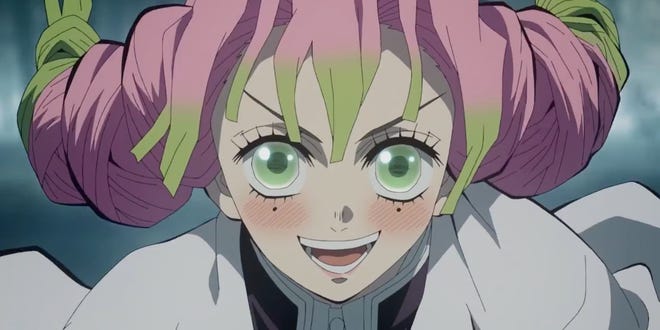 The good news is that if you want to catch up on the Demon Slayer anime, you should have plenty of time. Every season is currently streaming on Netflix in both Japanese and English. However, if you want to see the season four episodes as they air, you'll need to watch them on Crunchyroll. The anime streaming giant has the simulcast rights to the show and the new episodes don't appear on other sites for at least several months.
Not sure where to start with the Demon Slayer anime? We've got the most up-to-date Demon Slayer watch order you'll find anywhere so you know exactly how to get caught up.
---
Want to know what's coming up next in pop culture? Check out our guides to upcoming movies, upcoming TV shows, upcoming comics, and upcoming comic conventions. If you're looking for specific franchises or genres, we have all the upcoming MCU, upcoming Star Wars, upcoming Star Trek, and upcoming DC movies & TV for you. If you're a fan of superheroes and not specific to just Marvel or DC, we have overall guides to all the upcoming superhero movies and upcoming superhero TV shows (and new seasons) as well.