Dr. STONE: How (and where to watch) Senku Ishigami-led anime in order
Want to get started on watching Dr. STONE? Here's how to do it!
Being a teenager is rough. You have to juggle schoolwork, social pressures, hormones, or in some extreme cases, helped restart society after a worldwide apocalypse. Dr. Stone is an anime about Senku and Taiju, two boys trying to navigate the end of the world. When every human on the planet is turned to stone, Senku and Taiju awaken after 3,700 years, determined to restore the human race.
Based on the shonen manga, Dr. Stone is a coming of age story, a post-apocalyptic story, a science story, and one of the most enjoyable animes of this generation. If you're reading this guide, chances are you're looking to start your Dr. Stone journey. Let Popverse be your guide as we answer all your questions about Dr. Stone.
How to watch Dr. Stone in release order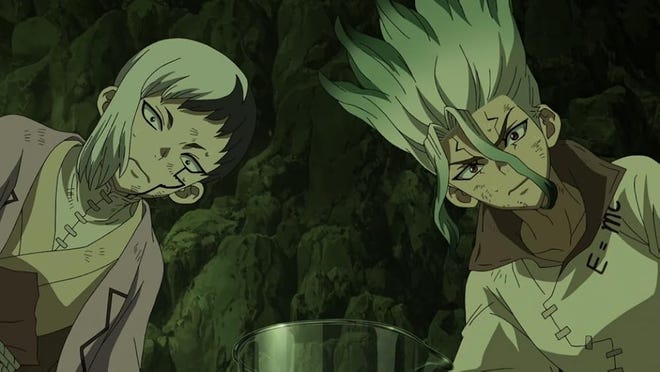 Are you looking to watch Dr. Stone in release order? Don't worry, it's fairly simple. Just watch all the episodes in order, but make sure you put Dr. Stone Ryusui between seasons 2 and 3. As long as you do that, you're all set. To simplify things, just follow this handy list.
How to watch Dr. Stone in chronological order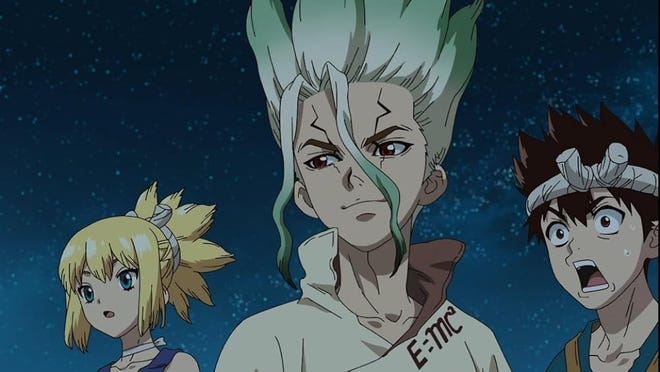 If you prefer watching Dr. Stone in chronological order, then you're in luck! Unlike other major franchises, Dr. Stone's narrative is linear. In other words, no flashback movies, or jumping around different time periods.
As such, Dr. Stone's chronological order is the same as its release order. So how do you watch it? Like this…
Dr. Stone season 1
Dr. Stone season 2 aka Dr. Stone: Stone Wars
Dr. Stone Ryusui
Dr. Stone season 3 aka Dr. Stone: New World
Is it necessary to watch Dr. Stone: Ryusui? Is it canon?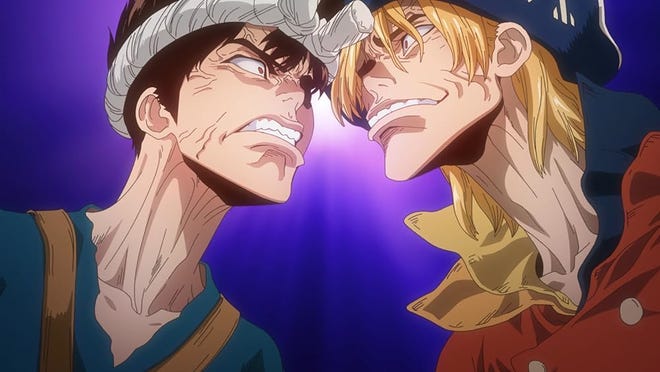 Dr. Stone: Ryusui is a television special that focuses on Ryusui Nanami, a young sailor from the Pre-Stone World. Ryusui is revived by the Kingdom of Science when they need a captain for a sailing expedition. Dr. Stone: Ryusui is canon. In fact, the television special introduces Ryusui Nanami, a character that plays a big role in season 3. If you want to skip Dr. Stone Ryusui, you can still enjoy season 3, but you'll understand it better if you watch the special. It's one of the few cases in anime where a television special released between seasons is essential to the overall story.
Is the Dr. Stone mobile game canon?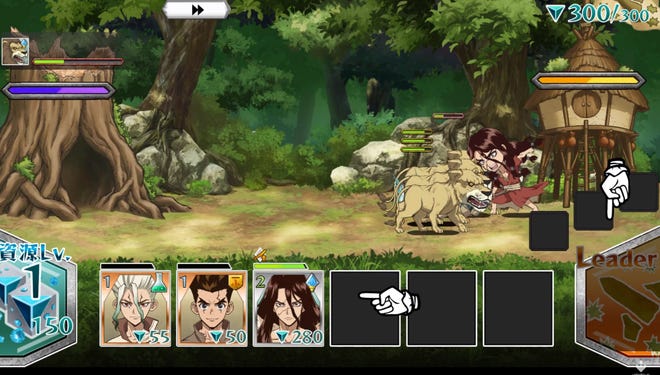 Dr. Stone: Battle Craft is a strategy-based game for mobile devices. The gameplay involves collecting minerals, building your village, and battling against enemies. Essentially, you're in Senku's shoes, trying to establish the Kingdom of Science. The gameplay is fairly simple, and there isn't much in terms of story. Dr. Stone: Battle Craft is not canon to the anime or manga, but it's a fun way to immerse yourself in the franchise.
Where can I watch Dr. Stone?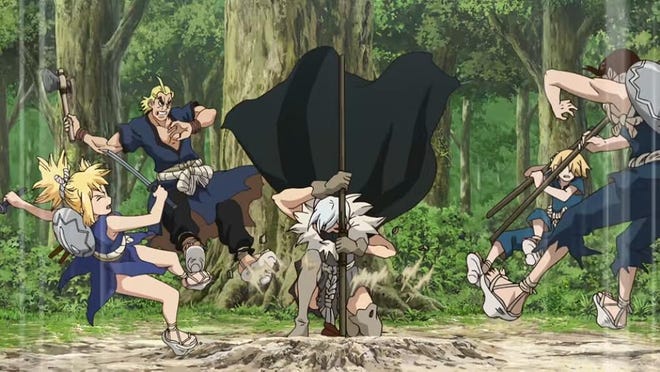 If you want to watch Dr. Stone, you have plenty of options. The anime is available to stream on Funimation, Crunchyroll, and Hulu. If you want to purchase a digital copy, Dr. Stone is available to rent or buy from a variety of video-on-demand platforms, including Amazon Prime Video, Vudu, and Google Play. You can choose between subbed and dubbed. As for physical copies, Dr. Stone season 1 and season 2 are available to purchase on DVD and Blu-ray. Season 3 is still airing, but will most likely be available on home media shortly after its conclusion.
Now you have everything you need to begin watching Dr. Stone! Taiju had to wait 3,700 years to get a second chance with the girl of his dreams, but watching Dr. Stone won't take anywhere near that long. Sit back, relax, and enjoy the journey!