Upstart new comics publisher DSTLRY sets up distribution deals for comic shops & bookstores
DSTLRY, a company set up from alums from Amazon's ComiXology, gets in the print comic business
New publisher DSTLRY only announced its existence to the world last month, but it's already making moves and closing deals — specifically, a print book distribution agreement with Diamond Book Distributors to exclusively handle its collected editions and books for the North American and international bookstore markets.
In a statement, Tim Lenaghan, chief purchasing officer for Geppi Family Enterprises (which owns Diamond) — said, "We're thrilled to be working with David and Chip as they launch DSTLRY! Both have always worked toward growing our industry in new and exciting ways and we can't wait to see what they and their entire team have in store for DSTLRY and Diamond looks forward to helping them bring this product to the market."
"Diamond has a 41-year history of expertise specializing in bringing comics and graphic novels to booksellers, local comic shops, and every nook and cranny around the globe. Diamond has been an integral foundation to the comic ecosystem, and I couldn't imagine launching DSTLRY without Diamond's aid," adds Chip Mosher, DSTLRY co-founder and CCO.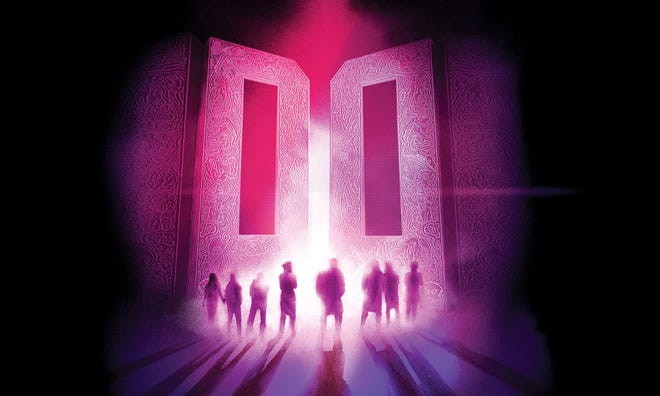 Beyond collected editions, which DSTRLY are expecting to launch in 2024, the current agreement also allows Diamond to distribute the publisher's material to the comic book speciality market - although unlike with bookstores, the comic shop agreement with Diamond is specficially non-exclusive - meaning DSTLRY is keeping itself open to working with other distributors as well.
DSTLRY's first release will be the 72-page The Devil's Cut, an anthology acting as a preview of what's to come featuring work from creators including Brian Azzarello, Becky Cloonan, Joelle Jones, Tula Lotay, Scott Snyder, James Tyrion IV, Mirko Andolfo, and Jamie McKelvie; in conversation with Popverse last month, that book was teased as "coming out around San Diego [Comic-Con]."
During that same conversation, Mosher's co-founder, David Steinberger, talked about the decision to dive into print publication by saying, "Splitting [the formats] into more pieces for more partners means we can pay creators more. So it makes sense for us to do it."
"Print publishing is going great: there are more independent bookstores than ever before, Barnes & Noble is coming back stronger than ever. There's more comic shops starting up than ever before," added Mosher. I had the pleasure of going to the last Diamond retailer summit, and a lot of the retailers, there's more churn and work because they have to deal with more distributors, and they all still have a pretty deep Covid quarantine hangover. But I also heard from everyone that they're making more money than they ever have before. So I think it's an exciting time to enter the marketplace."
---
Read more about the DSTLRY launch right here.