DSTLRY: Everything to know about the new publisher from the men behind Comixology
Former ComiXology leaders David Steinberger and Chip Mosher are aiming to reinvent modern comics publishing
Almost a year after leaving Amazon's digital comics platform ComiXology, two of the company's former leaders have announced what's next — both for them and, if their ambitions are successful, comics as a whole. Get ready for DSTLRY, a new kind of publishing company.
ComiXology co-founder/former CEO David Steinberger and his former head of content Chip Mosher are aiming to rethink how business is done, and how to give creators what they deserve, with the company, partnering with major comics creators, major publishers, tech strategists, and even a movie producer to launch a company for creator-owned comics that aims to be a new kind of comics publisher.
"The main drive here is to create a more sustainable and equitable future for creators," Mosher told New York Times' George Gustines. "That's our macro goal — benefiting the creators, and in turn benefiting readers and retailers."
"Chip and David have a rare pairing of skills, the ability to recognize true artistry and the technological wherewithal to elevate it," says film producer Lorenzo di Bonaventura, who is an advisor and investor in the company. "Artistic growth is spurred when its creators are nurtured and properly compensated for their achievements. This new system and its shared equity model will provide an invigorating environment which will foster great storytelling."
What is DSTLRY?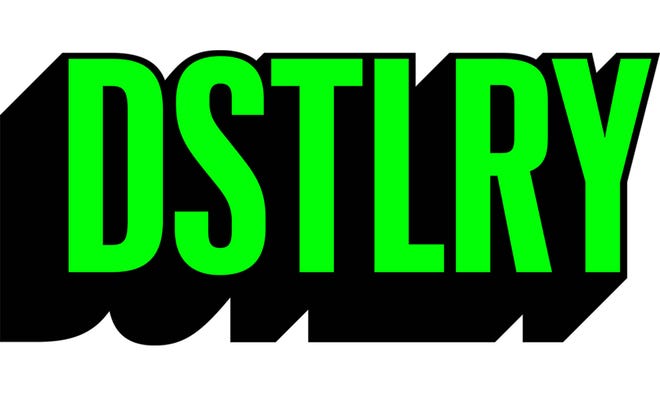 DSTLRY describes itself as a "next-generation comics publisher and physical-digital collectibles company," giving its creators an equity stake in the company. Launched with investment money from manga publisher Kodansha, European comics publisher Group Delcourt, the aforementioned film producer Lorenzo di Bonaventura, as well as video game executive John Schappert (Electronic Arts, Microsoft, Zynga), and tech strategist Mike Vorhaus.
Di Bonaventura, Schappert, and Vorhaus will also comprise DSTLRY's Advisory Board.
Who are the DSTLRY creators?
Steinberger, Mosher, and the investors have also given an equity stake of DSTLRY to who they hope will be their core comic creators.
"If you think about the spectrum of comic book companies, you have companies that do work-for-hire, in essence. You might create a new character for them – and there's famous stories out there; Ed Brubaker I think is the most famous one for having taken Bucky and created the Winter Soldier, and the emotional relationship with Captain America, and then not getting paid very much for the movie that he was the title character [in], right? And at the [other] far end is probably Kickstarter, and Image to a certain extent, where you own everything, and you're in control of everything, but you're really, as creator, doing all the work, including a lot of the marketing and PR – or paying other people to do it," David Steinberger said in an interview with Popverse. "And then in the middle you've got 50/50 [ownership] deals, probably not control of your IP in terms of what movies get made. Maybe you don't get paid for a TV show that gets created; you might get a credit, you might not. A lot of stories about that out there, as well. So we just felt like, creating a new company, we could reimagine it entirely."
In that same interview, Steinberger said that "every creator that works with us in the first three years" will receive a stake in the company "as a ratio of what they bring to the company"; in the company's launch announcement that was more carefully defined as "title performance." Each creator owns 100% of all rights to their work, according to Steinberger and Mosher. "We've aligned ourselves with [creators] so completely that they have every reason to go make it a huge success, in comics and everywhere else," Steinberger told Popverse.
The DSTLRY "Founding Creators" are:
Scott Snyder
Tula Lotay
James Tynion IV
Junko Mizuno
Ram V
Mirka Andolfo
Joëlle Jones
Jock
Becky Cloonan
Brian Azzarello
Elsa Charretier
Stephanie Phillips
Lee Garbett
Marc Bernardin
Jamie McKelvie
Additionally, editor Will Dennis, who currently edits Snyder's Best Jackett Press titles, is also onboard as a minority owner. DSTLRY plans to reveal the titles these creators (and more creators) will be working on later this year.
How will DSTLRY's comics be released?
DSTLRY plans to release print and digital editions of its comics simultaneously, although digital availability will be limited, with issues withdrawn from sale within a week of release. Collected editions (both in and digital) will be available at comic shops, in bookstores, and digitally.
"It's going to be 48-page, perfect bound, like [DC's] Black Label," Chip Mosher told Popverse about the format of the physical books, which DSTLRY will publish without any publishing partners; the books will be distributed in the comic book Direct Market system, according to Steinberger: "It's a system that Chip knows quite well from his time in comics before he joined Comixology, and it also means that splitting [the formats] into more pieces for more partners means we can pay creators more. So it makes sense for us to do it."
While DSTLRY's digital single issues will be restricted to the DSTLRY Marketplace — we'll get to that in a second — digital collected editions will be available in multiple platforms. As Steinberger put it: "Apple, Amazon, Google, Android, iOS; wherever people are reading, and buying, and downloading digital books to read."
Where will DSTLRY's print editions be available?
The publisher has announced a distribution deal for its collected editions with Diamond Book Distributors; additionally, Diamond will be distributing its single issues to the comic store market, as well.
A week later, DSTLRY announced a second distribution deal, with Lunar Distribution, also for the comic book market. What this means in practice is that, while DSTLRY's collected editions are under exclusive contract to Diamond, its single issues are as widely available as possible, and available through multiple distributors... which is good for retailers who might have better discount terms with one distributor over another.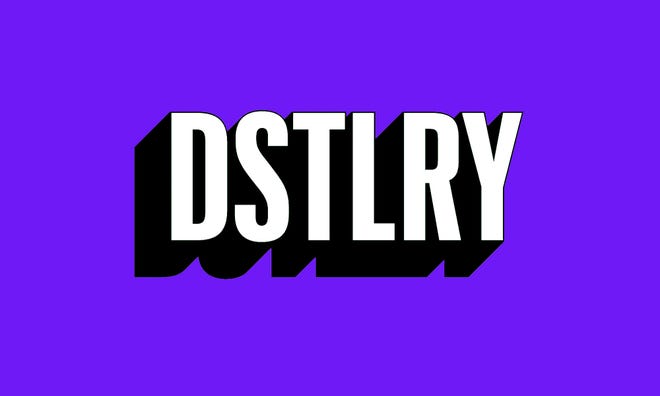 What is the DSTLRY Marketplace?
DSTLRY's single issues will be available on a proprietary system accessible via apps for iOS and Android that will offer what Mosher described as "a lot like ComiXology, or a Kindle or Apple Books experience." That system will also include "a ledger database that we're using to keep track of stuff," Mosher said, including the ability to re-sell digital comics to third parties.
"We want a bunch of stuff: we want to be able to give a refund if somebody mistakenly buys something. We want to give a good reading experience, and ensure they get a good experience every time. We want a reliability factor. We want great customer service," Steinberger said. He'd later add, "We will have some benefits at launch for owning things: so, as an example, maybe have a discount on the second issue beyond the first, that kind of thing."
Does this mean DSLTRY is doing NFTs?
Definitely not, according to both Mosher and Steinberger. "NFT's are a product of the cryptocurrency, blockchain marketplace, and we just have nothing to do with that," Mosher said. "We're a centralized, closed market." Steinberger added that there are positives to the digital sales experience, and "there's no good reason to do it with the negatives of the public blockchain, and smart contracts, and all the stuff that is causing a lot of fraud, and a lot of heartache, and a lot of stolen artwork from comic creators that have been sold as NFT's."
Additionally, the company's initial announcement specifically described both NFTs and cryptocurrency as a "hassle." All of which would suggest that, no; there's no NFT component to DSTLRY.
What will DSTLRY books cost?
As to how much people are going to pay for DSTLRY releases, that's being kept under wraps for now. "I don't think we're talking about pricing yet," said Steinberger when talking to Popverse.
When will DSTLRY launch?
According to Mosher, "We have a one-shot that will have some really cool self-contained stories from all our founding creators and some of their friends coming out around San Diego [Comic Con], and we'll start rolling out the publishing program this fall."
---
Dive into the world of digital comics with our digital comics reading guide.