Digital comics: A guide to the comic book streaming/all you can read platforms
What are your best options for streaming digital comic books?
It has never been easier to stream comic books digitally. Whether you're looking for DC and Marvel superhero comics, creator-owned indies, or the best of manga, there's an option that will have you covered for a (relatively) affordable price point. Frankly, if you're comfortable reading comics on a digital device, you could quite easily never leave your home again! (Are there other reasons people go outside other than to acquire more comics?)
That said, there's plenty of variety in the 'all-you-can-eat' streaming options, and plenty of variance in quality and cost. Any kind of streaming budget is also going to run into tradeoffs, especially when you consider that TV and Movies streamers like Disney+ ($109.99 USD annually) and HBO Max ($149.99 USD ad-free, annually) aren't priced that much higher than the most expensive comics streaming option (DC Universe Infinite Ultra at $119.99 USD annually).
So, let's dig into the state of streaming, and look at all the most popular options, analyzing their offerings, advantages, and downsides.
Publisher-owned comics streaming platforms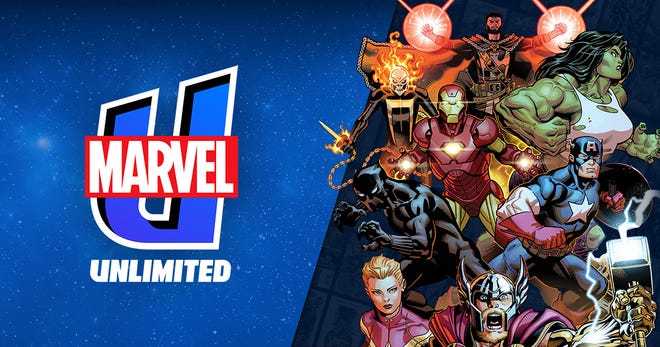 Marvel Unlimited
Launched in 2007, Marvel's streaming platform is the longest-running streaming platform from a comics publisher in the states. It's had its ups and downs, but with a library approaching 40,000 comics, there's simply no better way to binge-read through the Marvel Universe.
Recent upgrades for Marvel Unlimited include releasing new comic books to the streaming library 3 months after their initial release date in comic shops. Likewise, Marvel's Infinity comics have added weekly, vertical scroll features to their library, including in-continuity series like X-Men Unlimited, Marvel Voices, and Spider-Verse Unlimited. I was initially skeptical of Marvel's attempts to compete with the Webtoon comics format, but the likes of X-Men Unlimited have led to really fun, additive material, and creators like Alex Paknadel, Stephanie Williams, Anthony Oliviera (and many others) have all contributed great reads.
Users can still only download 12 comics to their device at a time, which is comparatively limited and one of the service's bigger downsides. Likewise, organization remains a perpetual sticking point with a library this large, and certain missing features (for example, Annual issues are included with their related series, but are instead listed separately) can be confusing for less familiar readers. Nonetheless, if you want to read all the Marvel comics, this is your ticket.
Tiers:
$9.99 USD / monthly
$69 USD / annual
$99 USD / annual for Annual Plus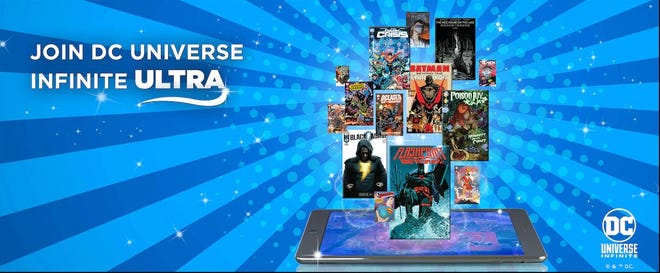 DC Universe Infinite
At launch in 2019, DC's most unique feature was the inclusion of their TV and movie offerings, but that's since been absorbed completely by HBO. Now, the service offers a growing catalog of DC and Vertigo comics, with uniquely elevated community features and the ability to download as many comics as your device can store.
DC Universe Infinite is primarily hampered by findability challenges within the app, and the sizable gaps in their vast catalog that stem from launching so much later than their competitors. Generally speaking, these gaps are going to be far more noticeable to readers looking to explore the history of the publisher through the Golden, Silver, and Bronze ages, and less likely to impact anyone looking to do, say, a 'New 52' binge (may Darkseid have mercy on your soul).
The 2022 announcement of the 'DC Universe Infinite Ultra' tier introduces an interesting competitive advantage, offering subscribers access to new comics a mere 1 month after print release, and an extended library of regularly uncollected Vertigo comics. Purely on 'Marvel vs. DC' terms, I prefer Marvel's base offering to DC's, but think DC's 'Ultra' tier has surpassed the benefits of Marvel's premium 'Annual Plus' tier, driven primarily by assorted Marvel merch.
Tiers:
$7.99 USD / monthly
$74.99 USD / annually
$119.99 USD / annually for Ultra Annual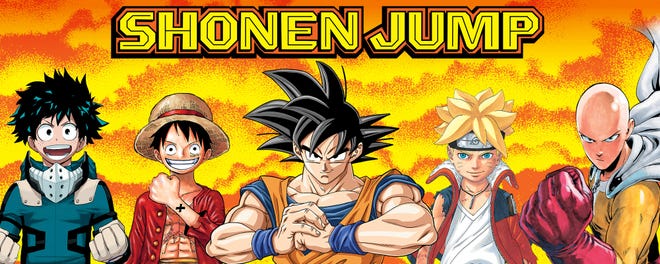 Viz's Shonen Jump
Viz Media's Shonen Jump app offers a massive catalog of some of the most popular manga in the world at the preposterously affordable price of $1.99 USD per month. The catalog includes megahits like My Hero Academia, One Piece, JoJo's Bizarre Adventure, Spy x Family, and many more. Even better, the service is already 'day-and-date,' meaning new digital chapters are released to the app the same day they're released in print in Japan. You can also read the first three chapters of any series for free before signing up.
The only real downsides are that the app doesn't offer any guided view option, a reader technology popularized by Comixology, and emulated by most other players in the space. This is likely only relevant for readers on smaller phone-sized devices.
Otherwise, Shonen Jump does exclude its mature content from the app, including popular series like Fire Jump, Golden Kamuy, and Dandadan. You can access these '18+' titles on the Viz website. The absence of mature content is not unique to Shonen Jump (Marvel Unlimited has a similar policy with their "Max" imprint and popular titles like Alias), but is worth noting.
Tier:
Comics streaming platforms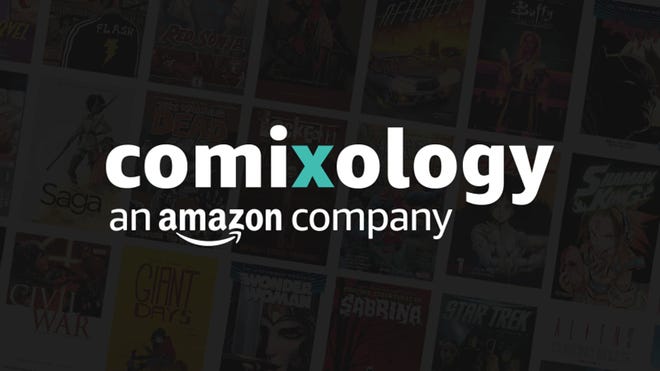 Comixology Unlimited / Kindle Unlimited
Before Amazon's baffling 'overhaul' of the service, Comixology was the cream of the crop in style, design, and performance. Those advantages dwindled in 2022 as Amazon sought to bring the premiere player in digital comics into their ecosystem, which put plainly, is not designed for comics. Nonetheless, Comixology remains the primary option for purchasing digital comics on the day of release.
Comixology Unlimited was broadly impacted by the updates, and despite a library that includes comics from an array of publishers (including Marvel and DC) for only $5.99 USD per month, you can generally find those same comics on the library streaming platforms. The exception would be Comixology Original releases, which includes unique titles you won't find elsewhere, including Scott Snyder's series of creator-owned works under the 'Best Jackett Press' imprint.
Comixology Unlimited also suffers from some internal branding confusion, as the distinctions between Comixology Unlimited and Kindle Unlimited are difficult to parse (access to one does not guarantee the same comics as the other!). Unless you're regularly reading books in the Originals line, I'd recommend you explore some other streaming options at this time.
Tier: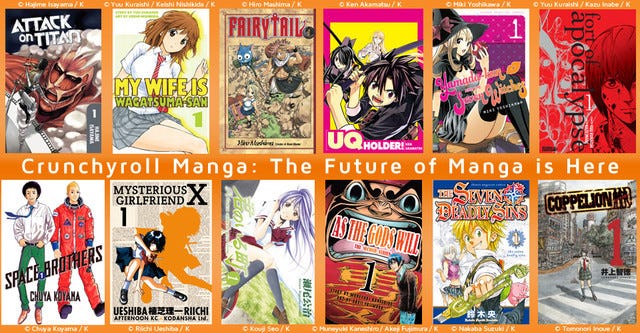 Crunchyroll Manga
While Crunchyroll is a popular hub for watching anime, their manga reading selection and app feel like an afterthought. Sure, you can watch Chainsaw Man to your heart's content, but you can't read any of it through the app's deeply limited library of manga. The reading options of Crunchyroll are simply a 'nice-to-have' if you're already invested in the service for its robust library of shows.
The reader functionality is bare-bones basic, and again… you won't actually have that much to read! Shonen Jump is definitely the better bet for manga exclusives.
Tier: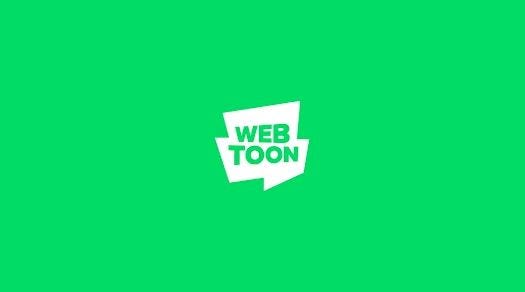 Webtoon
Webtoon is a beast unto itself, now synonymous with the style of vertical scrolling comics on the platform. The service is unique in that it doesn't carry a selection of digitized pre-existing comics from other publishers, but instead encourages creators to publish directly to Webtoon, building out a massive catalog of comics you won't find virtually anywhere else (with rare exceptions like Rachel Smythe's hugely popular Lore Olympus being released via print editions).
Recognizing their success and influence, DC Comics came to Webtoon with their Batman: Wayne Family Adventures series, which you can only read on Webtoon (not even DC Universe Infinite!). And as previously mentioned, the platform's popularity can be felt in Marvel's attempts to mirror the style via their 'Infinity' comics.
Webtoon comics are completely free to read, with readers encouraged to purchase 'coins' they can use to 'Fast Pass' their way to early access episodes. The vertical scrolling style and free comics are incredibly appetizing on mobile devices, but getting into Webtoon can be intimidating. The app does also include charts detailing their top series, trying to guide new readers into the offerings. Like any of these services, though, the best bet is to try a book (here is the most popular Webtoons of 2022) and start reading!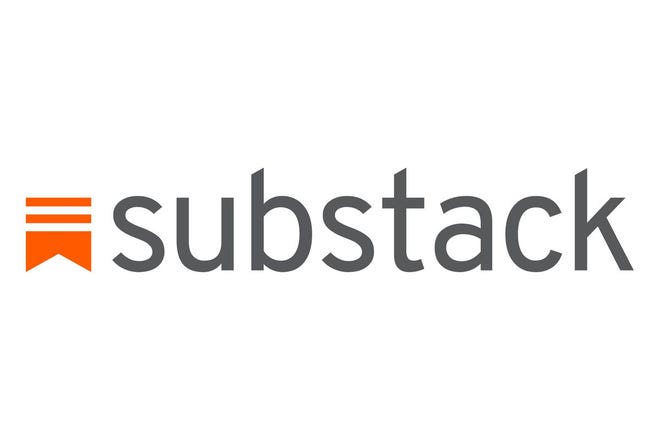 Substack
There's some debate as to whether Substack's comics offerings fit in the state of comic book streaming, but since the newsletter service with a huge cash infusion into comics finally has functional apps across Apple and Android, we can throw it in the mix. Substack made a huge splash in comics in late 2021, with high-profile creators like Jonathan Hickman, James Tynion IV, Molly Knox Ostertag, ND Stevenson, and more joining the service, and offering subscription model newsletters, with varying degrees of new comic releases included. It's very much been a Wild West frontier, but in theory, Substack offers an interesting avenue for completely creator-owned publishing houses.
Again, until recently, most all comics were either pasted directly in an email (not always ideal), or available to download via CBZ or PDF files. At this point, you can often now read them directly in the Substack app (iOS readers also have an integration with the Panels app), although this still functions more like email than a dedicated reader such as Comixology. Your mileage (and cost) will likely depend entirely on your fandom and interest in each particular creator's offerings.
Library Streaming Platforms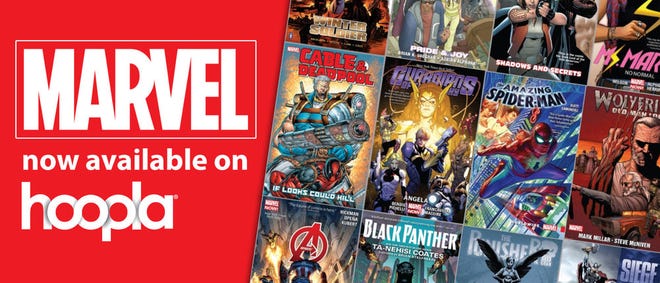 Hoopla
Hoopla is my current favorite option for streaming comics via your local library in the United States, Canada, Australia, and New Zealand. What makes the Hoopla app unique is a carefully curated comics hub that makes finding and engaging with new books so much easier. Comics are not the only media your library card grants you access to, but within Hoopla, it feels like a platform that enjoys and cares about comics as much as any of the publisher-owned apps.
The comics available to you and the amount you can "check out" per month will vary depending on your library card access. In my experience, I've read books from nearly every major publisher, including Marvel, DC, Image, Dark Horse, Fantagraphics, Boom, and plenty more. Releases are regularly even day-and-date, so Hoopla will offer a digital copy of collected comics the week of their print release. The most notable miss for Hoopla is a general lack of manga, at least in the catalog I've seen.
Hoopla's actual reading technology and guided view options aren't as tidy as the likes of Comixology, or Marvel Unlimited. Likewise, single issues and trades both count as a single 'borrow,' so if you're trying to read issue by issue you may max out your checkout limits quickly. Nonetheless, if your library has access to Hoopla, it's highly recommended.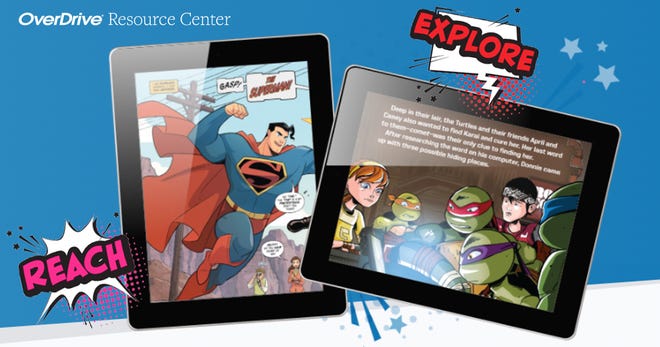 Overdrive / Libby
Overdrive's Libby app lets you read digital comics available through your local library. Your catalog will be limited to a library, but you can add additional libraries if you have multiple cards, or friends and relatives in other regions.
Like Hoopla, you are limited to each library's catalog of available comics and borrow limits. Generally, if something isn't available via Hoopla, I will check in Libby, and have regularly had success finding a comic there instead. For example, recent reads through Libby include Neil Gaiman's Chivalry, Kaguya-sama: Love is War, and The Best We Could Do.
One of the nicest things about Libby is you can choose to read via a Kindle app instead of the built-in Libby reader, and this will actually make your checked-out comics available to read via Comixology. Again, given that Hoopla and Libby are free options for readers with access to a local library in the US, I can't recommend them highly enough!

Comics Plus
While it's not as highly regarded as Hoopla or Libby (the Comics Plus app currently sits at a 1.9-star rating on Google Play (US)), Library Pass's Comics Plus offering (20,000 digital comics, made available through local and school libraries) made waves in 2022 with a distribution agreement with Image Comics. The addition of Image collections is not unique in and of itself (Hoopla, Libby, and Comixology Unlimited all offer the same), but the deal raises some interesting questions about the future of access to Image books for the competitive apps in the library ecosystem.
In press around the deal, Comics Plus is touted for its more economically friendly deals with libraries, and a setup that doesn't require the stricter, costly usage (checkout) limits of Hoopla. Since being acquired by Library Pass, the offering has made real progress, particularly in the K-12 readers market and through school libraries. It's a definite player to watch in the future of comics streaming!
---
Digital comics platform Comixology hit by Amazon layoffs impacting more than half the company .