Eisner Awards: Thomas Woodruff withdraws his name from consideration for the 2023 awards
The creator of Francis Rothbart has been widely criticized for past professional behavior
Following a week of sustained criticism and multiple allegations of professional misconduct from his decades teaching at the School of Visual Arts in New York City, Thomas Woodruff has declined his four nominations for this year's Will Eisner Comic Industry Awards.
"I have decided to respectfully decline the four nominations for my book, Francis Rothbart!, from this year's Eisner awards," reads a statement from the author, via his publisher Fantagraphics. "I greatly appreciate the people at Fantagraphics and the Eisner Organization for their support of my metaphorical comics fable about an outsider and his struggles for acceptance in a hostile society. My graphic album being recognized by the panel of judges is a wonderful honor. I wish the best to all of the deserving and talented other nominees, and I applaud their achievements."
It is unclear if the Eisners will remove Woodruff from the nominations slate. Popverse is aware of two previous instances where multi-time Eisner winners have asked to not be nominated again and the Eisners acquiesed to their requests, but this is a vastly different situation.
As announced last week, Woodruff was nominated in four categories for this year's awards: 'Best Graphic Album - New,' 'Best Painter/Multimedia Artist,' 'Best Lettering,' and 'Best Publication Design' for his 2022 graphic novel Francis Rothbart! The Tale of a Fastidious Feral. (An Eisner Awards insider gave some insight into the nomination process to Popverse.)
However, in the days following the announcement, multiple stories emerged on social media about Woodruff's treatment of students when he was the chair of the Illustration and Cartooning Department at SVA, including allegations of asking for preferential treatment in terms of admissions based on race, in addition to potentially emotionally abusive behavior towards students.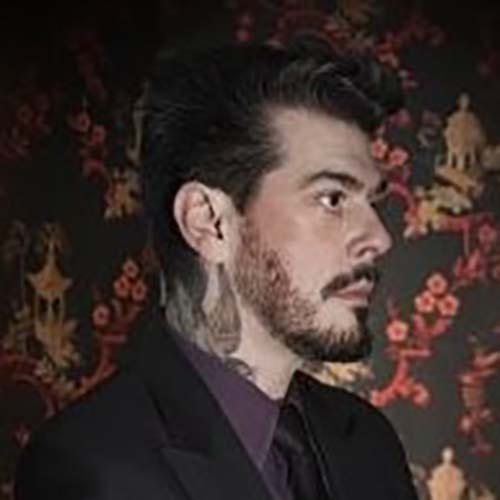 Such was the outcry over Woodruff's behavior that a petition was launched asking for his nominations to be withdrawn. Initially, both Woodruff and his publisher Fantagraphics Books released statements supporting both Francis Rothbart the book and Woodruff the artist — "Artists must be brave, particularly telling the stories that they need to tell. Francis challenges the torches and pitchforks, he is stronger than the misunderstandings, the bullying, and the hate. I am too," Woodruff wrote in his own statement — before today's news.
This story is developing. Keep your eyes on Popverse for updates as we have them.
---
Read more about the allegations against Thomas Woodruff, including his and Fantagraphics' initial statements.