Queer As In "More, Please": Discussing Queer YA at ECCC
Setting the Standard for Queer YA at ECCC
For most people in the queer community regardless of background and origins, there are a heap of jokes to be made about how certain television shows, books, comics, and characters offered the "coming out to yourself" moment — the lightbulb moment, or at least the sneaking suspicion, that maybe just being or liking one thing is not the be-all-and-end-all.
For the group of people onstage at Friday night's Evolution of Queer Stories for Teens panel at Emerald City Comic Con — a list that included moderator and comics consultant Jazzlyn Stone, comic artist Liana Kangas, illustrator Cait May, artist Lauren Walsh, and fiction writer L.L. McKinney — the topic of young queer influences kicked off with Stone asking which piece of media gave each of these wonderfully queer creators their "moment".
"Sailor Moon was everything," answered McKinney. "Something about that show resonated with me at such a young age, even when I didn't have the vocabulary to explain it yet. That's what's so great about stories now though — they're more focused on using language to help people navigate how they're feeling about these shows."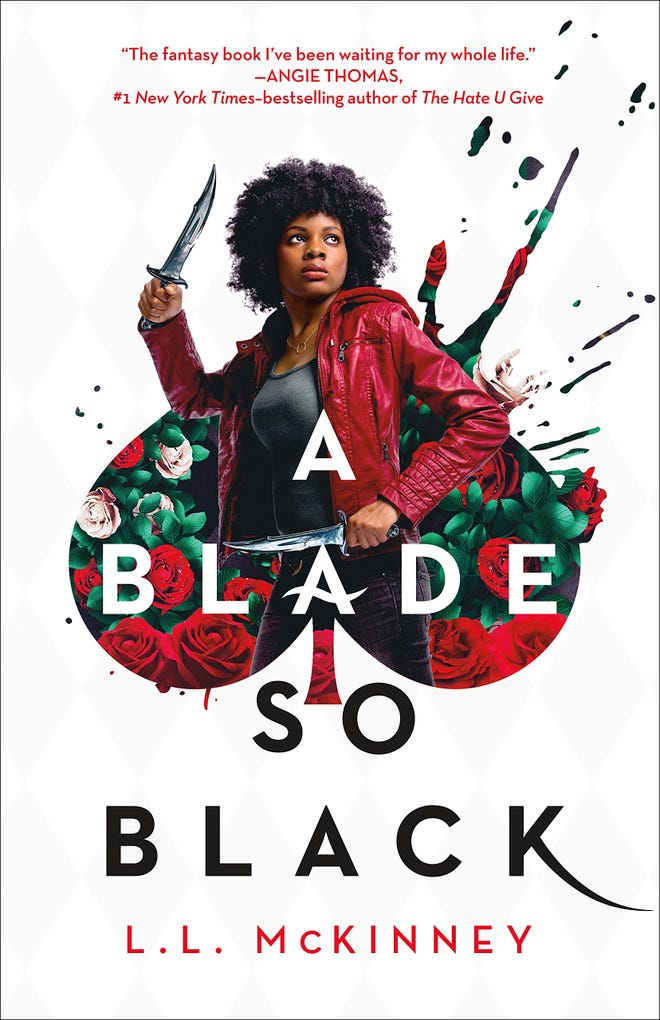 Other answers included Tomb Raider — "Lara Croft is Mommy, and I'm not afraid to say it", added Kangas — Animorphs, a series continually praised for its wonderful trans narratives and author Katherine Applegate's vocal support of the trans and gender-non-conforming community, and the 1999 bisexual cinematic anthem The Mummy starring Rachel Weisz and Brendan Frazer.
No matter the number of queer media influences, however, there is always something that undeniably gives someone their "a-ha!" moment — the instant when everything clicks into place, and you realize that maybe you have discovered a whole new part of yourself and who you are meant to be. For Walsh, Critical Role — and specifically campaign two — acted as that spark, with her remarking that the game's inclusion of so many overly gay characters helped them better understand why they felt so strongly about it. This sentiment was echoed by May, who agreed that Critical Role's campaigns have been a huge stepping stone for a host of queer people processing the complicated feelings of exploring their sexuality and attraction.
Flipping the script a bit on the creators, Stone asked whether a fan had ever told them as creators that they had been the one to provide an "a-ha" moment. Walsh was one of the first to speak up, saying that just that day someone approached them to say "you draw women… really well". "I just like to make my ladies buff is all", laughed Walsh. "It's all about women's shoulders. The gay is stored in the shoulders."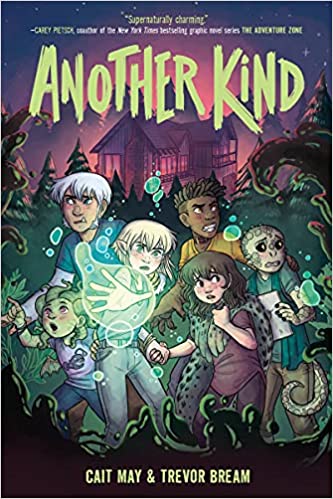 Kangas and May also shared their fan interactions, both eliciting a wonderfully warm response from the audience, about older teens and their families reaching out to say how their work has affected them. "I did a book called She Said Destroy where a lot of the characters are trans and non-binary, and I had someone approach me at a convention just a few weeks ago to say that it changed their life," said Kangas. "I cried after they left my table— I was like oh my god yay it's finally happening!"
"I've had parents reach out to say that the books mean so much to them because they're talking to their kids who have been experimenting with gender," added May. "Every time they tell me something like that I just break down. Being able to put that into the world for kids and parents makes all the difference. For every one of these fans who have been moved that you do hear from, there's two that you don't and that's important to remember."
Before the fans and before a printed book and a convention table, however, comes the idea — and when making material for young, potentially queer readers, there's a lot to consider when it comes to themes and attraction and making a little something for everybody. For some, like McKinney, it's the idea of queer people finding each other naturally and becoming a group that never even needed to try that is central to their work.
"I love writing group characters. I mean, in high school we all just flocked together even if we didn't know why we were doing the flocking yet. So now, I enjoy writing the banter between those kinds of groups," they said. I never want my characters to feel as alone as I've been made to feel before. I'm in control and I get to do what I want and that's what I want for them. Whether it's prose or whatever else, I always want my characters to feel the people around them and feel protected, too."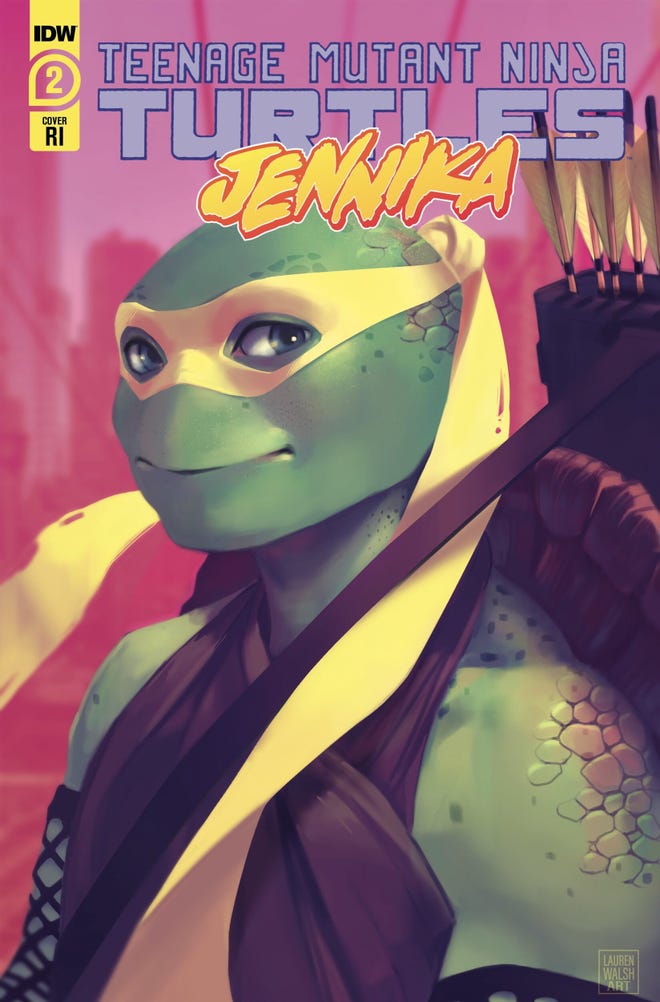 Kangas joined in, stating that they were not always keen on reading romance in stories because most of them were overwhelmingly heterosexual — a fact that has influenced the way they approach writing characters now. "I think it's important to have non-romantic relationships that are healthy and built upon as well," said Kangas. "I don't necessarily create characters as a set thing; they kind of grow with the story and with me and become whatever they become as the story goes on. I don't always want to involve relationships but if it's important then I try my best to do it in a way that's more of a soft delivery where people can have that "a-ha" moment for themselves and not just assume it."
While not all experiences in publishing as a queer person are positive ones — McKinney cited her experience working with Hasbro on a Power Rangers story featuring two queer characters in a relationship that was made into an ultimatum that she ultimately, and proudly, rejected — the feel of the room was one that could only be described as hopeful.
"I hate to use the word 'normalize' but it's so important to normalize queer things right now as a part of…well, everything," May remarked when asked what goals they had for queer YA media. "It needs to be a part of the story; like have those characters just be there as normal instead of put on a pedestal as the queer ones. I think it's the same for disabled people and people of color as well. We're not all heteronormative, white, or able-bodied and that needs to not be a shock when you pick up a book."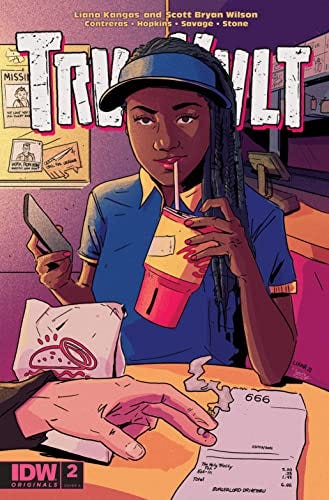 This sentiment was echoed by McKinney, whose hopes her experiences will act as stepping stones for future readers, as well as future creators. "I want to have enough stories that the new generation can build them into a stack to climb. Build a fort if they need to! I want this to mean something and for me to run into enough 'No's" that eventually someone after me will get a 'Yes.'"
"You can get through the brainwashing," added Walsh. "It's about creating media that makes people remember that they're not alone. It can feel isolating if you're brought up in something like a religious upbringing and I want to bridge that for people. I want people to know it's okay to get through that brainwashing and just be the version of yourself you're meant to be."
The panel ended on the notion that there are no stories that need to be left untold, with each creator adding that queer stories in particular are ones that feel both singular and universal in equal measure, and are a necessary thing in the world regardless of how much young creators may feel that it isn't. While there is still so much work to be done both in the queer community and in the publishing community in terms of diverse and wide acceptance in storytelling in mainstream media, we can all rest assured that the people on this panel are paving the way for themselves and those who follow in their footsteps on making the world a little bit more bright… and a whole lot more queer.
---
Want to watch this entire panel? Become a Popverse member to watch Cait May, LL McKinney, Liana Kangas, and Lauren Walsh talk about the evolution of queer stories for teens at Emerald City Comic Con 2022.