Encanto: How to cosplay as Mirabel, Isabela, Luisa, and Camilo from the hit Disney movie
Disney's newest movie Encanto has some stunning character designs and we have some tips to cosplaying them!
Disney has done it again with another enchanting movie, Encanto. Out now on Disney+, The story revolves around the Madrigal family who live in a magical place called Encanto. Every child in the family has been gifted a unique magical gift, except for Mirabel. When the magic around Encanto is in danger, she summons her courage to save her family.
This adventure not only gives us incredible songs and a powerful story, but also a slew of characters to cosplay as with bright and vibrant costumes to create. Here's some tips to cosplaying each of these extraordinary characters.
How to cosplay as Encanto's Mirabel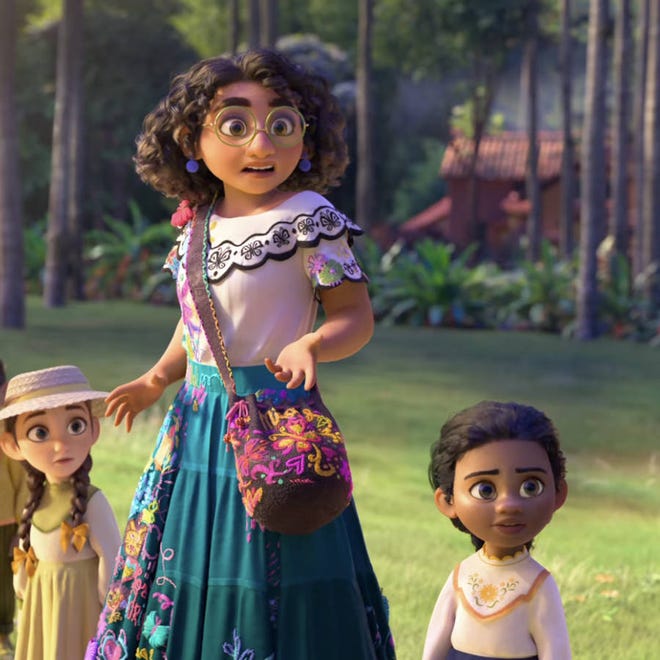 Mirabel is the signature character of the movie and has one of the more intricate outfits to recreate. Her embroidered peasant blouse and tiered skirt can be created many ways from full embroidery to hand painted designs. McCall's vintage pattern 7100 is perfect for sewing your own top with flounce and use McCall's M8066 from their Learn to Sew line for the skirt. These patterns can similarly be used for a Dorabel outfit (Mirabel's sister).
Embroidering all the designs on both pieces is a challenge with a machine and an even bigger one if doing it by hand but can be the most rewarding by giving the pieces depth and texture. To make it easier, fabric paint can be used to paint the designs on the fabric. Make sure to place parchment paper underneath the fabric to prevent bleed through while painting and drying.
Jacquard makes a fantastic textile color fabric paint that works on almost all fabrics and can be made thicker or thinner to work with by using additives. Their Neopaque line is perfect for darker color fabrics and is a thicker paint to work with. If you prefer to use a marker style applicator rather than a brush, fabric markers like those by Liquitex are great to use but results can vary on different fabrics.
How to cosplay as Encanto's Isabela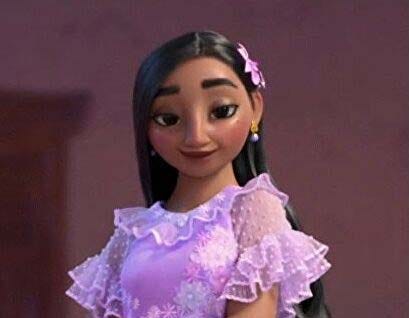 Isabela, Mirabel's sister, has an outfit that screams princess ruffles. Her dress pattern will most likely need to be modified from other patterns like McCall's M8150, which will give you the layered skirt and McCall's M8032 can give you a start on the top and the ruffled sleeves. Fabric choices will be key here. Her sleeves and ruffles are made from a sheer dotted fabric which is then layered on top of a solid lavender fabric.
The floral details can be either painted onto the fabric or individual floral appliques can be sewn onto the fabric for a more textural look. A cheaper way to purchase multiple small appliques, is to purchase a yard of an embroidered floral sheer fabric and cut out each design into individual appliques.
How to cosplay as Encanto's Luisa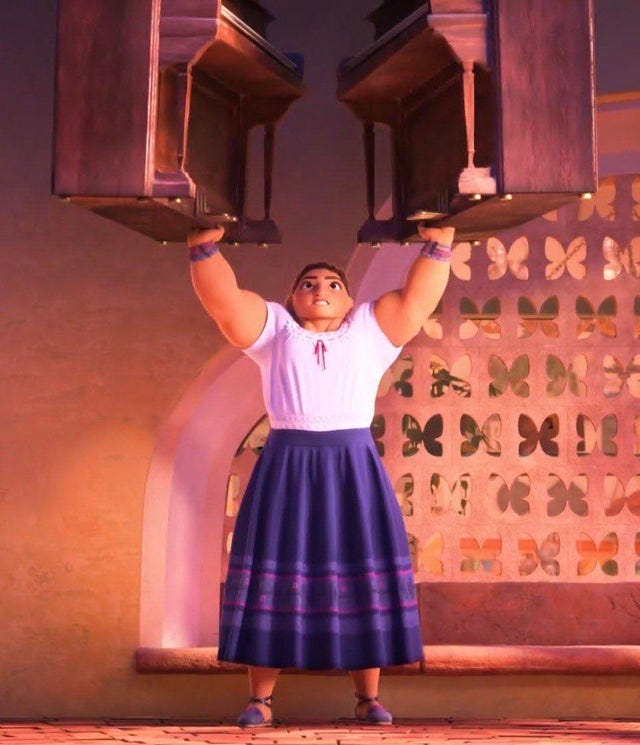 Hardworking and strong Luisa has become a fan favorite character for many people and her look is the easiest of the sisters to create. New Look pattern 6892 will give you a great start to her blouse and Kwik Sew will give you the perfect pattern for her basic skirt. Again, fabric paint and patience will be essential for recreating the pattern on her skirt.
How to cosplay as Encanto's Camilo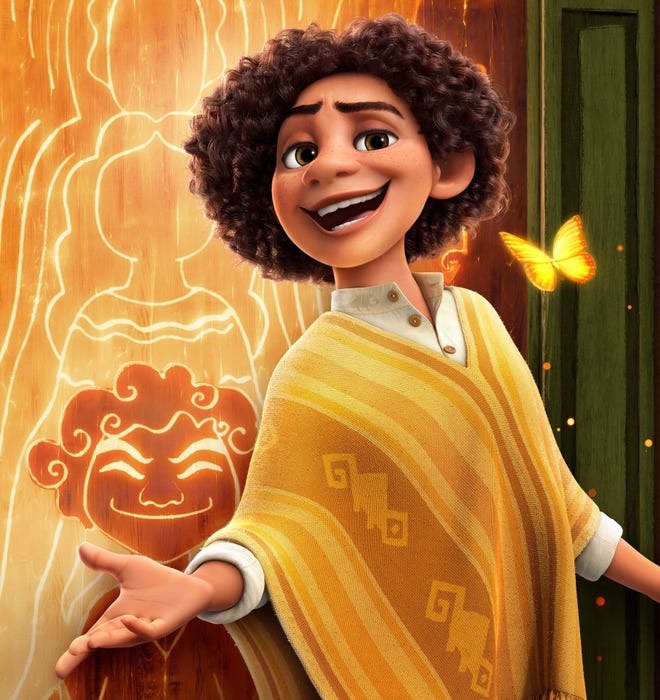 Camilo is the shapeshifting member of the family and is a natural entertainer. In that effect, his outfit is bright and meant to draw the eye in his direction. Since his costume is simple, you'll want to put a lot of focus on the poncho he wears. Look for a woven fabric with some texture that will still be easy enough to paint on with fabric paint.
The best way to paint straight lines on fabric is to use a tape like Deltec tape to section off your lines before painting. Deltec is recommended over the traditional blue painters tape since it doesn't leave any glue residue on the fabric when removed.
Remember to think about texture and vibrant colors while cosplaying any of the Madrigal family members to keep them as vibrant as the movie itself.
---
The 10 best online Cosplay stores for your next big event