Ezra Miller pleads guilty to trespassing in Vermont court case
The Flash actor has been fined $500 as a result of the plea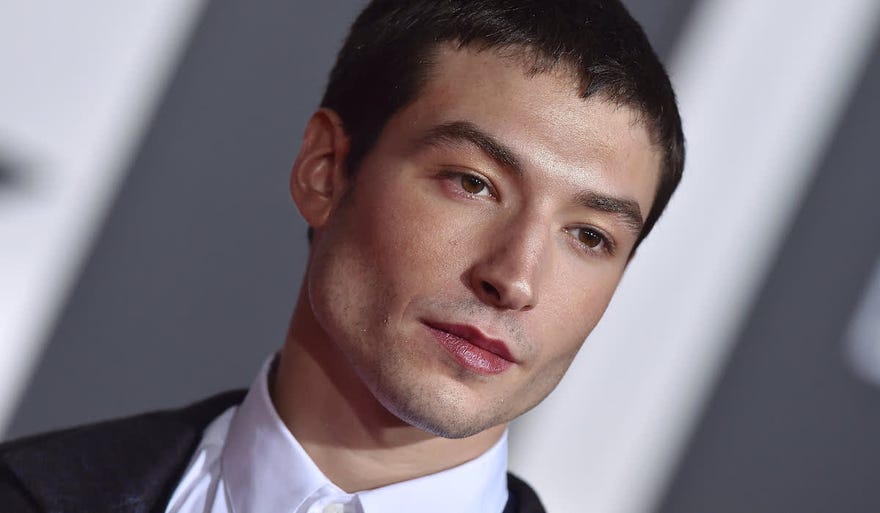 Ezra Miller, set to appear in theaters this summer in DC's The Flash, has pled guilty and been sentenced in Vermont in relation to a May incident that saw the actor breaking into their neighbor's pantry to steal alcohol.
Miller, who has also appeared in Warner Bros' Fantastic Beasts franchise, was originally charged with burglary, petit larceny and trespassing in relation to the May 1 event; they had been arrested for the crime in August, their third arrest that year. As the result of a deal, the actor pled guilty to the charge of trespassing with the court dismissing, without prejudice, the other charges.
Vermont Superior Court Judge Kerry A. McDonald-Cady told Miller that the court "accepted your plea of guilty. We will impose the fine here $500, and the sentence of 80-90 days which is all suspended with probation. The term of probation will be one year."
Judge McDonald-Cady explained to Miller, "You'll be on administrative probation for one year for the unlawful trespass that you'll be pleading guilty to. If you complete that probation successfully and the probation is closed and discharged, count 1 will remain dismissed. However, if there's a violation of probation that was filed that a court found probable cause for, the state could refile the count 1 burglary."
As part of his probation, Miller must submit to breath alcohol tests at the request of their probation officer, as well as letting the officer know their location and status of employment.
In a statement following the court's ruling, Miller's attorney Lisa B. Sheklrot said, "Ezra Miller pled guilty this morning to a misdemeanor unlawful trespass in Vermont Superior Court and accepted the conditions imposed by the court. Ezra would like to thank the court and the community for their trust and patience throughout this process, and would once again like to acknowledge the love and support they have received from their family and friends, who continue to be a vital presence in their ongoing mental health."
Outside of this incident, Miller had been arrested in March 2022 for disorderly conduct, and a month later for second-degree assault. They are also subject to a temporary order of protection by the Standing Rock Sioux tribal court on behalf of an 18-year-old person. In August, Miller released a statement in which they said, "Having recently gone through a time of intense crisis, I now understand that I am suffering complex mental health issues and have begun ongoing treatment. I want to apologize to everyone that I have alarmed and upset with my past behavior. I am committed to doing the necessary work to get back to a healthy, safe and productive stage in my life."
Miller will next be seen as Barry Allen in The Flash, scheduled for a June 16 release, one of the last releases from DC before the James Gunn/Peter Safran era truly begins.