Far Sector returns to anchor DC's second Black History Month special, DC Power 2024
Creators N.K. Jemisin and Jamal Campbell will reunite for a new Jo Mullein story
Following up a successful outing earlier this year, DC has announced that it will release a new DC Power: A Celebration anthology in late January, ahead of 2024's Black History Month in February — and that the new issue will feature the return of the critically acclaimed (and award-nominated) Far Sector, with original creative team N.K. Jemisin and Jamal Campbell reuniting for the story.
As if the return of Green Lantern Sojourner "Jo" Mullein in a story by her creators wasn't enough, the new Far Sector short is even more special, as it features the first meeting between Jo and DC's first Black Green Lantern, John Stewart.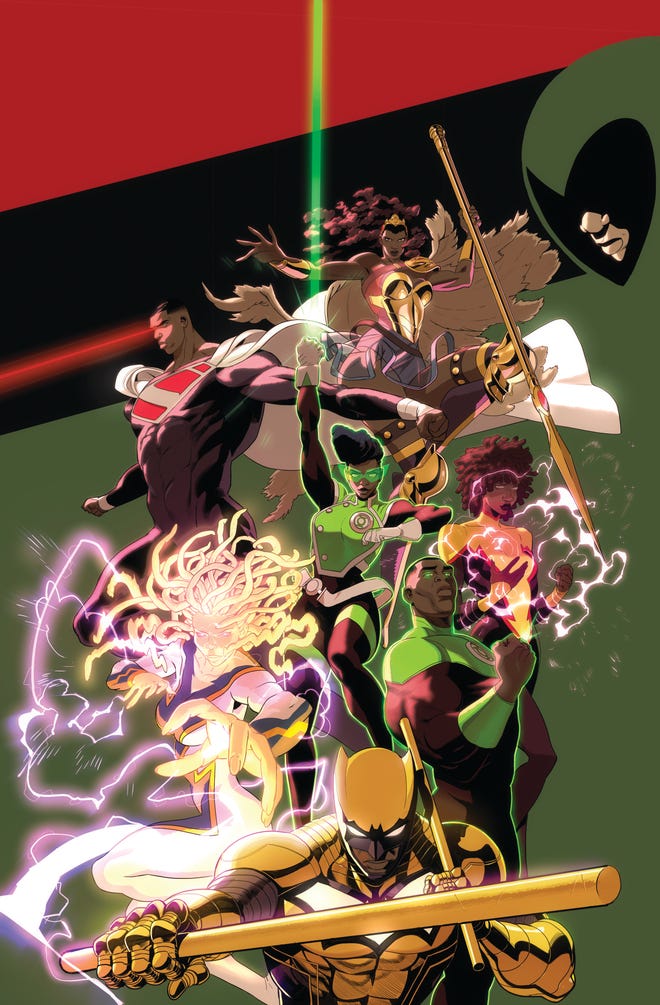 The award-winning team of Jemisin and Campbell (Far Sector took the 2022 Hugo Award for Best Graphic Story) are, of course, far from the only creators in the 104-page issue; they'll be joined by a substantial line-up that also includes The Other History of the DC Universe writer John Ridley, Brandon Thomas, Lamar Giles, Shawn Martinbrough, Cheryl Lynn Eaton, Alitha Martinez, Edwin Salmon, Khary Randolph, Denys Cowan, Tony Akins, Asian Fulmore, and a number of unannounced further creators.
According to DC, characters appearing in the issue will include The Signal, The Spectre (Crispus Allen, specifically), Bloodwynd, Val-Zod (the Superman of Earth-2), and Black Lightning's daughters, Jennifer and Anissa Pierce... better known as Thunder and Lightning.
The 2024 edition of DC Power: A Celebration will be released January 30, 2024, with three covers: the main cover comes from Chase Conley, with both Milestone Media founder Denys Cowan and Far Sector co-creator (and current Superman artist) Jamal Campbell both providing variants; you can see Campbell's at the top of this post, and Conley's directly to the right.
---