Fate/strange Fake TV anime release date: When will the next Holy Grail War begin?
If you thought there was already too many Fate media to keep up with, too bad cause we're getting more
The Fate franchise is an ever-growing thing, with new anime specials and spin-offs in the works almost constantly. Despite having multiple anime shows, films, video games, and light novels in the franchise, there is yet another TV anime coming out in the form of Fate/Strange Fake series due out sometime in the future.
When exactly in the future is still up in the air, though. The team at A-1 Pictures confirmed that a Fate/strange Fake anime series was in the works during their panel at Anime Expo 2023, which was where the film Fate/strange Fake: Whispers of Dawn was screened. This was back in July 2023 and, while Fate/strange Fake: Whispers of Dawn is currently available to stream on Crunchyroll, we haven't heard anything else about the TV anime series.
That leaves the actual release date for Fate/strange Fake prone to wild speculation. The absence of information has caused several rumors to pop up, including that the series will be released in July 2024, a year after the film. However, until we get any kind of confirmation from the production team on the show, it is best to be patient. There are plenty of Fate anime and films to watch in the meantime if you want to get caught up while you wait.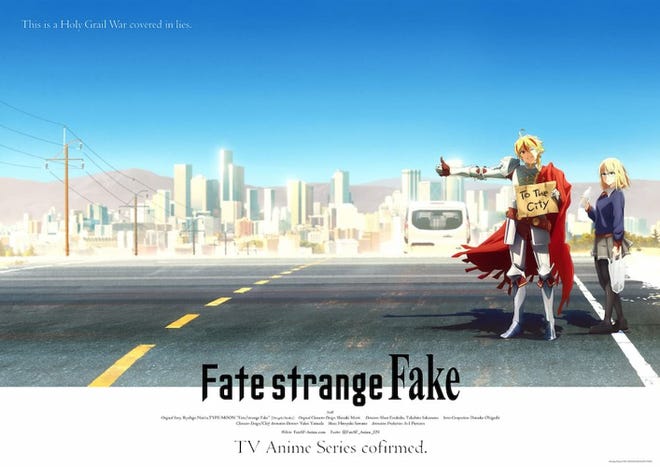 What do we know about the Fate/strange Fake anime series? Not much. We know that directors Shun Enokido and Takahito Sukazume are returning for the series, as is character designer Yuyoshi Yamada. However, no other details have been released outside of "it's happening." A-1 Pictures has released a teaser visual, shown above, with the words "This is a Holy Grail War covered in lies" at the top at Anime Expo 2023, with a more stylized Japanese visual following shortly after the panel.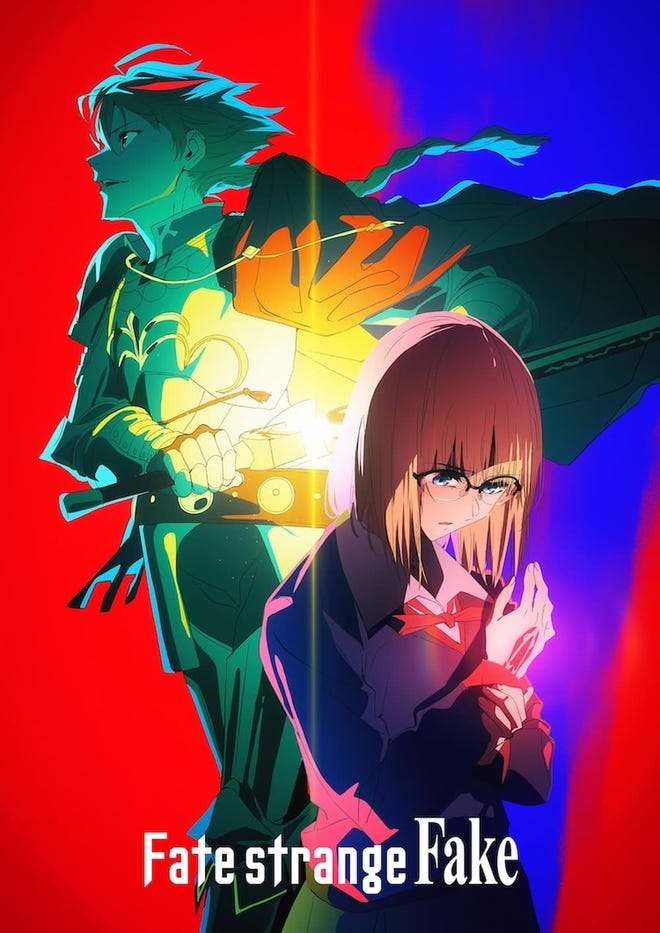 Other than that, details such as cast, release date, and plot are still kept tightly under wraps. We probably won't know more for several months, but we'll keep our eyes open for any details that do get confirmed along the way.
---
Want to know what's coming up next in pop culture? Check out our guides to upcoming movies, upcoming TV shows, upcoming comics, and upcoming comic conventions. If you're looking for specific franchises or genres, we have all the upcoming MCU, upcoming Star Wars, upcoming Star Trek, and upcoming DC movies & TV for you. If you're a fan of superheroes and not specific to just Marvel or DC, we have overall guides to all the upcoming superhero movies and upcoming superhero TV shows (and new seasons) as well.