Federal judge blocks merger of Penguin Random House and Simon & Schuster
On Monday, Judge Florence Pan blocked the proposed merger between two publishing industry giants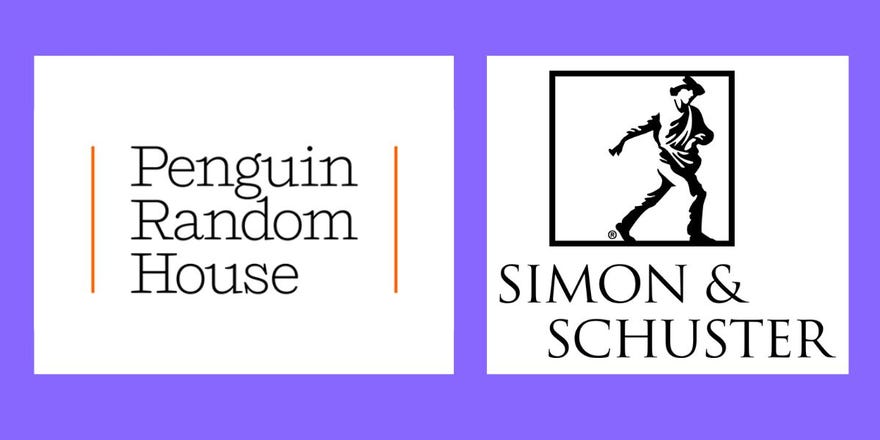 Late Monday, federal judge Florence Pan blocked the merger of publishers Penguin Random House and Simon & Schuster, saying that the Department of Justice has successfully demonstrated that the planned merger would have substantially lessened competition in the publishing industry for top-selling books.
Currently, five publishing companies control the U.S. publishing industry, and the proposed merger of Penguin Random House and Simon & Schuster would have left it at four. As it stands today, PRH is already the world's largest publisher, and S&S the fourth largest. It was estimated that a merger of the two would have controlled 49% of the mainstream publishing market.
When Attorney General Merrick Garland first announced the suit in November 2021, he argued, "If the world's largest book publisher is permitted to acquire one of its biggest rivals, it will have unprecedented control over this important industry." Specifically, the DOJ case focused on the impact the merger would have on authors, suggesting that fewer publishing houses would mean less competition for publishing rights, resulting in lower advances for authors.
As should be expected, this antitrust case has garnered a lot of attention from the literary world. It also included the involvement of high profile authors like Stephen King, who testified in the trial against the merger. Following the announcement of the ruling, King tweeted: "I am delighted that Judge Florence Pan has blocked the merger of Penguin Random House and Simon & Schuster. The proposed merger was never about readers and writers; it was about preserving (and growing) PRH's market share. In other words: $$$"
Penguin Random House has already announced in a statement that they plan to appeal the case: "We strongly disagree with today's decision, which is an unfortunate setback for readers and authors, and we will immediately request an expedited appeal." However, as it stands, this decision to block the merger has been heralded as a success for the Department of Justice's anti-trust division.
---
This Month in Comics History: Mephisto grants Peter Parker One More Day