15 Must Watch Holiday Episodes From Your Favorite Geeky Shows
Get in the holiday spirit with these episodes!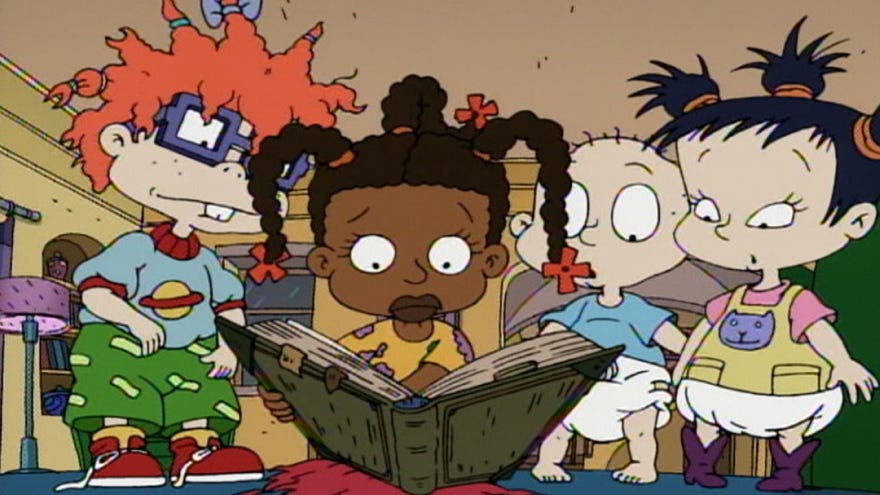 Halloween has come and gone, which means it's beginning to look a lot like Christmas. And if you've run out of horror movies to watch and are looking to spread a little geeky good cheer - we're here to help.
We took some time to run down some of our favorite holiday-themed episodes of geek television, plus where you can stream them easily. So get some hot cocoa and a candy cane to stir it and watch away.
1. Community - "Regional Holiday Music" (S03E10)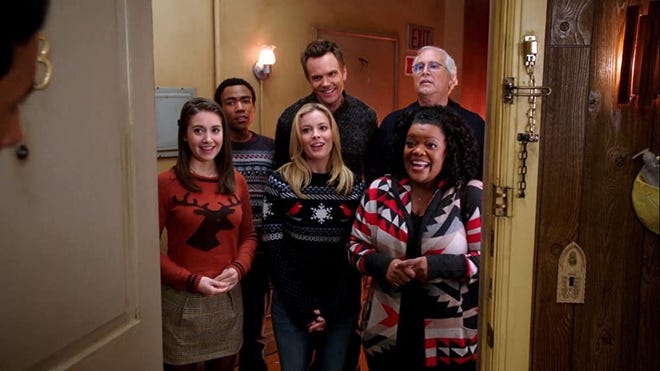 Yes, yes I know. Most people would argue that when it comes to beloved sitcom Community, that the superior Christmas episode is "Abed's Uncontrollable Christmas" (a.k.a. the Claymation episode). But if we could only include one episode from the show on our list it would be "Regional Holiday Music". A hilarious mashup of a Glee parody and an Invasion of the Body Snatchers homage, this episode features the Greendale gang preparing (against their will) for the school's holiday pageant. Despite being a cynical show sometimes, the episode ultimately has a heartwarming message about togetherness during the holidays. Plus, it's got a bunch of really earworm-y songs.
Where to watch: Netflix
2. The Simpsons - "Holidays of Future Passed" (S23E09)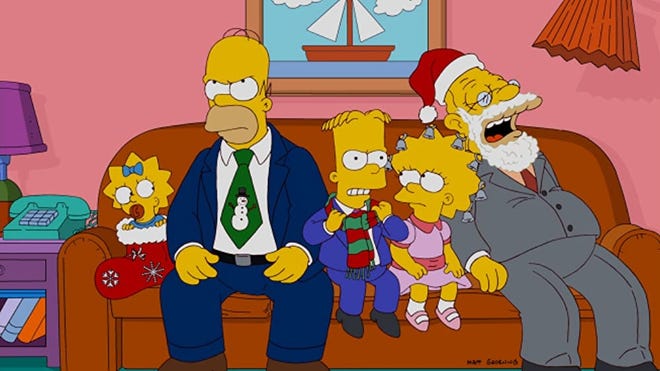 Over the past 30 years (!!!), The Simpsons has racked up it's fair share of holiday-themed episodes. It was hard to choose just one, but we went with "Holidays of Future Passed" from season 23. Originally conceived and written as a potential series finale, this episode jumps 30 years into the future to give us a glimpse of Springfield's favorite family at Christmastime. It's fun to see where these characters end up in the future, even if the answer isn't always a happy one. Because this was originally planned as the series finale, it's extra heartfelt which is only heightened by the holiday setting. It also makes a nice bookend with the first episode from 1989, which was also a Christmas episode.
Where to watch: Disney+
3. Rugrats - "A Rugrats Chanukah" (S04E01)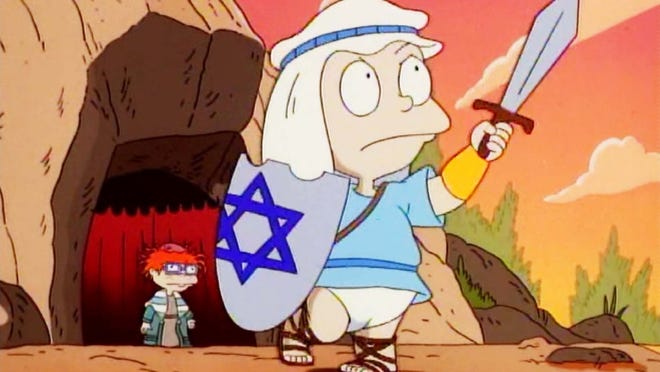 In what was a groundbreaking move at the time, Rugrats became the first children's show to have a Chanukah episode! Tommy, Chuckie, Phil and Lil are told the story of Chanukah as we get to see it play out on screen (with the Rugrats as the characters, naturally). It does a great job of explaining the meaning and history of the holiday in a way that's easily digestible for kids. A big recommendation for those of you with children.
Where to watch: Hulu
4. Rugrats - "A Rugrats Kwanzaa" (S07E14)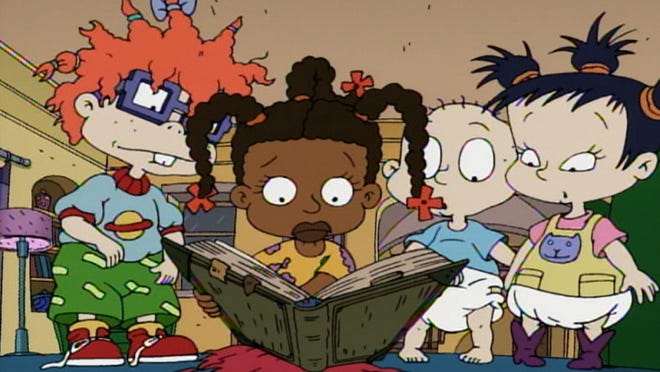 Following up on the success of their Chanukah episode, Rugrats went on to cover Kwanzaa in a later season. In the episode, Suzie's Aunt comes to visit to teach our characters (and the audience) about celebrating Black history. Kwanzaa is not often represented on television shows and it's great to see it here with such care and sincerity. And it makes for a great double feature with the Chanukah episode.
Where to watch: Hulu
5. Mickey's Christmas Carol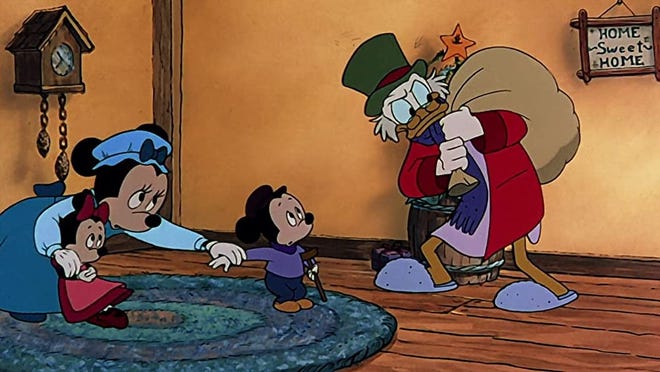 Okay okay, technically this is a special and not an episode, but since it's only 26 minutes long, it counts. A straight adaptation of Charles Dickens' A Christmas Carol, this lavishly animated short features a handful of your favorite Disney characters taking on these iconic roles. Including Scrooge McDuck standing in for his original namesake Ebenezer Scrooge! A must watch for the holiday season.
Where to watch: Disney+
6. Animaniacs - "A Christmas Plotz/Little Drummer Warners" (S02E14)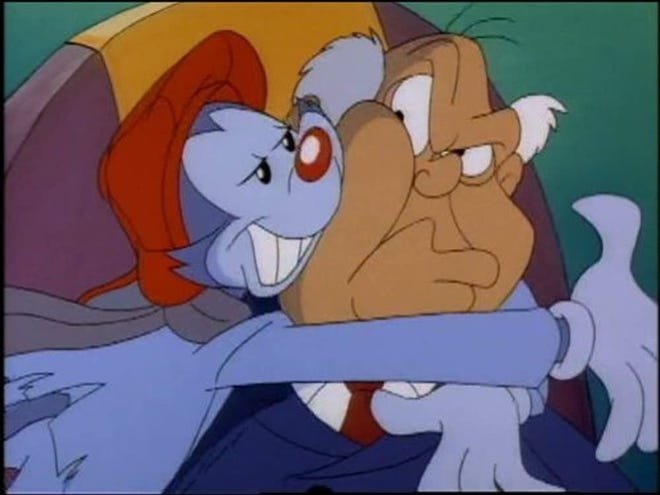 Before the beloved series makes its impending return with the first new episodes in over twenty years, settle in with this great classic episode from the show's second season. Split into two shorts, the first is a musical parody of A Christmas Carol starring the Warner Brothers (and sister) as the ghosts of Christmas past, present, and future. The latter short features Yakko, Wakko and Dot in biblical times singing altered renditions of "We Three Kings" and "The Little Drummer Boy".
All these years later, Animaniacs is remembered for (among other things) its razor-sharp wit and stellar music. These two shorts are no exception.
Where to watch: Disney+
7. Teen Titans Go! - "Teen Titans Save Christmas" (S04E04)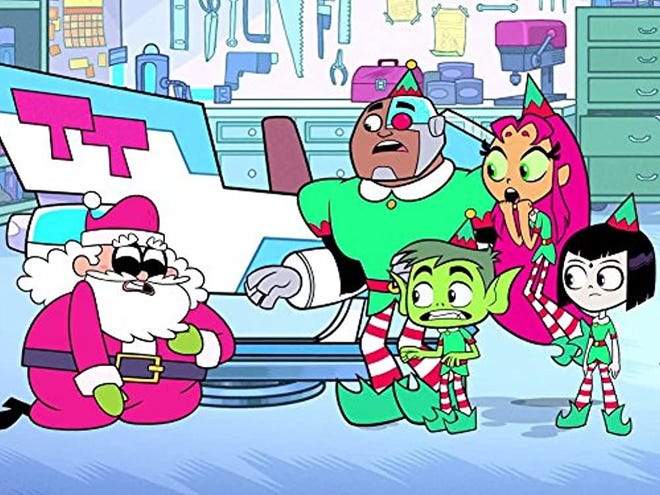 There's a fun running joke throughout the first few seasons of Teen Titans Go! that Santa is actually a maniacal supervillain bent on taking over the rest of the holidays. It all comes to a head in "Teen Titans Save Christmas" in which the Titans step in after Santa decides to quit his duties this year. Full of the same frenetic energy and zany humor you would expect from Teen Titans Go!, this episode is chock full of laugh out loud moments and is a fun watch for those with children (or those without)!.
Where to watch: Hulu
8. The Twilight Zone - "The Night of the Meek" (S02E11)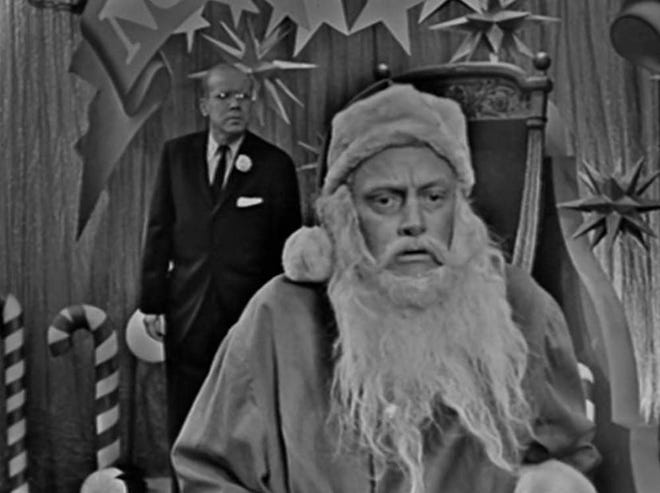 The Twilight Zone didn't venture into Christmas territory too often (and is usually associated with New Year's Eve, thanks to decades of NYE marathons). But "The Night of the Meek" is an absolute classic that should not be missed - especially for those who like their holiday entertainment with a little bit of a darker edge. Honeymooners star Art Carney plays a down-and-out department store Santa who stumbles upon a bag that produces any item he asks for. Half the fun of The Twilight Zone is the endings, so we won't spoil it, but suffice to say it's a good one. "The Night of the Meek" is also one of the only episodes of The Twilight Zone to be shot on videotape (the majority were shot on film), which adds a dreamlike mood to the whole episode.
Where to watch: Netflix
9. Batman: The Animated Series - "Christmas With The Joker" (S01E02)
After 30 years Mark Hamill cemented his legacy as one of the most iconic Joker performances ever. But it wasn't always the case! "Christmas With the Joker" is only the second episode of the (now) legendary Batman: The Animated Series and only the first episode to feature Hamill's Joker. This episode is full of great moments, but perhaps the best is Hamill's Joker singing a Batman-themed rendition of Jingle Bells while escaping Arkham Asylum on a rocket powered Christmas tree. Truly the kind of holiday cheer we need.
Where to watch: DC Universe
Watch our Batman Beyond Reunion panel from Metaverse!
10. Smallville - "Lexmas" (S05E09)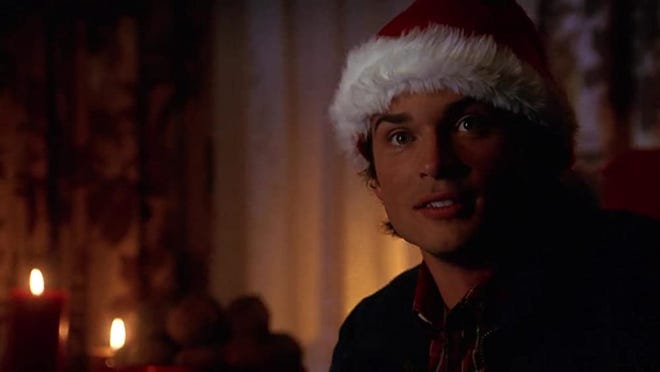 Sticking with the DC Universe for a moment, Smallville's 5th season features an episode homaging the classic Frank Capra Christmas film It's A Wonderful Life. After getting shot and falling into a coma, Lex Luthor is visited by the ghost of his mother who shows him what life could be like if he wasn't so evil all the time. Plus there's a really fun subplot where Clark Kent/Superman saves Santa Claus, and by extension Christmas. It's all really good Silver Age comic book-y stuff.
Where to watch: Hulu
Watch the Smallville cast talk about their greatest on set pranks!
11. Buffy the Vampire Slayer - "Amends" (S03E10)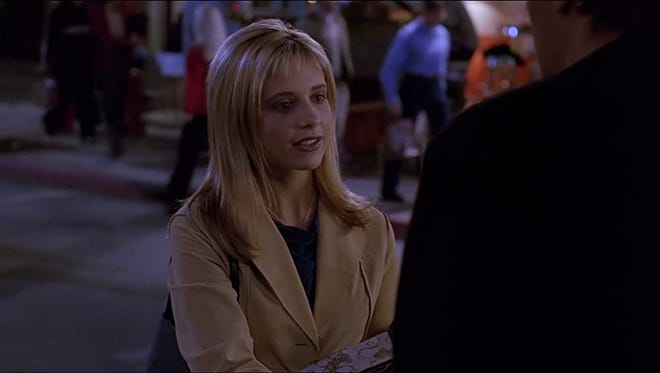 Yes, Christmas comes to Sunnydale as vampire-with-a-soul Angel is haunted by dreams of the people he's killed over the years (pre-having a soul, of course). Naturally, it's all a nefarious plot from one of the show's Big Bads. This episode comes at the apex of the Buffy/Angel relationship drama and comes with a sufficiently cheesy Christmas ending. You love to see it.
Where to watch: Hulu
12. The X-Files - "How the Ghosts Stole Christmas" (S06E06)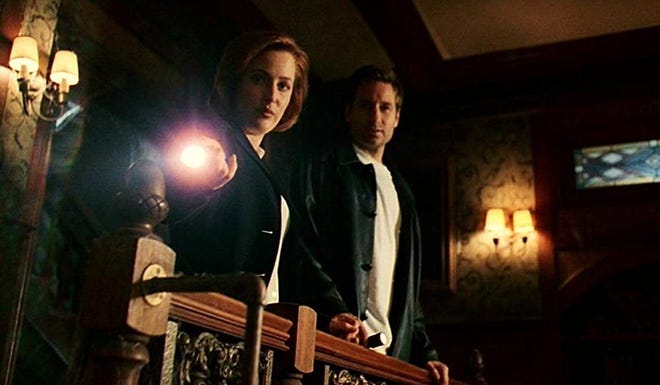 Even everyone's favorite FBI paranormal investigators are getting in on the holiday spirit. Mulder and Scully investigate a haunted house on Christmas Eve where two lovers met their untimely end years before. Once inside, things get a little spooky as they come face-to-face with the ghosts themselves (guest stars Lily Tomlin and Ed Asner). Naturally, as they try to make their way out of the haunted house, hijinks ensue. It's silly, suspenseful, and fun - all the markings of an A+ episode of The X-Files.
Where to watch: Hulu
13. Supernatural - A Very Supernatural Christmas (S03E08)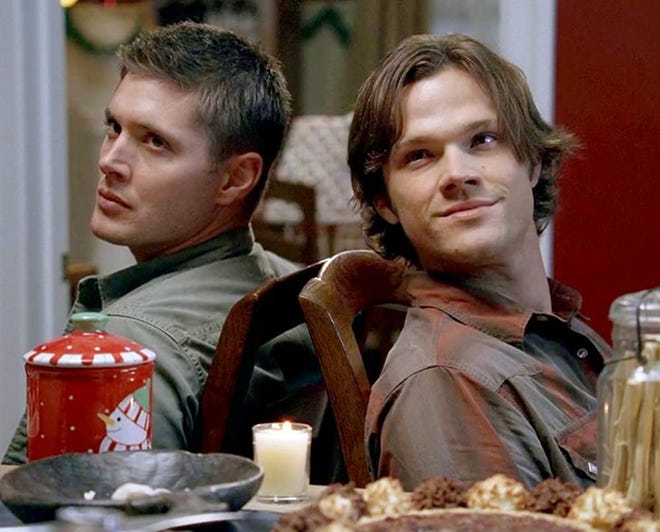 If you've ever wanted to see a monster violently pull a man dressed as Santa Claus back UP the chimney, this is the episode for you. The Winchester boys are hot on the trail of what they call the "Anti-Claus", but it turns out to be a couple of old pagan gods who have found a new way of getting their yearly sacrifices. It's a really fun "monster of the week" adventure that has all the right holiday trappings. The episode even features a retro opening logo, hitting home the feel of a classic 1980's TV Christmas special.
Where to watch: Netflix
14. Seinfeld - "The Strike" (S09E10)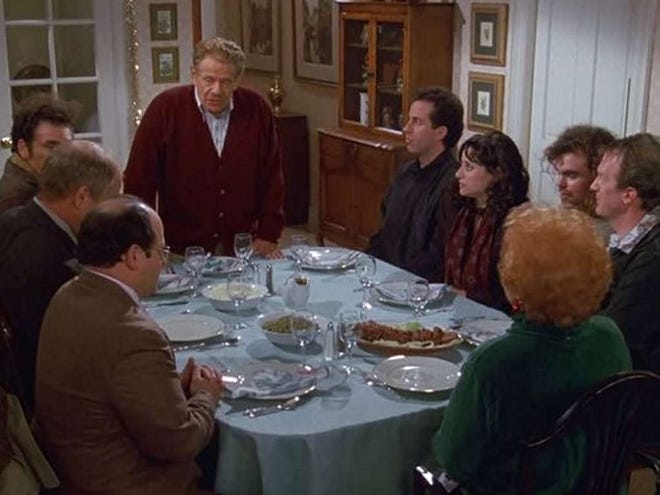 Tired of the crass commercialism that comes with the holidays? Well there's a holiday for you - "a Festivus for the rest of us!" In what has become a now legendary episode of the classic sitcom Seinfeld - George's father develops his own anti-commercial holiday known as Festivus. Complete with decorative aluminium pole, the airing of grievances, and ceremonial feats of strength. It's 23 minutes of pure Seinfeld hilarity, complete with the show's expert plotting and recurring jokes. Plus, now there's one more holiday to celebrate this season. Happy Festivus!
Where to watch: Hulu
15. Brooklyn Nine-Nine - "Yippie Kayak" (S03E10)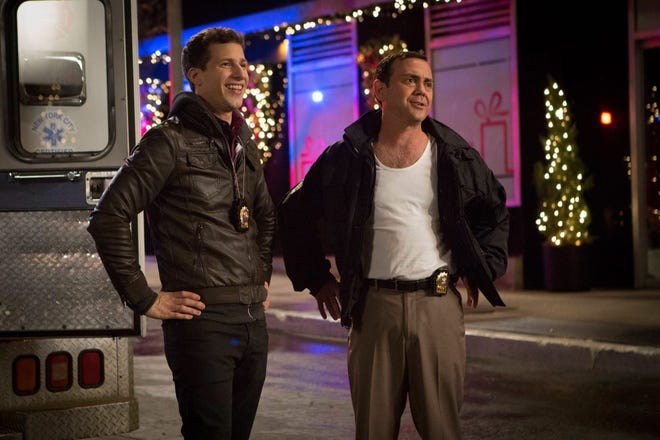 Look, we don't need to open the everlong question of whether Die Hard is a Christmas movie or if it's a regular movie set during Christmas, but whichever side of the fence you land on this is a great episode of Brooklyn Nine-Nine. As the cops of the 99th precinct head out to buy last minute Christmas gifts, the store becomes the center of a robbery plot. Noted Die Hard superfan Jake Peralta (Andy Samberg) gets his ultimate holiday wish of living out the events of the film.

Where to watch: Hulu