The Fourth Wing official pronunciation guide, according to author/creator Rebecca Yarros
You've been saying Basgiath wrong the whole time, but don't worry Rebecca Yarros can help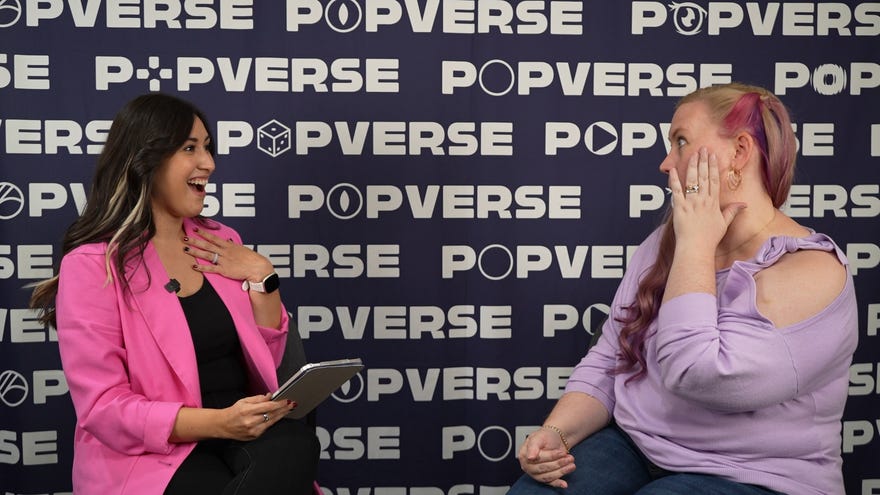 Fly or die! Bookish fans out there will recognize this slogan as Fourth Wing, a new adult fantasy romance series from author Rebecca Yarros, has become a New York Times bestseller, and also, has taken social media by storm. Fourth Wing follows Violet Sorrengail as she enters Basgiath, a war college where residents of Navarre train in different fileds to serve their kingdom. For Violet, she enters the rider's quadrant where between dragons, fellow students, and morally grey male characters, survival is not guaranteed.
After spending weeks in the number spot on the New York Times bestsellers list, and with the upcoming release of Iron Flame, the second book in the series, Popverse's Veronica Valencia caught up with Rebecca Yarros at New York Comic Con 2023, to discuss how Fourth Wing went from a trilogy to a five-book series, Taylor Swift and how her music influenced the book, and even set the record straight on how to pronounce all those fantasy names.
"[What is] the name of Xaden's dragon?" asks Veronica Valencia. "Suh-gale," Rebecca Yarros tells Popverse. "This is a quiz, you are quizzing me. I'm going to have a moment where I'm like, "I don't know what dragon is that!?"
You can watch our full interview with Rebecca Yarros here:
---
Want more bookish content? Check our our night of romance at NYCC here.