My night of romance at NYCC
Ali Hazelwood's panel on pop culture and romance turned into something so much more
For many years I'd heard stories of comic con showmances—the meet cute looking for that same issue of Captain Marvel in the dollar bins, you dressed as Thor, them as Chris Evans; the moment which slowly becomes something more as you debate which is the purest heart-on-its-sleeve comic, Kieron Gillen and Jamie McKelvie's Phonogram or Grant Morrison and Frank Quitely's All-Star Superman; the unexpected clutch of one another's hands as you watch a late night showing of Child's Play in the ballroom.
But when it finally happened to me, it was all so different than I'd imagined. I'd been sent to cover an event on the first floor of the Javits Center in "1b-02," a room somehow even worse than its Star Wars droid-reject identifier makes it sound. Long and thin like a boxcar, with low ceilings, no windows and lights so brightly fluorescent you could do dental procedures here, BeeOh could hold hundreds, but only the front two rows offered the chance to actually see the panelists. The foldout table at which they sit was not elevated, and the flatscreen beside them had no video feed.
I was here for the Pop Culture and Romance panel, hosted by Italian-American romance novelist and neuroscientist Ali Hazelwood (Check & Mate), alongside fellow novelists Adriana Herrera (An Island Princess Starts a Scandal), Alexis Daria (You Had Me at Hola), Julie Soto (Forget Me Not), Kate Goldbeck (You, Again), and Katie Shepard (Sweeten the Deal). As the panel began before a packed house, Hazelwood confided she'd never hosted a con panel before and also didn't have access to the panelists' bios because she couldn't get cell reception—ah, BeeOh, how you dazzle. But it didn't matter, she told us, because she knew all of the authors personally.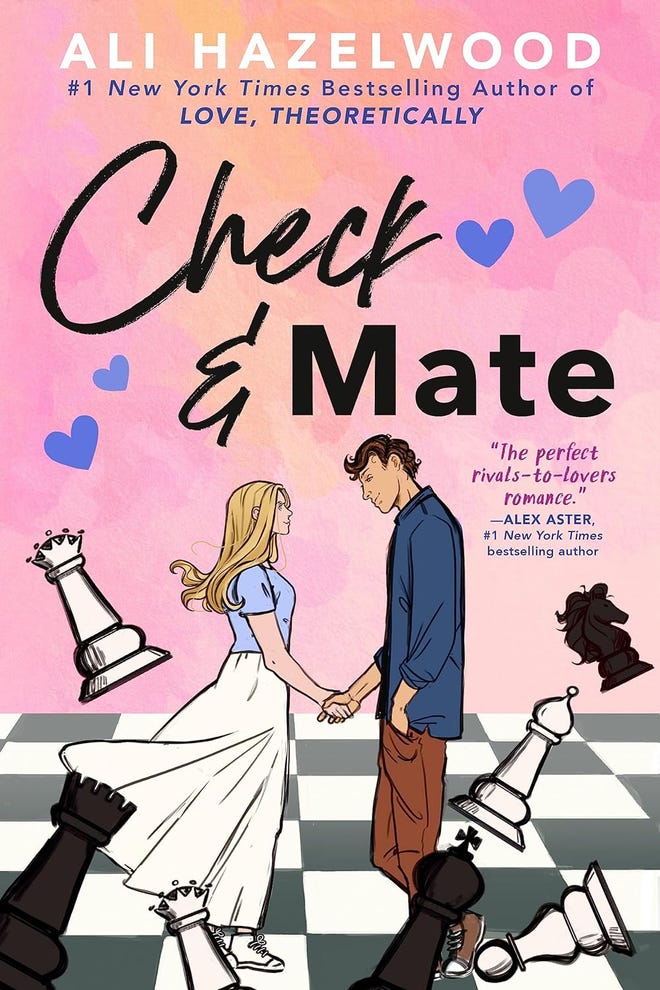 With that she went down the row, introducing each panelist by their most recent or upcoming book and also the names of their pets and children. It was a small thing, a playful gesture, but it made the panel unexpectedly personal. It felt like we in the audience were being invited into a conversation among friends.
After introductions, Ali asked each panelist to talk about their first and most recent fandoms, first fanfic, first online person they met in person. Again, an intriguing tack to take: Usually authors on panels like this are asked to talk about their careers and their work. It can be fine, if formulaic.
But that approach tends to keep the audience at arm's length. We are very much the listeners, the fans, the learners. Making the conversation about fandom itself gave everyone in the room more of a stake and a purchase in the conversation. You could hear it in the warmth of the audience's reactions as different fandoms or terms like "Reylo" or "fated mates" came up, the laughter filled with surprised delight. We might not all know each other, but somehow we were friends.
Personally, I know nothing about romance novels or fanfic (NB: I am an old). I couldn't keep track of who was talking, either, because although I was in the 10th row the set up of Bee-Oh made it literally impossible to see anyone at the front. For a while I kept standing up from my seat, trying to figure out 'Was that Katie? Julie? Alexis?'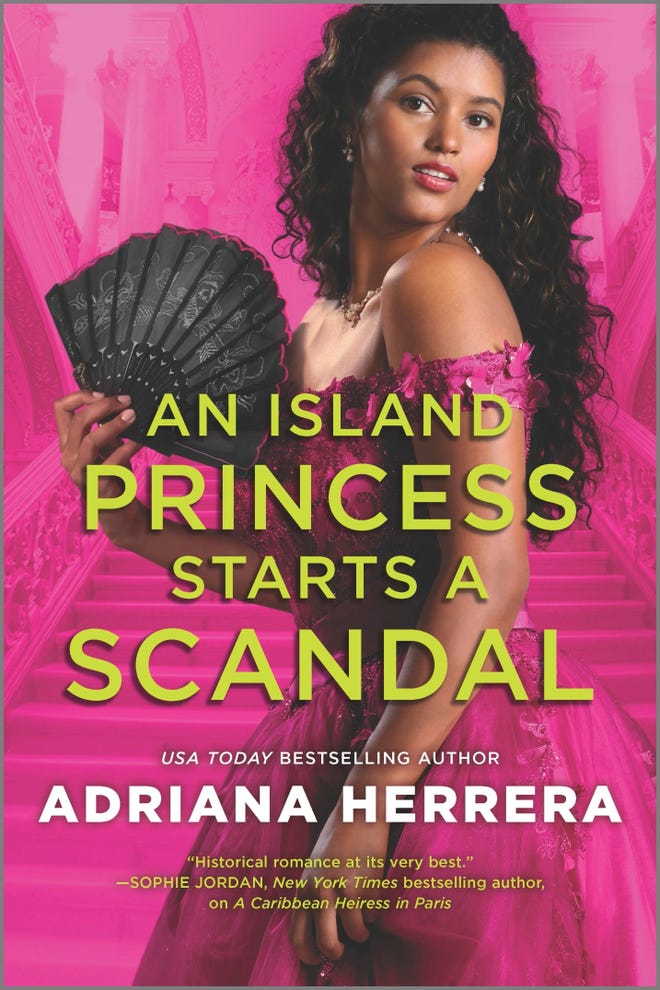 But the conversation was so warm and engaging, eventually the difficulties didn't seem to matter. I listened to authors talk about things like Raffy's Smut Vault, one of the earliest sites for online romance fanfic, "doing the work so the rest of us could survive;" watching The X-Files as a kid, wondering whether Mulder and Scully had almost kissed and then dialing up AOL to find a page on Geocities where there were others who thought the same; the elf in Baldur's Gate 3 "who has man pain and I think I can fix him," or the very particular way that people laughed when the term "Omegaverse" was mentioned. (Wow, the things I learned about that!) We might be trapped in an underground dentist's office, but somehow it felt like we were all at a wine bar having a great time.
At one point the conversation turned to "filing the serial numbers," which I learned is a pejorative way that some people describe the act of turning fanfic into original fiction. The argument is, the fiction that such writers create is really just other people's work with the names changed—an interpretation that rankled the panel. "You're not getting rid of something on the surface" when you turn fanfic into a novel, one author said, "you are going to the root and finding what you love about what you wrote, what spoke to you and not only that but what spoke to all of your readers."
"Essentially it's the first draft of a novel that you published in a different way," said another, "and you will be revising it many, many, many times."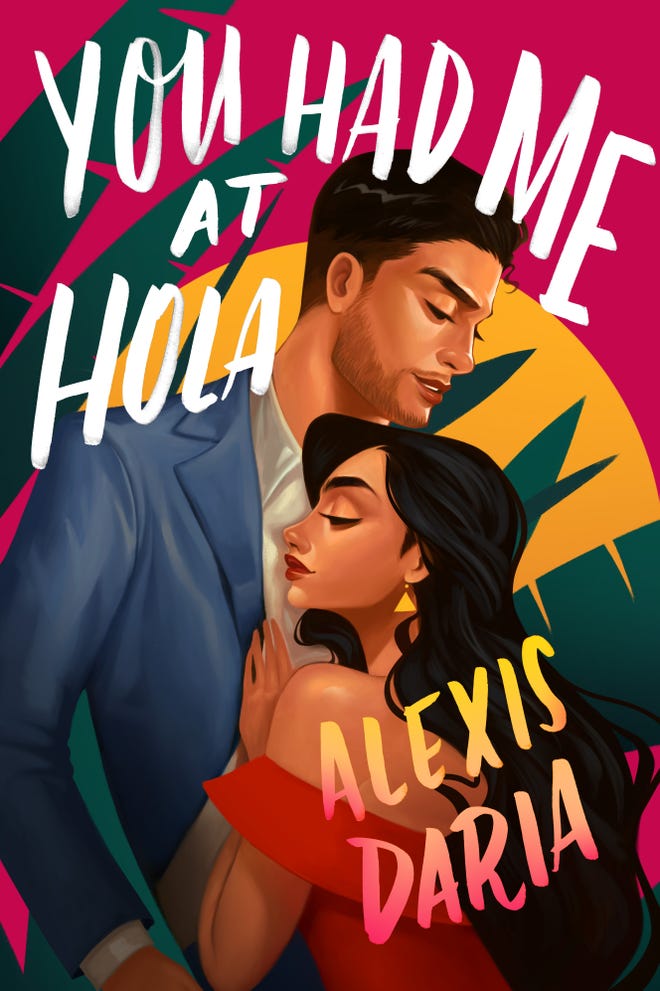 As they talked the topic shifted from the criticism to what's behind it, the long history of disrespect for fanfic and for its readers. One writer talked about being in her 20s and learning she wasn't supposed to reveal that she had ever done fanfiction. It's treated as "this dirty little secret," she said. "If you wanted to be a published author, a 'serious' author, you did not say that you ever wrote fanfic."
"Fanfic was my first experience with receiving critique, it was my first experience having beta writers, writing really long stories," she recalled. "Why can't you say that you have all of this experience?"
Someone else pointed out that the overwhelming majority of fanfic writers and readers are women. "It's so funny," she mused ironically, "how that space is also not given credit."
As she spoke someone in the audience left the room. As soon as the doors opened to the hallway, we were all blasted with the sounds of younger men shouting at their friend Josh. Unsurprisingly, Bee-Oh seemed to suck in and magnify their yelling.
As the panel got closer and audience members moved on to their next events to its conclusion this kept happening. And I found myself thinking that our situation in some ways captured the experience of these writers and their fans, that sense of being disrespected, pushed to the margins and trampled on.
But in the end I couldn't quite make that interpretation work. Because no matter how bad the setting was or how obnoxious Josh and his boyfriends were, the panelists never seemed phased by any of it. They just kept talking and laughing and enjoying one's another company.
I wanted to see the fanfic community as a delicate gem, but in fact it was more like the brilliant little wildflowers that you discover on a walk. Rather than pondering how they're able to survive, they make you wonder what other beauty might be out there waiting for you, if you just stopped to look around. And they leave you feeling grateful that you came.
---
Can't Get Enough Bridgerton? Read These Historical Romance Books