Garth Ennis and Kevin O'Neill revive the forgotten British comics character Bonjo From Beyond The Stars
The co-creators of The Boys and Marshall Law are returning to 2000 AD and bringing an obscure piece of comics history with them
Splundig Vur Thrigg, obscurity.
This holiday season, iconic British anthology 2000 AD is offering the greatest gift of all — and one that no-one could have imagined ahead of time, with the entirely unexpected revival of Bonjo From Beyond The Stars from none other than original creator Kevin O'Neill and Garth Ennis.
To describe Bonjo as an obscure character is an understatement; the character had previously only appeared in 10 one-page humor strips written and drawn by O'Neill way back during 2000 AD's first year of publication, back in 1978; he was later revived for a brief cameo in 2000 AD's 500th issue, way back in 1986, but beyond that… he's been almost entirely absent from comics.
As it happens, Bonjo's return — a brand-new strip titled Bonjo From beyond The Stars: Solids in the Bile Tube — will more than double the character's entire page count, running 13 pages in addition to their consolidated 11 pages to date.
In a statement about the new strip, Ennis — who writes the strip, with O'Neill returning to the weekly comic for the first time in more than two decades to illustrate — said, "Kev and I had a hoot with Kids Rule OK in the Battle Action special, and I was delighted when he got in touch about doing another short story. Bonjo immediately came to mind — it's not quite my first exposure to his work, which pops up all over the early progs, but it's close enough. Bonjo provides a nice opportunity to talk about embarrassing old concepts that emerge right when you don't want them to — which let's face it, is something that makes everyone laugh. Or if not everyone, me and Kev."
Editor Matt Smith promises, "Yes, it's every bit as anarchic, filthy and bowel-looseningly funny as you'd expect. Few Thrills get as moist as this one, Earthlets."
Bonjo From beyond The Stars: Solids in the Bile will appear in the extra-length year-end issue of 2000 AD, Prog 2312, scheduled for a December 14 release.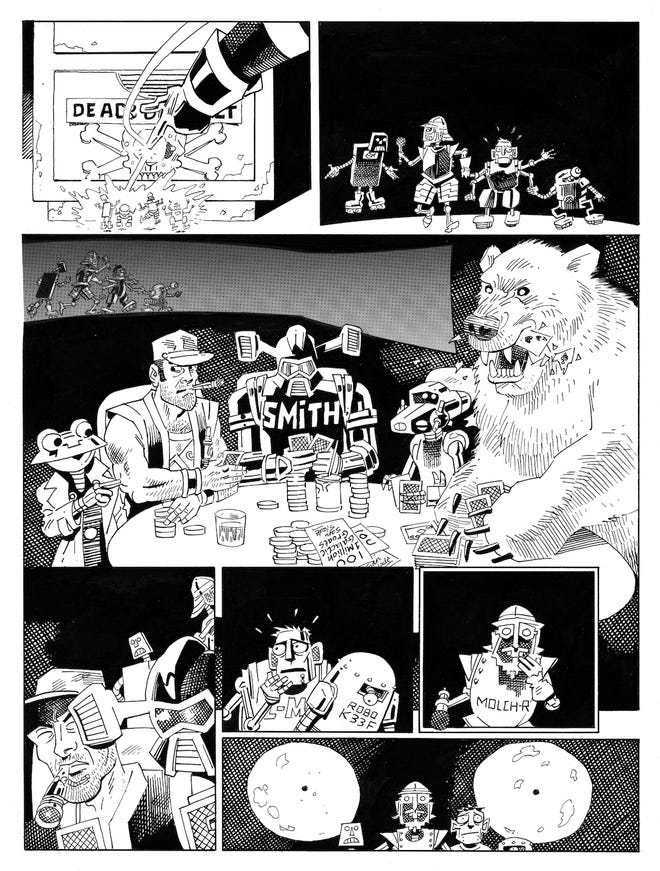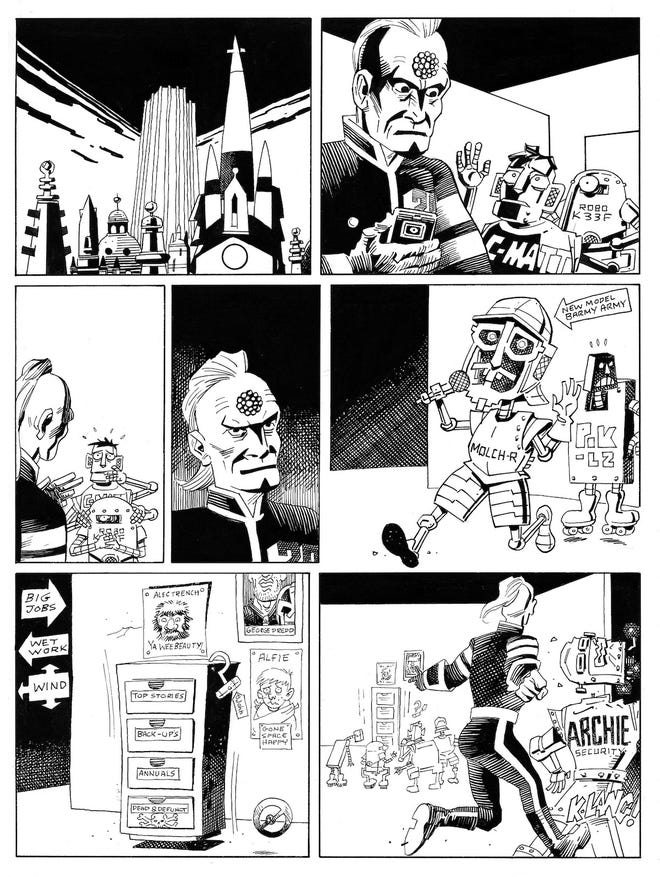 ---
Wanting to know more about the Battle Action special that Garth Ennis mentioned about? Turns out, the writer behind The Boys revived a classic British comic from his youth earlier this year alongside a murderer's row of artists; he talked about it with Popverse this summer.