The 1920s drama The Great Gatsby gets a 21st century digital upgrade in new graphic novel from Jeremy Holt & Felipe Cunha
'20s classic The Great Gatsby gets an update to the 2020s with AWA's Gatsby by Jeremy Holt & Felipe Cunha
Nearly 100 years after the debut of the pivotal American novel The Great Gatsby, it's being reimagined for the digital age we live in.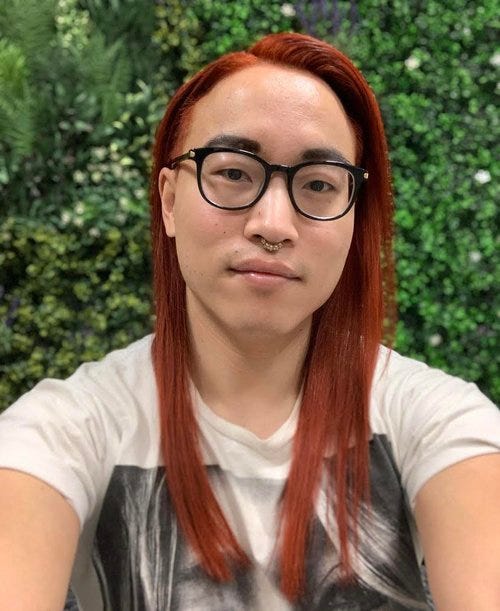 The original graphic novel Gatsby by Jeremy Holt and Felipe Cunha is a modern retelling of the classic story, but this time with a diverse cast and contemporary setting. Popverse has a first look at the cover to Gatsby, as well as the news of when we'll all be able to read it: May 10.
"I was never assigned The Great Gatsby in any of my English classes. So to decide to finally give it a read in 2017, almost 20 years from when I probably should have and nearly 100 since its original publication, feels almost serendipitous," Holt tells Popverse. "It feels this way to me because Fitzgerald's examination into the reinvention of oneself is remarkably relevant, made even more intriguing when explored through a contemporary lens.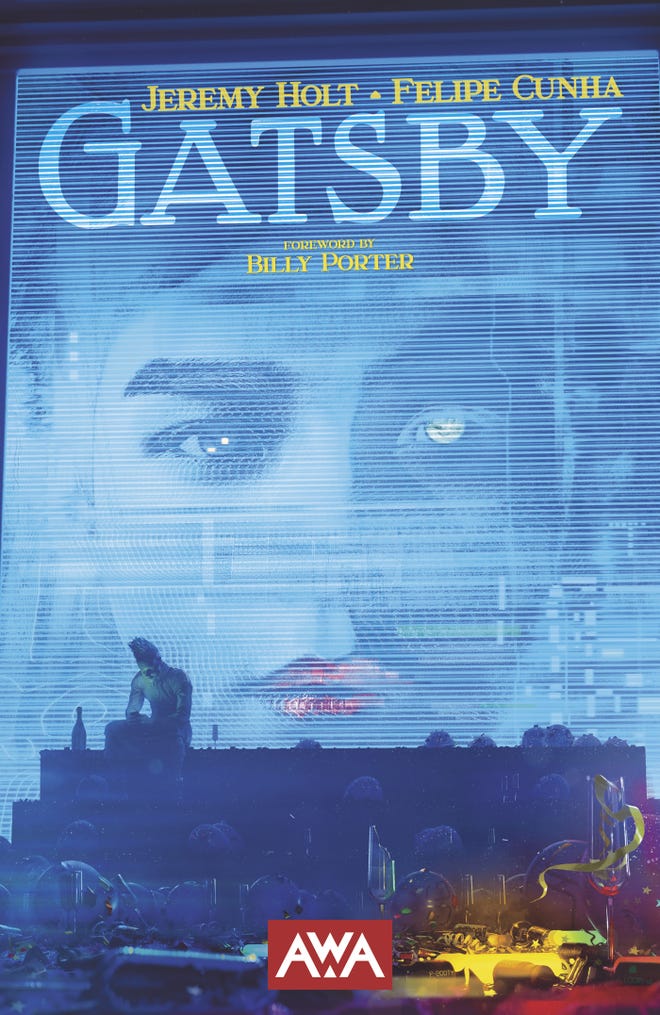 "This inspired me to see if a 21st Century Gatsby was even possible in the digital age, and AWA was the only publisher who believed in my reimagining of this seminal work of fiction," the writer continues. "For them to publish it as their first original graphic novel is nothing short of kismet."
Gatsby isn't just F. Scott Fitzgerald's original novel transposed from from the 1920s to the 2020s, no. Holt and Cunha have turned this flapper drama into an epic rager. This Great Gatsby reimagining centers on a middle class Singaporean student named Lu Zhao (he's the Nick Carraway of this all). He's spending the summer in Long Island thanks to his rich cousin Tommy, before he goes to attend Columbia University in the fall. But for someone not used to the finer things in life, Lu being in Tommy's orbit puts him on a collision course with designer drugs, sex, deceit, and murder.
Actor/singer/writer/director Billy Porter of Pose and Kinky Boots fame has signed on to write a foreword for Gatsby.
The original graphic novel Gatsby by Jeremy Holt and Felipe Cunha goes on sale May 10, 2023 from AWA Studios. You can pre-order Gatsby now on Amazon, Barnes & Noble, or Bookshop.
---
Read our feature-length interview with Jeremy Holt.