Finished watching the Glass Onion? Watch these seven other whodunits to keep you in the mystery mood
Seven great whodunit movies to stream after watching Glass Onion: A Knives Out Story
Glass Onion: A Knives Out Story has finally dropped, and we absolutely adored it. If the sequel to Knives Out got you in the mood to watch more mystery movies, we've got the perfect list for you full of great whodunits to watch (other than Knives Out, of course). Like Glass Onion and Knives Out, all of the movies on this list are pastiches of a classic mystery style, sometimes making a commentary on that style, and sometimes simply celebrating it.
So if you've finished watching Glass Onion and can't wait for more murder, watch these movies.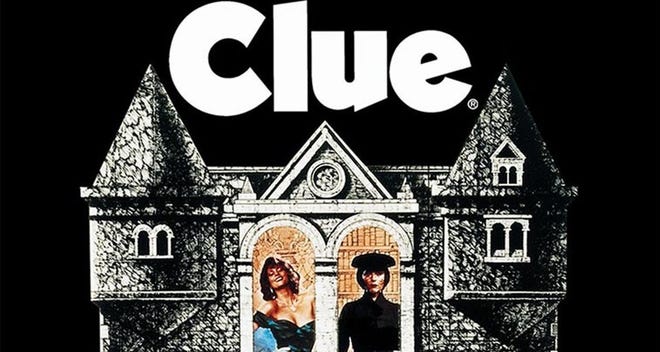 Clue is campy, loud, and an absolute riot. Like Knives Out, it takes place in an old beautiful mansion filled with a group of eccentric characters. Each character has the same reason to have killed a blackmailer (named Mr. Boddy) who had secrets that could ruin each of their lives. But the most exciting part of Clue, beyond its hilarious screenplay, is its comedy ensemble featuring Tim Curry, Madeline Kahn, Christopher Lloyd, and more. Plus, there are three different endings!
Stream on Fubo; Buy/Rent on Amazon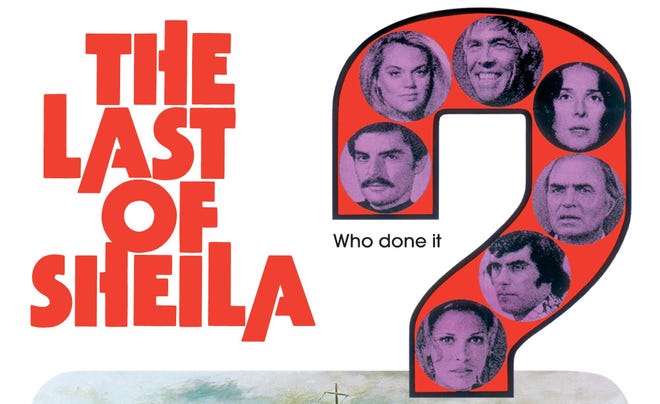 The Last of Sheila, written by the rare pair of Stephen Sondheim and Anthony Perkins, was inspired by the games (like an elaborate scavenger hunt or a murder party) Sondheim would design for his friends. The Last of Sheila features a group of Hollywood people who are invited onto a yacht for what seems like will be a fun trip, but is actually a trap designed to reveal the guests' darkest secrets. Over the course of the movie, each of their secrets are revealed, to deadly effect.
Buy/Rent on Amazon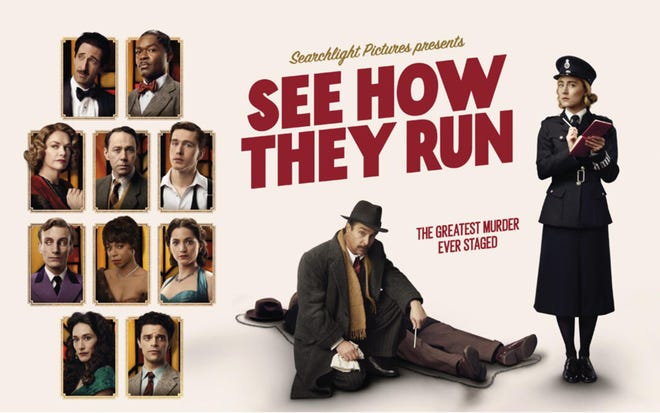 See How They Run is charming mystery and love letter to the Agatha Christie-style whodunit (it's plot even has to do with Christie's long running West End play The Mousetrap). It stars Saoirse Ronan as a fresh-faced naive cop and Sam Rockwell as a more cynical (read: alcoholic) one. It's lots of fun and an easy watch, though some of its plot twists do feel a little unsupported by the the movie, especially towards the end.
Stream on HBOMax. Buy/Rent on Amazon.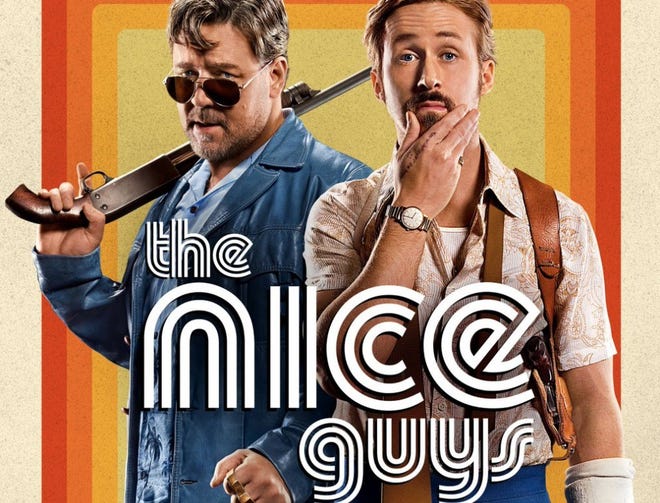 This movie leans more into the LA noir style, but there are enough twists and turns to satisfy the mystery lover. But what really draws the viewer into this movie are two incredible comedic and heartfelt performances from Ryan Gosling and Russell Crowe, who may not have ever been this good on screen.
Stream on Netflix. Buy/Rent on Amazon.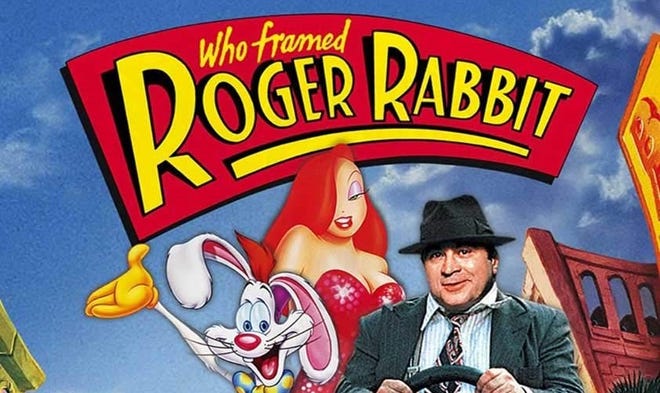 More LA noir, but this time, with cartoons! There's really no other movie like Who Framed Roger Rabbit, in style, technology, and wackiness. There's an extraordinary amount of creativity in every frame, and yes, there's a murder mystery too, though the pacing and cleverness of the movie might capture your imagination more the murder itself.
Stream on Disney+. Buy/Rent on Amazon.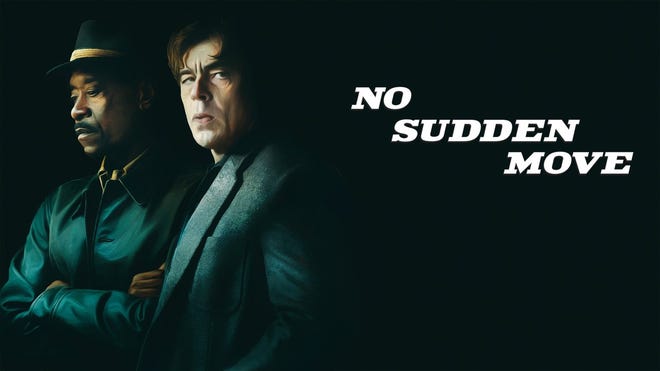 Now this movie is a little on the darker side, but it's pretty great. Like The Nice Guys, No Sudden Move leans into noir more than the classic whodunnit, but it's a mystery that's full of twists and turns. Plus, it's beautifully put together and unravels with such a satisfying neatness. There's plenty of recognizable faces scattered throughout, with the central cast including Don Cheadle and Benicio Del Toro.
Stream on HBO Max. Buy/Rent on Amazon.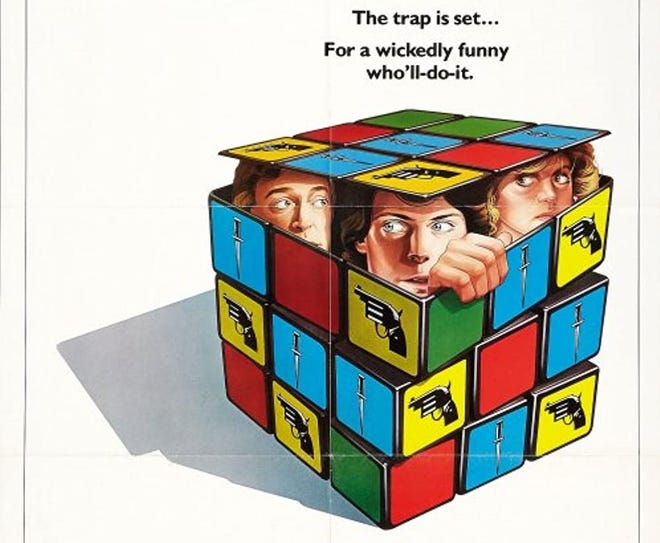 Deathtrap features a much smaller star-studded cast in its fancy secluded home, but a star-studded cast it is, with Michael Caine, Dyan Cannon, and Christopher Reeve locked in a pleasantly surprising murder mystery. While it can feel like this movie's twists only exist because the movie likes twists, the complex relationships between the cast of characters and the performances from Caine and Reeves are engaging enough that you'll never be bored while watching Deathtrap.
Buy/Rent on
Amazon
.
---
Popverse's top movie picks of 2022
---
Netflix's Glass Onion: A Knives Out Mystery is a sprawling, sometimes biting, mystery delight