Who killed the Batman?—the CW has dropped a three minute trailer to Gotham Knights
The CW just dropped the trailer for Gotham Knights, and it kind of looks like Gossip Girl, but with vigilantes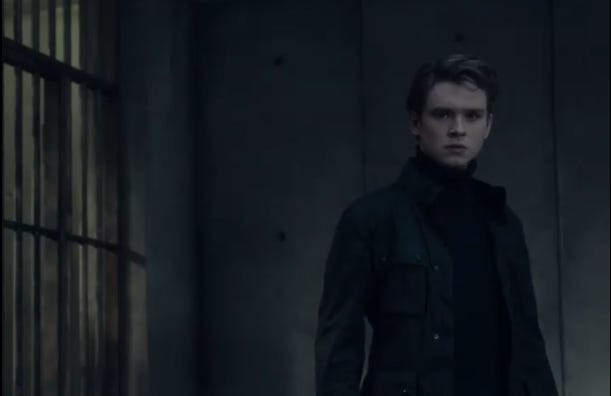 The CW has just released a three-minute trailer to their new live-action DC series Gotham Knights, which will be premiering sometime in 2023. The Gotham Knights trailer showcases a different flavor of superhero show, featuring a dramatic tone and stylishly clad actors with supermodel hair that might seem familiar to viewers of teen dramas like Gossip Girl and Vampire Diaries. But, of course, Gotham Knights will be featuring vigilantes as well (eagle-eyed Batman fans will be able to glean which vigilantes will be making an appearance by taking a list at the character names further down in this article).
Gotham Knights will follow the story of Bruce Wayne's adopted son Turner Hayes in the aftermath following the murder of his father, who he only now learns was also living a double life fighting crime as Batman. While Turner deals with his grief, Gotham, without a Batman to protect it, begins to fall apart. While Gotham is descending into chaos, speculations abound about who killed Bruce Wayne and why, and Turner finds himself a chief suspect for the crime.
The cast of Gotham Knights includes Oscar Morgan (Turner Hayes), Navia Robinson (Carrie Kelley/Robin), Fallon Smythe (Harper Row), Tyler DiChiara (Cullen Row), Olivia Rose Keegan (Duela), Anna Lore (Stephanie Brown), and Misha Collins (Harvey Dent/Two Face).
Gotham Knights will be produced by Warner Bros. Television and Berlanti Productions. This series comes in the wake of recent cancellations of other DC shows including DC's Legends of Tomorrow, Batwoman, and Naomi, and Gotham Knights will join the remaining DC shows The Flash and Superman & Lois as they return for their next seasons.
---
If you're a big fan of the Justice League, check out this personal essay from Susan Eisenberg, the voice of Wonder Woman