Green Arrow: How DC's emerald archer lost his title for four years but is about to find his way back
After four years in the wilds (and at one time presumed dead), Green Arrow returns to comic shelves Tuesday
Have you missed Green Arrow? His politics. His heroism. His family. HIS ONGOING BOOK! Well, wait no longer, Joshua Williamson and Sean Izaakse will be relaunching the title April 25 as part of 'Dawn of DC' (currently planned for six issues, but depending on pre-sales could become an ongoing). And to prepare for the emerald archer's return, we here are Popverse wanted to explore where Green Arrow has been, and what that means for his future.
Green Arrow finds mainstream appeal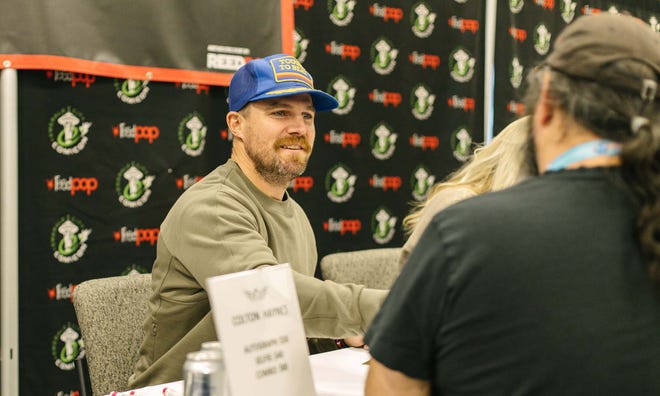 Oliver Queen found mainstream popularity as the first pillar of The CW's Arrowverse, with his TV show, Arrow, running from 2012-2020. With this new claim to fame, DC pushed the character even more with two ongoing titles ran by the likes of Benjamin Percy, Jeff Lemire, and Andrea Sorrentino.
But once Arrow ended so did the push for his comic book counterpart. His last volume ended in 2019, which means it's been four years since Oliver has had his own ongoing title. A book that has been noticeably missing from DC's lineup. So, without his own monthly adventures, what has Green Arrow been doing all this time?
Bendis puts the Emerald Archer at the center of his DC Universe
As Bendis joined the reigns of DC Comics, one of his first initiatives was to include Green Arrow on his Justice League team, placing the character in a better position to be used for his grander plans (DC events - Leviathan and Checkmate). Green Arrow was promised to have a greater role, not just in his own narrative, but for the DC universe as a whole.
But when Bendis wrapped his Justice League run and all his connected titles, it just didn't seem like that promise was going to be fulfilled. Oliver Queen was making more scattered appearances throughout the DC universe. This included a team up book with another neglected hero (and cancelled ongoing title), Aquaman. These adventures didn't tie too heavily on their previous runs. They were fun stories, but didn't progress their overall character arcs like a solo ongoing title would.
These sporadic appearances continued throughout DC's big event, Dark Crisis on Infinite Earths, where the Justice League 'died'. Leaving the new era of heroes to take up their mantles and discover what truly happened to DC's heavy hitters. The death of the Justice League? Was this truly the end for Green Arrow? But it was Oliver Queen who predicted this all along – way back in Bendis' Justice League run.
Oliver created Checkmate because Green Arrow didn't trust the Justice League. He was tired of hearing the older voices of the team screaming the loudest and knew there needed to be new blood. (sound familiar) This is the very thesis statement for Dawn of DC!
Defacto head DC writer Joshua Williamson gives Oliver Queen a second chance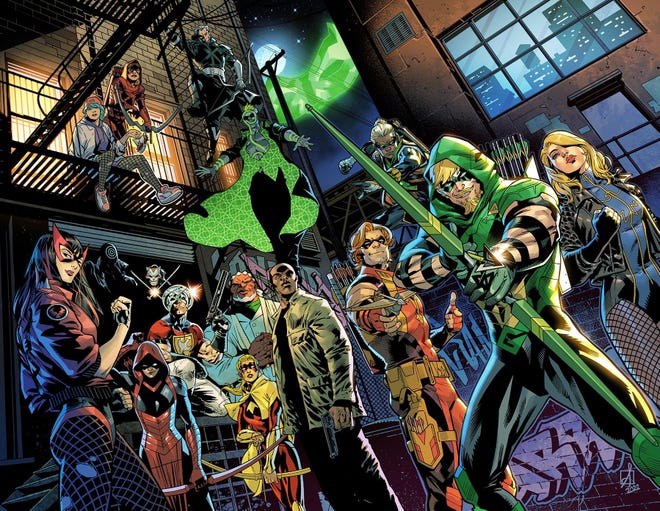 Green Arrow was one of the first series to be announced in DC's new endeavor. The title will pick up the pieces from the remnants of Dark Crisis. There's just one problem with that, the end of Dark Crisis presumed Oliver Queen dead. How is he supposed to lead a new series?
Let's take a second to think about this, what does Dark Crisis and this new Green Arrow series have in common? One of DC's A-list writers, Joshua Williamson! The same writer that just led their biggest event of the year. This isn't just a coincidence!
Williamson has been building towards a BIG Oliver Queen return since his days on Robin when he made Connor Hawke (Green Arrow's son) a focal point of his series. One of the largest draws to this new Green Arrow mini-series is that it's not JUST going to be an Oliver Queen title, but it will feature the whole Arrow family. It's all about legacy, just like Dawn of DC itself. All "arrows" point to Oliver Queen's return being much grander than just himself, by DC putting the whole Arrow franchise at the center of their new initiative.
---
Read more about Dawn of DC here.