War Journal returns, but this time it's not Marvel's Punisher - it's DC's Green Lantern, John Stewart
Writer Philip Kennedy Johnson teases "the most epic '80s sci-fi action movie" in the new series Green Lantern: War Journal
For some, John Stewart is little more than the 'other' Green Lantern — the one that's not Hal Jordan, Kyle Rayner, or even Guy Gardner. The latest 'Dawn of DC; title seeks to change that, as writer Phillip Kennedy Johnson and artist Montos put the character at the heart of a James Cameron movie put on paper in Green Lantern: War Journal.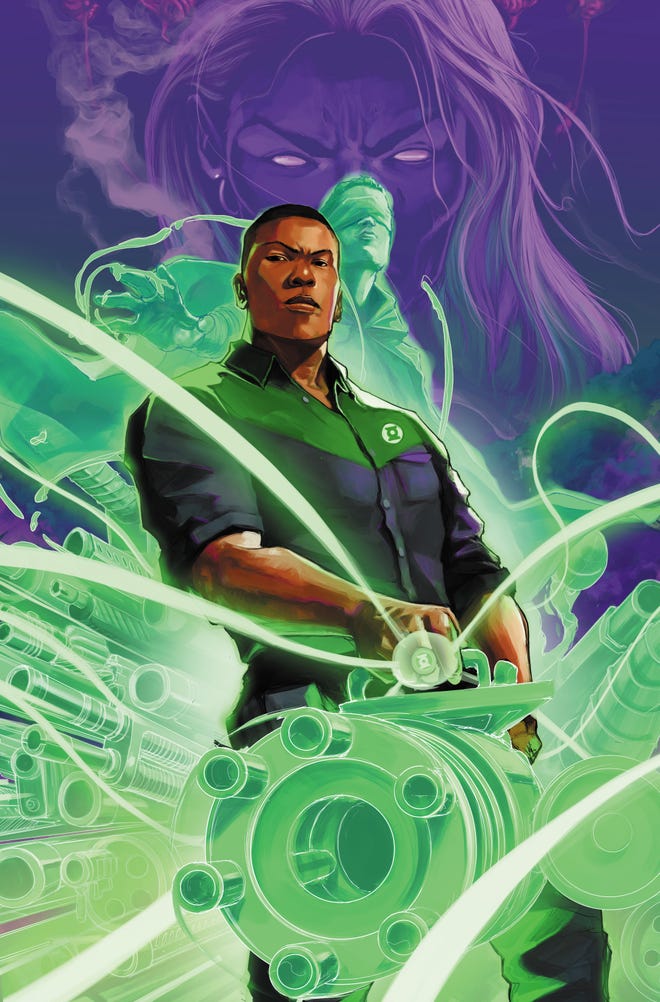 Spinning out of Stewart's back-up strip in the current Green Lantern series — also created by Johnson and Montos — the new series sees Stewart recruited by the last Green Lantern from another universe to face off against a seemingly unstoppable threat with a mysterious connection to Oa. Can this new Green Lantern help Stewart find his inner light and drive to do the seemingly impossible?
"The prologue stories in the back of Green Lantern #1-3 have a clear sci-fi/fantasy feel, but when Green Lantern: War Journal #1 drops, it's going to start feeling less like Dune and a lot more like Predator, The Terminator, and Aliens," Johnson said in a statement about the new series, which he described as "the most epic '80s sci-fi action movie you haven't seen." He continued, "Sometimes you just need '80s James Cameron, and that's what this is. By the end of this series, readers are going to know exactly who John Stewart is, and why he was born to be a Green Lantern."
The new series will feature a main cover by Taj Tenfold, with variants from Mirko Colak, Dave Wilkins, John Jiang, and Ken Lashley; additionally, there will be a glow-in-the-dark dog tag variant cover reminding fans just what sector John comes from. You can see them all in the gallery below.
The subtitle 'War Journal' is something most superhero comics fans equate with Marvel's Punisher and his popular late '80s ongoing series The Punisher War Journal. That title, the character's second concurrent ongoing series, lasted for 80 issues and the publisher has resurrected the name on various occasions in the subsequent decades. The subtitle 'War Journal' is general enough though DC doesn't expect any issues with their usage of the name.
Green Lantern: War Journal #1 will be released September 19. The first two chapters to the series' prologue are already available in Green Lantern #1 and 2; the final installment will be released in September's Green Lantern #3.
---
Meet the first true love of DC's original Green Lantern Alan Scott (and also retcons a major part of the hero's mythos).