Jeehyung Lee delves into our own individual Hells in Gumaa: The Beginning of Her
Gumaa: JeeHyung Lee launches his supernatural horror story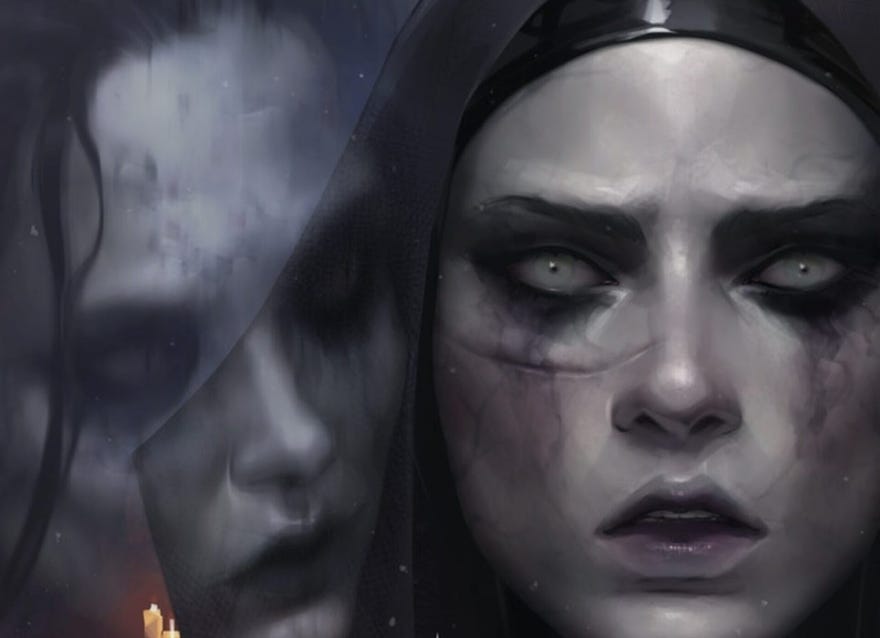 Fan-favorite comic book creator and video game artist JeeGyung Lee is launching his first creator-owned project with the horror crime series Gumaa: The Beginning of Her. Lee has built up an impressive portfolio of stunning cover art for Marvel, DC, and Dynamite Entertainment, providing gorgeously rendered takes on some of the most iconic characters in the comic book industry, from Batman and Superman to the X-Men and She-Hulk. In addition to his comic book work, Lee has created and designed the characters Luna Snow and Sharon Rogers for the popular mobile game Marvel Future Fight and worked with K-Pop artist Wanna One.
Gumaa: The Beginning of Her has Lee blend '80s neo-noir with supernatural horror, with Lee writing the scripts, illustrating the series' covers, and co-penciling the interior artwork with Nabetse Zitro. The story follows a woman named Khalida as she faces the brutal Luiciel crime family. While contending with relentless mobsters, Khalida must also contend with the demonic Maagi unleashing Hell on Earth, prompting her to seek refuge at a monastery where she reflects on her troubled past.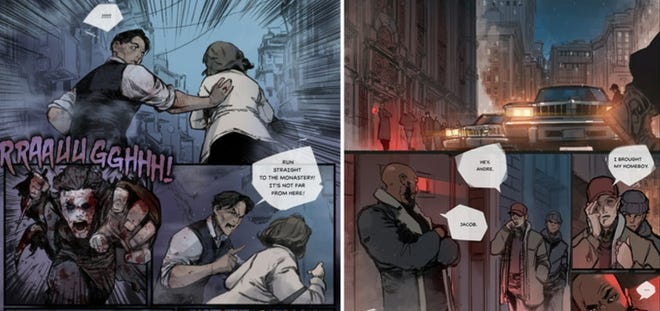 In order to ensure that Gumaa: The Beginning of Her is delivered in high quality, Lee has launched a Kickstarter campaign to crowdfund the series' first three issues, with seven issues planned in total. For $10, you will receive a digital copy of Gumaa: The Beginning of Her #1 - along with the print edition in AUgust. For an extra $5, backers can choice between multiple variant covers illusrtrated by Lee. For $20, backers can one of the special guest artist variant covers exclusive to the Gumaa Kickstarter, with art from the likes of Peach Momoko, Ben Oliver, and Sozomaika. There are additional backer incentive tiers, including options to receive all covers and the first three issues. The Kickstarter campaign is expected to run until June 9.
With the crowdfunding campaign underway, we spoke with Lee about the development of Gumaa: The Beginning of Her and his work as an artist.
Popverse: JeeHyung, how did you develop the concept and story for Gumaa: The Beginning of Her?
JeeHyung Lee: 'Gumaa' is the Korean word for 'exorcism.' We have all had experiences with religion and obsession. Gumaa is my way of expressing my experience with the extremes people will go through to maintain control in the depths of a man-made Hell. From blind faith to absolute power, Gumaa is a world embroiled in everything.

At the center of the story is Khalida. What can you say about this protagonist?
Khalida is a strong woman stuck in a bad situation but is she a sinner or saint; maybe it is not so black and white.
With the demonic Maagi as a major threat within the story, how did you want to define these monsters visually and in the story?
The Maagi's story will come, but you will have to read to find out more.
Why did you want to set this story in the '80s?
There is something about the '80s, greed and power became acceptable while still being a little dirty, even a little sexy. [It was] a world before technology overtook it.
What did you want to do with taking the classic premise of Hell on Earth and make it your own?
We all have our own definitions of Hell, my own experiences define mine just as yours define yours, and Khalida's define hers. What we do within our Hell is our story and Khalida will be the hero of hers.
Jeehyung, tell me about the campaign's incentives.
I am so excited to share the covers we have for the Kickstarter. We were able to get some really fantastic artists who have done covers for Marvel, DC, and Image. Each artist is bringing their own unique style to the cover while enhancing the aura of Gumaa. [The artists included are] Peach Momoko, Sozomaika, and Ben Oliver.
The response to the Kickstarter has been extraordinary. How has the experience been and what are you excited about in finally bringing this vision to readers?
We were blown away by everyone jumping in early, and they keep coming back as we add and adjust new add-ons. We have learned a lot, and we are definitely encouraged. We have received tons of support through the comments and emails. We can't wait to get these books to you.
---
If you're interested in reading about another interesting creator, check out
Popverse's interview with Jeremy Holt
.