Build your own Gundam model with Bandai at MCM Comic Con... we did!
Become a Gundam model assembling expert at MCM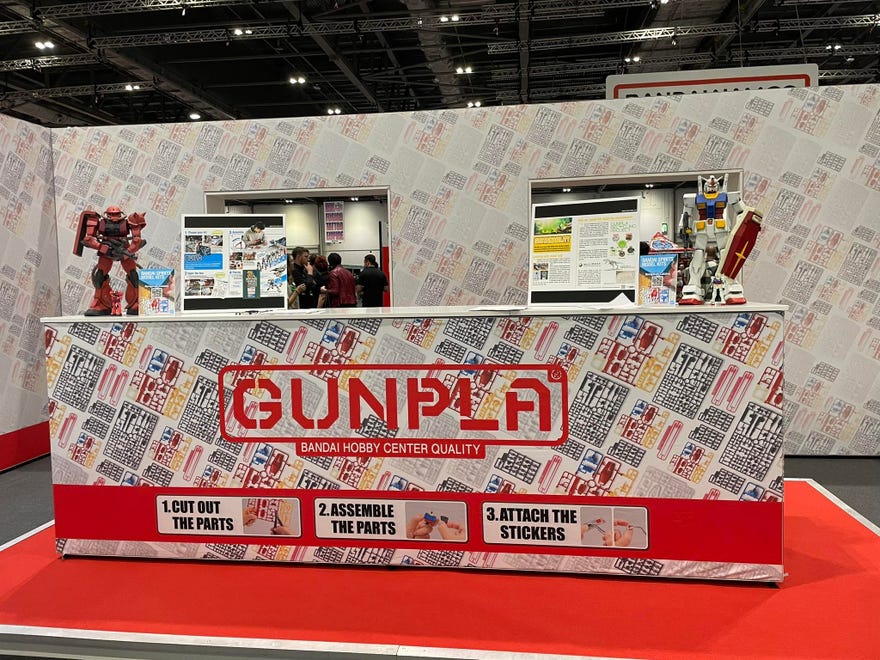 There are lots of fun activities to do at MCM Comic Con in London this October. A new and entertaining addition to October's convention this year are workshops on how to build your very own Gundam figure. The activity is completely free, and you get out keep your very own Gundam figure at the end.
As part of the workshop, you get given an RX-78-2 Gundam building set. Each person in the workshop gets the same set, which is one of the easier Gundam figures to build. The set comes in the classic Gundam colours of white, red and blue, and is a mini version of the giant figure at the front of the Bandai stand.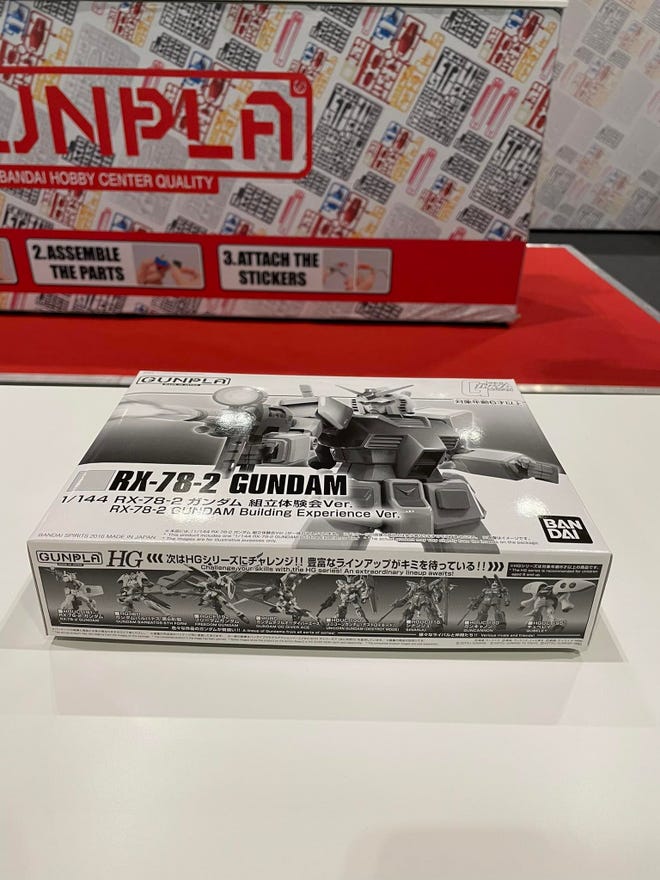 You are given an hour to complete the figure, but it only takes around twenty minutes or so to complete the activity, meaning you can take your time and have fun with it. The staff are on hand to help you if you have never completed a model set, but the simplicity of the design of the workshop means you are left to your own accord unless you really look like you are struggling.
The pieces of the kit are very small at times, so care and dexterity is needed to make sure you do not accidently snap parts of the kit. There is no glue available to help if you do break parts, but there are plenty of spare kits and Gundam parts available if you do need another go. There is a feedback form at the end, so if there are other activities you would like to see, or think the workshop can be improved upon, you have the chance to get your voice heard.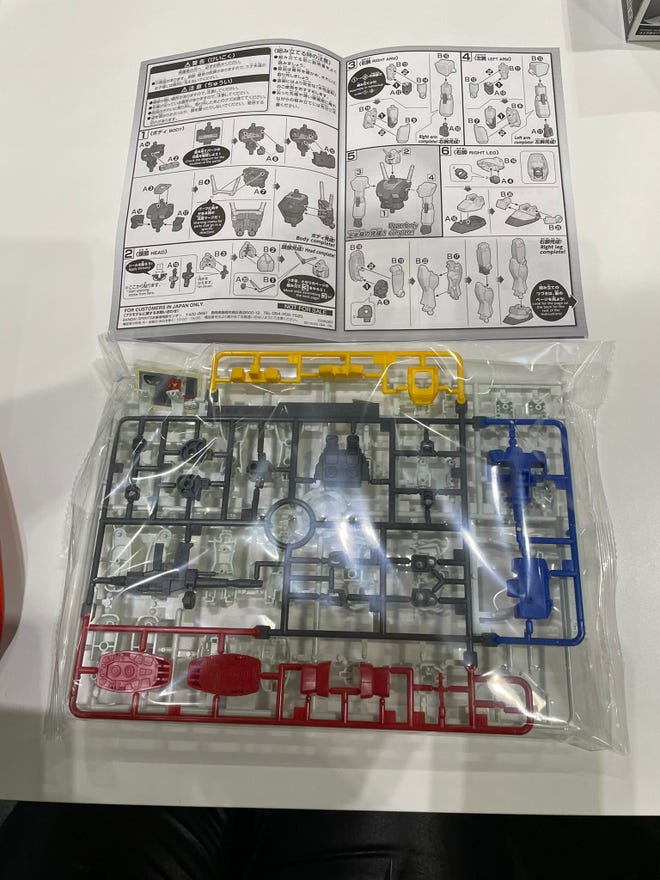 The build your own Gundam workshop is a part of Bandai's huge presence at the convention, with not only the large Gundam area for both the workshops and to buy figures directly from the Bandai UK stand, but also a large gaming area from Bandai Namco featuring games such as Park Beyond.
As part of the Bandai UK shop, it is not just Gundam that are available to buy. Bandai also has selected Digimon, Dragonball, My Hero Academia merchandise and much more to spend you hard earned cash on.
And here's a video of another of our team putting one together later this weekend.
---
Get more from MCM Comic Con with Popverse's coverage of the event. From filmed panels to backstage interviews, on-the-floor coverage, news, cosplay galleries, and more - we're tracking it all in Popverse's MCM Comic Con 2022 round-up.