MCM Comic Con London 2022: Be there from anywhere with filmed panels, celebrity interviews, and showfloor reports
MCM returns, and Popverse is here in London covering the news, panels, guests, cosplay, and more
London's biggest comic convention returned October 28 with MCM Comic Con.
Popverse is here here, covering the show floor, the celebrity guests, the panels, the cosplay, and more - including perhaps some of the backstage areas of the ExCeL London.
Let this article here serve as your resource to all things MCM 2022 - we'll be updating it throughout the convention (and even after) with all of our coverage.
The Popverse team at MCM Comic Con London 2022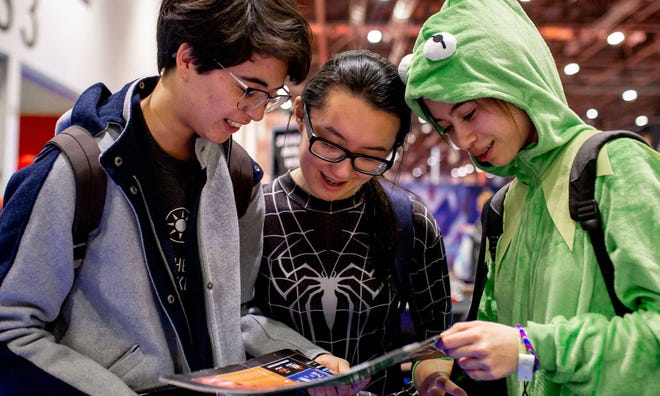 Popverse is in London the entire week of MCM Comic Con in October. Popverse Editor-in-Chief Chris Arrant, Video Editor/Admin Veronica Valencia, and Video Producer Ashley V. Robinson are all be in attendance - along with pop culture expert Louise Saul.
Watch MCM Comic Con 2022 panels with video-on-demand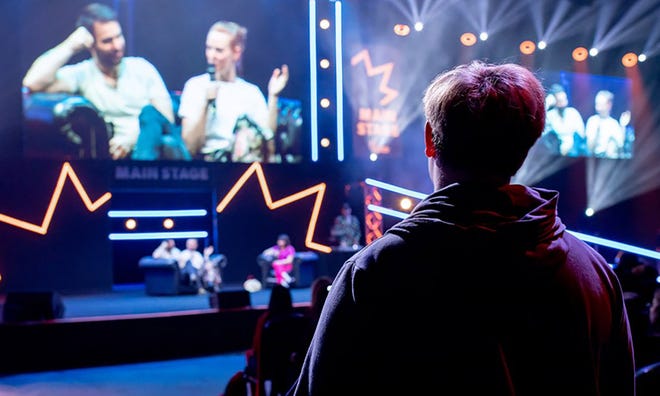 Popverse is filming (and in some cases livestreaming!) over 20 panels from October's MCM Comic Con, and will be publishing them exclusively on our website during (and after) the October 28 - 30 event. These panels will be available for Popverse members at the 'Fan' level (or higher) or those that buy an MCM Digital Ticket. The MCM Digital Ticket will give you access to all of the livestreamed panels from MCM (see below), as well as additional panels filmed from the event and shared later in November.... PLUS access to Popverse's growing video archive of panels from previous shows, as well as our top-in-class entertainment journalism long-reads. The annual Popverse membership includes all of that but also next year's Emerald City Comic Con, C2E2, and New York Comic Con.
Please note: Portions of certain panels (including screenings, trailers, and sneak peek footage) will be blacked out by the companies running the panels.
Here's a growing list of panels filmed at MCM Comic Con October 2022 that we are uploading for Popverse members and MCM Digital ticketholders to watch:
MCM Comic Con 2022 panels to watch
| Panel name | Panelists | Type |
| --- | --- | --- |
| Michael Sheen spotlight | Michael Sheen | Spotlight |
| Troy Baker | Troy Baker | Spotlight |
| Smallville reunion | Tom Welling, Erica Durance, Laura Vandervoort | TV |
| Doctor Who live! | Peter Davison, Paul McGann, Colin Baker | TV |
| How to break through as a screenwriter | Dancing Ledge | TV |
| John Rhys Davies | John Rhys Davies | Film |
| The Sunday Film Club Presents: The New Age of Filmmakers, Musicians & Creators | Anna Nokomis, Harry Baker, Anna Mayers, Joseph Sciberras, Daniel Colbert, Rosie Webb | Film |
| The Spy x Family cast | Megan Shipman, Natalie Van Sistine | Anime |
| The Great Anime Debate | Anime & Chill | Anime |
| The 501st UK Garrison | 501st UK Garrison | Cosplay |
| Yaya Han: Beyond Social Media - Long Term Success in Cosplay | Yaya Han | Cosplay |
| | Various | Cosplay |
| Genshin Impact voice actors | Cristina Vee, Todd Haberkorn | Gaming |
| Baldur's Gate voice actors | Jennifer English, Neil Newbon | Gaming |
| What's that Pokemon?! Pocket Monsters IRL | Shelby on Safari | Gaming |
| Behind the Screens: Game Masters | Travis Vengroff, Richard Kimber-Bell, Fiona K.T. Howat | Gaming |
| Do I Look Like A Gamer? Challenging Gender Stereotypes In Gaming | Tazziii | Gaming |
| Down The BookTok Rabbit Hole | Travis Baldree, Tiffani Angus, Tasha Suri | Literary |
| The Elite of British Pro Wrestling | Various | Wrestling |
| The Neurodiversity Panel | Various | Other |
We'll be adding links to additional MCM London Comic Con 2022 panel footage following the convention.
Here's our convention panel streaming FAQ.
Read about the happenings at MCM Comic Con 2022
Cosplay at MCM Comic Con 2022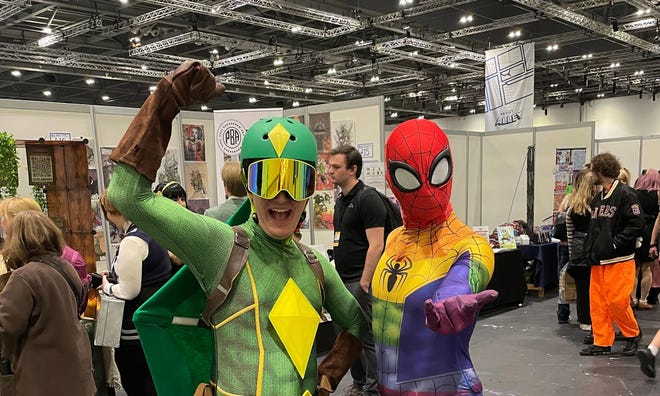 Cosplay is a major component of MCM Comic Con, and Popverse is covering it from multiple angles. In addition to livestreaming the Cosplay Central Crown Championships, Cosplay Masquerade, and M Yaya Han: Beyond Social Media - Long Term Success in Cosplay, we are also scouring the show floor and outside area for the best cosplay creations of the show. We are uploading all those photos to the Yaya Han: Beyond Social Media - Long Term Success in Cosplay">MCM Comic Con 2022 cosplay gallery.
Get ready for MCM Comic Con 2022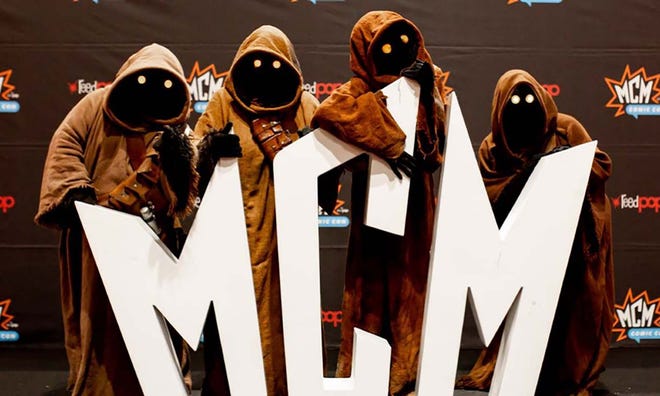 Planning for a comic convention can be an overwhelming experience, and we're regularly publishing articles about con culture to help you understand and take advantage of all that's out there. From the best things to look for at comic con booth dollar bins, comic convention essentials, to navigating conventions when you have a disabiity, and even a personal essay on how cosplay and conventions helped one of our writers rediscover herself as a fan.