Top fun things to do at MCM London
A summary of all the activities at MCM for ticket holders
MCM London has returned once more, and this time there are more activities than ever before. Not only does it see the return of the usual celebrity-based draws of panels, autographs and photos, but areas such as cosplay, gaming, Dungeons and Dragons, boardgames and Pop Asia are core features.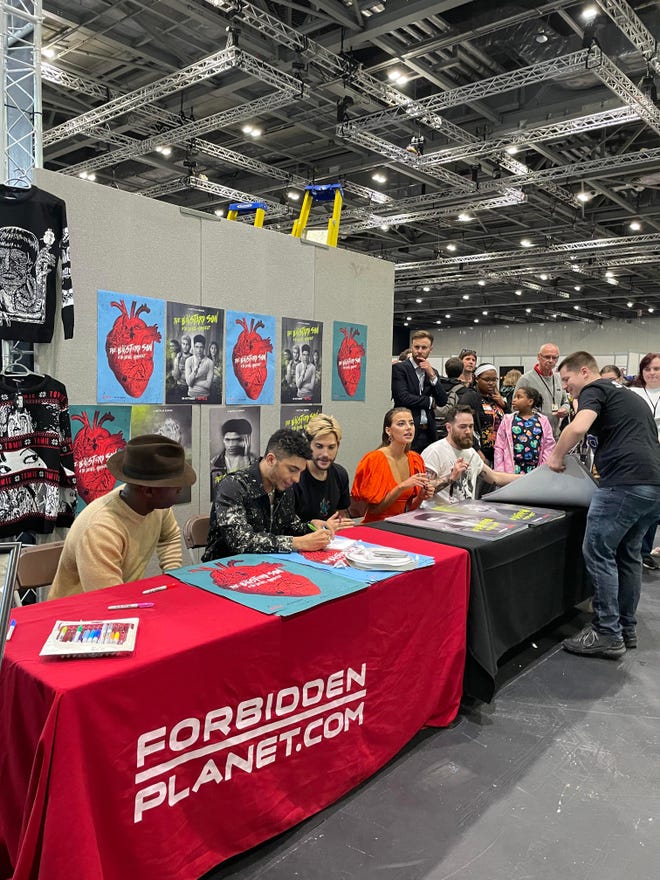 A main attraction to any MCM con is that the panels are all included in your ticket, and for the October convention there are more stages than there has ever been. Returning are the usual main, centre, live, cosplay and creator stages, but new this year is the Artist's Alley stage, featuring panels by names such as Charles Soule, Cavan Scott and Rachel Smith. Another new area was the creator signing area featuring stars such as Yaya Han and Lawrence Chaney. As well as featuring on panels, some of the guests are also doing free signings at the big Forbidden Planet booth.
Cosplay is once again present in a big way, with panels on the Cosplay Central stage every day. The cosplay area also has various guests, a cosplay repair hospital and changing area. As well as panels, there are various fan meets (some which can be seen in our cosplay gallery) and competitions for everyone. The Cosplay Crown Championship was the main cosplay event happening on the Saturday of MCM, as it was the grand final of all the qualifiers from all over the world. In a special turn of events, the winner of the overall competition was actually the UK-based Amazonian cosplay with her outstanding Sansa cosplay build.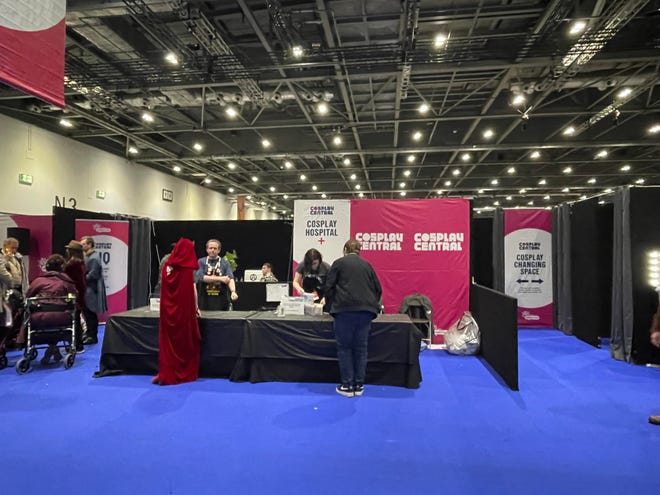 Areas for activities returning to the convention includes Treehouse and Side Quest. The Treehouse area is one where children can relax away from the rest of the convention. As well as having their face painted, there is a story telling zone too. Side Quest this year has a much bigger area, which also included the Platinum Suites that are outside of the main convention halls. As part of Side Quest, you can play Dungeons and Dragons, card games, and a vast variety of board games.
Outside of Side Quest, there are also other card games and D&D adventure opportunities. With the Dungeons and Dragon film coming out soon, it is a big feature of the convention. One of the big booths was a quick learn-to-play Dungeons and Dragons in 10 minutes activity. Groups of friends can get to grips with D&D in a simple and easy to understand format. There is also a card game area by Magic Madhouse, where you can play Magic the Gathering to your hearts content. As well as an area to play Magic: the Gathering, Yu-gi-oh also has a booth for people to sit down and play.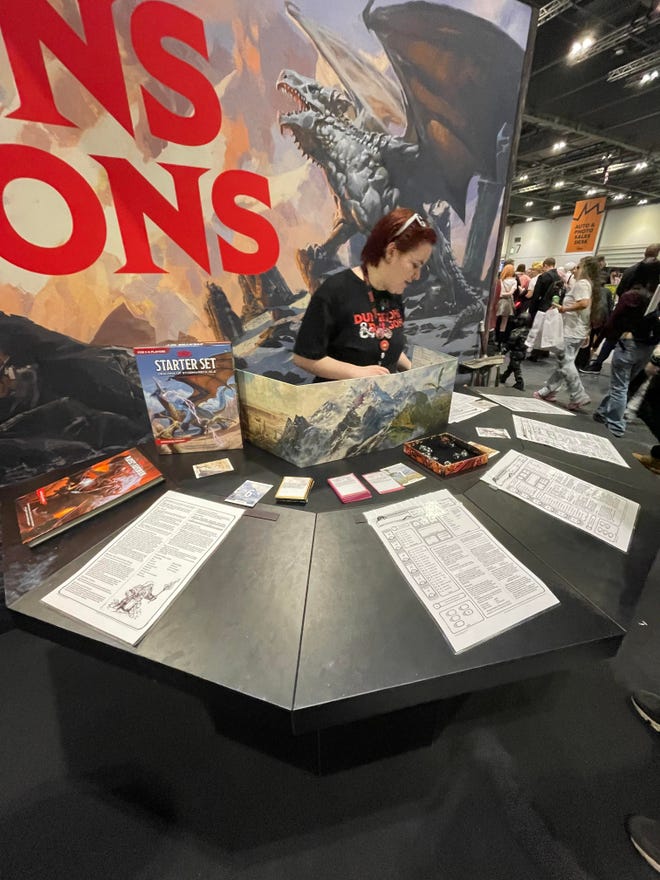 A big addition to this year's convention activities is the make your own Gundam workshop. Bandai is a large feature of MCM this time, and as well as having stalls selling their latest figures, they also had a video games area and free workshop. As part of the free workshop, ticket holders can book on a session to construct a simple Gundam figure for first time model builders that looks like a miniature version of the big statue at the front of the stand.
Gaming has made a comeback this year, with Sega having a large presence as well as the usual retro games. The big players of Sony and Nintendo are yet to return with stalls of their own, but Sega has a huge booth where fans can play games that are yet to be released to the public. Games at the booth include Sonic Frontiers, Like a Dragon: Isin, and Demon Slayer: Kimetsu no Yaiba.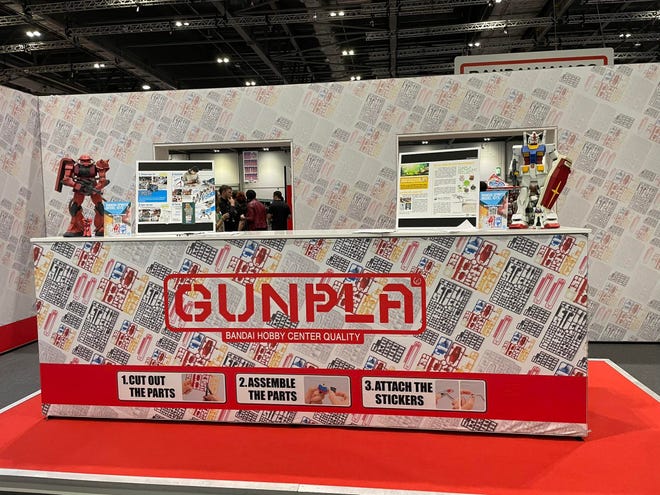 Star Wars activities are also once again a feature of MCM. The UK Garrison and various other cosplay groups have a huge area where you can pose with your favourite Star Wars hero or bad guy. Another returning activity related to Star Wars is the Silver Sabres. The Silver Sabres have a cordoned off training and demonstration area, where you can learn to fight like your favourite Jedi or Sith, as well as watch the trainers battle with their expert lightsabre skills. Sticking with the science fiction side of the convention, there is also a BBC booth featuring Doctor Who, which is a trending franchise right now with the regeneration of the Doctor and Disney+ buying the rights to show Dr Who in America.
As well as the bigger activities, the convention has a lot of smaller booths and activities for convention goers. Smaller activities include booths form companies such as Sky for Sky Cinema's new film the Amazing Maurice and a booth for Amazon's Lord of the Rings: Rings of Power. There is also a vending machine feature for The Bastard Son & the Devil himself on Netflix and dancing Transformers at the Robosen stand.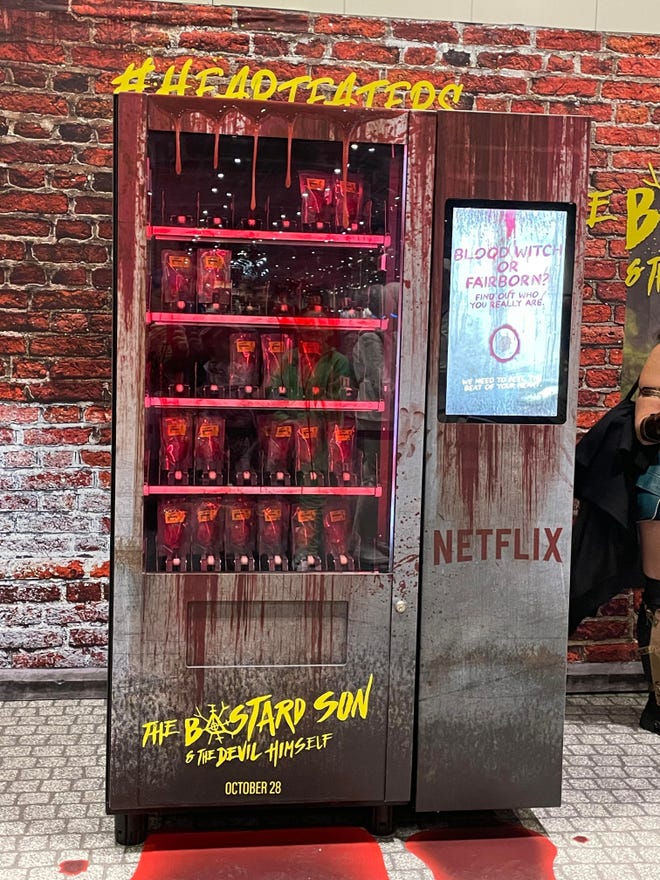 Whether you want to have a chill activity with friends, or keep yourself active by learning to fight the bad guys with light sabres, there are activities for everyone at MCM London. No matter who you are or what you age is, there is fun for all the family.
---
Get more from MCM Comic Con with Popverse's coverage of the event. From filmed panels to backstage interviews, on-the-floor coverage, news, cosplay galleries, and more - we're tracking it all in Popverse's MCM Comic Con 2022 round-up.