Sega lets MCM fans play Sonic Frontiers and Like A Dragon: Isin before they're released
Video games return to MCM with the Sega booth
Video games used to be a huge part of MCM Comic Con in London, with big players like Sony and Nintendo always having big booths and displays as part of the convention. The days of the big three attending MCM to show off their latest games are long gone, but this time around, there is a return to gaming with Sega showing up at the con. With lots of unreleased games and interactive stands as part of the Sega booth, there is plenty for ticket holders to get stuck into.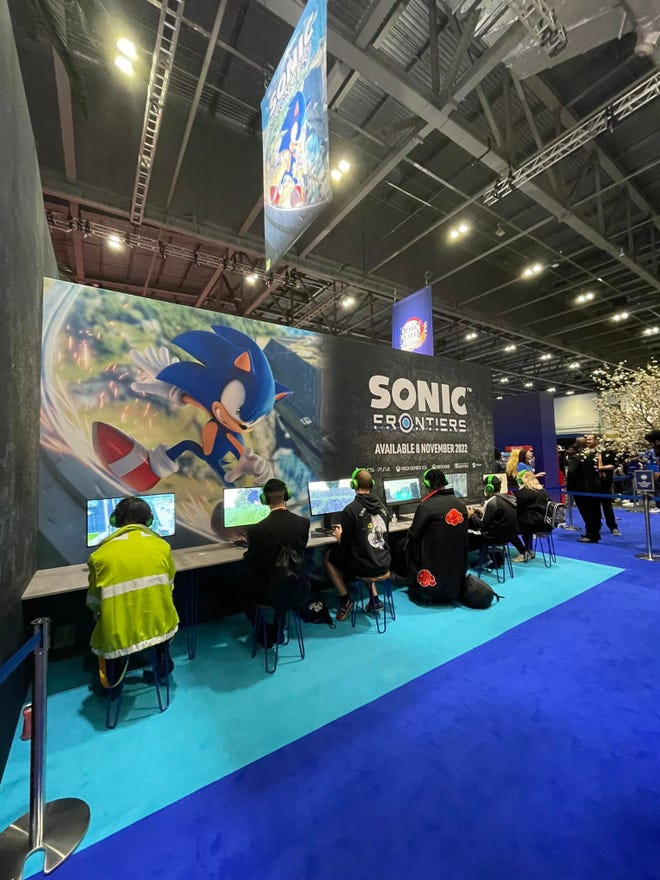 With Sonic Frontiers out very soon, Sonic fans get a sneaky peak before the November release. There is a lot of hype surrounding the game, as it is the first game in the Sonic series that combines not only the familiar platform sonic style, but also launches the heroes in to an open world style of game after they fall through a wormhole.
Another game that fans can get early access to at the booth is Like a Dragon: Isin. The game is not available until publicly until February next year, so convention goers were in for a real treat by getting to play the game early. Based on the Yakuza series of games, Like a Dragon: Isin is a remake of the old 2014 game Ryū ga Gotoku Ishin.
Nintendo did feature slightly at the convention, but as part of the Sega booth. Available to play on the Nintendo Switch is Demon Slayer: Kimetsu no Yaiba – The Hinokami Chronicles. The 3D fighting game is available across all platforms, but was only ported to the Switch back in June. It focuses on the story from the anime of the same name, and also contains a versus mode available both for couch co-op and online gaming.
The other things to be found at the Sega booth included an interactive photo booth for the Sega game Persona 5 Royal, and an area for photos in front of a giant photo of Sonic.
---
Get more from MCM Comic Con with Popverse's coverage of the event. From filmed panels to backstage interviews, on-the-floor coverage, news, cosplay galleries, and more - we're tracking it all in Popverse's MCM Comic Con 2022 round-up.