Watch MCM Comic Con's A Behind the Screens Look: Game Master's Roundtable panel live!
Join Game Masters Travis Vengroff, Richard Kimber-Bell, and Fiona K.T. Howat for an unmissable peek behind the screens at their creative process.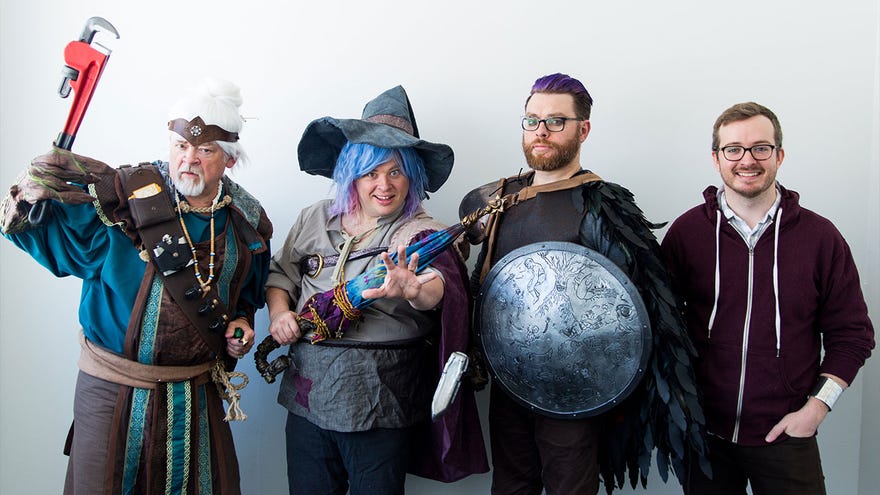 If you fancy yourself a DM, don't miss this one! Game Masters Travis Vengroff (Fool & Scholar/Dark Dice), Richard Kimber-Bell (Backwater Bastards), Fiona K.T. Howat (What Am I Rolling?/The DM's Book Club), and more are at MCM London Comic Con to talk what it's like to orchestrate your favorite role-playing games, in a chat moderated by Taylor van Biljon (Backwater Bastards).
Popverse is filming this and many other panels at MCM Comic Con this year (see the complete line-up here), which you can watch by becoming a Popverse member at the 'Fan' level (or higher) or those that buy an MCM Digital Ticket. The Popverse annual membership includes live video panels from MCM as well as next year's Emerald City Comic Con and C2E2.
Popverse filmed the entire conversation from the panels, with the companies hosting the panel black out the screenings, trailers, and new footage - as they intended for it to only be seen by those in attendance in the panel room.
Watch the Behind the Screens panel with Travis Vengroff, Richard Kimber-Bell, Fiona K.T. Howat, and Taylor van Biljon filmed at MCM Comic Con 2022:
If you've enjoyed this coverage, please give Popverse a shoutout by tagging us @popversesays on Twitter, Instagram, or Facebook, or linking to us at www.thepopverse.com.
Having trouble viewing this video? Read our streaming/VOD FAQ to find the answers you need.
---
Get more from MCM Comic Con with Popverse's coverage of the event. From filmed panels to backstage interviews, on-the-floor coverage, news, cosplay galleries, and more - we're tracking it all in Popverse's MCM Comic Con 2022 round-up.