Gwendoline Christie was inspired by Gustav Dore's prints for her role in Netflix's Sandman
At San Diego Comic Con, Sandman actor Gwendoline Christie shared how she prepared to play Lucifer in Sandman
At the Sandman press roundtable during San Diego Comic Con, we got a chance to chat with Game of Thrones actor Gwendoline Christie about her role as Lucifer in the upcoming adaptation of the classic comic published by DC. When asked about her favorite portrayal of Lucifer, Christie had a surprising answer—the illustrations of Gustav Doré.
Early on in the process, Christie had asked the co-creator of Sandman Neil Gaiman (who also serves as an executive producer on the show) about what he had in mind for the character. "When I said to him 'What was the first thing you saw when you were creating this Lucifer?'... he said it was those [engravings]."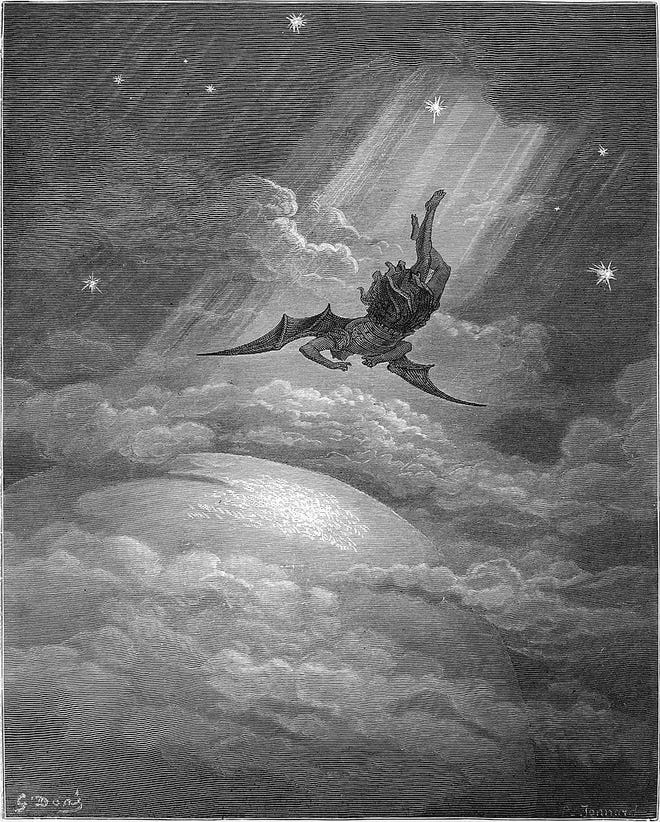 Gustav Doré was a French artist from the 1800s, probably best known for his wood engravings, which illustrated classic books. These specific prints that Christie mentioned illustrated Milton's Paradise Lost. Christie had already been familiar with these iconic illustrations, but she returned to them specifically to study the physicality of the images. "I felt like it was important to think about the physicality of this, that even if I was going to have wings, if I was going to be still, there'd be a reason for it." In fact, considering stillness was a big part of her process. "I wanted to explore stillness, that's not something I've ever been capable of, and I really felt that was where disconnection, lack of empathy, bitterness, and shame lay."
Christie seemed particularly interested in portraying the aspects of Lucifer that she hadn't explored in other roles, pointing out that much of what drove her to this role was that it was so different from what she's done before, "The fact that they could see me as that character was invigorating… maybe worrying, but invigorating."
Sandman will be available to stream on Netflix on August 5.
---
To check out who else Popverse talked to this year at San Diego Comic Con, check out our Popverse's SDCC coverage roundup.