Hack the planet (again)! A Hackers sequel is in talks
During a Scream reunion panel at Emerald City Comic Con 2023, star Matthew Lillard said that talks about a sequel to the 1995 cult hit Hackers are indeed happening.
The Scream cast reunion panel at this year's Emerald City Comic Con was, in a word, memorable. From a chaotic Q&A session to a heartwarming message of gratitude, there were plenty of stand-out moments for Scream fans. But they weren't the only film fanbase served at the panel. At one point in the Q&A, fans of the cult classic Hackers got their own heartwarming message when star Matthew Lillard stated that talks of a sequel were ongoing.
For anyone not in the know, Hackers is a crime thriller released in 1995, directed by Iain Softley and starring Angelina Jolie, Johnny Lee Miller, and, in a smaller role, Matthew Lillard. Though the film did not perform particularly well at the box office or with critics, it garnered a cult following for its cyberpunk aesthetics, skateboarding villain, and, er, creative decisions in styling Lillard's hair.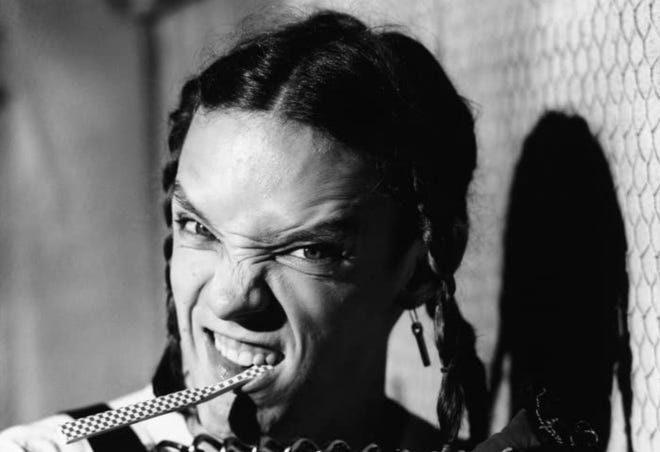 Nearly 30 years later, Lillard was at ECCC 2023, and though his hair was a bit more restrained, his enthusiasm for the film was not. At about the 38-minute mark of the panel, a fan asked Lillard about the possibility of a sequel. The question was met with a huge reaction from both the crowd and Lillard. Once the cheering died down, the actor almost nonchalantly said that, "They're talking about Hackers 2."
Exciting though Lillards remarks were, they aren't the first to hint that more Hackers is at least being considered. In September of 2020, Collider ran an interview with director Softley, who said that a possibility of another Hackers was being "actively considered," and that there "has been interest, from kind of mainstream producers."
It's important to note that Softley did not mention who those producers were, nor did he clarify which form a Hackers return would take. Though Lillard seemed to hint at a direct sequel, Softley's comments only refer to a possibility of revisiting the world. In today's cinematic climate, that could possibly refer to a reboot. Also notable is that Softley hasn't spoken more on the subject since 2020.
If a direct sequel did bring the original cast and crew back together, it would reunite careers that have taken wildly different directions. Lillard is currently working on Five Nights at Freddy's, (which he predicted "is going to be the single biggest thing to happen to my career since Scream"), and Iain Softley has just finished directing The Dead Spit of Kelly, a thriller with Jason Isaacs starring. Johnny Lee Miller has recently shown up on The Crown, and the biggest break-out star of the film, Angelina Jolie, is currently working on Maleficent 3. Hackers's writer, Rafael Moreau, has not been credited in a project since a 2001 episode of X-Files spinoff The Lone Gunman.
Though nothing's beyond the realm of possibility, especially in the age of bringing back cult hits, Lillard didn't have very specific advice for plans to get the cast and crew back. "Angry tweet the world," he told the fan that asked the question.
We just might, Matthew.
---
Everything Popverse is up to this Emerald City Comic Con.