Contacts for cosplay: the five best online stores to buy contact lens for Halloween (or anytime!)
If you're looking for contact lenses for your next cosplay, here are the 5 best online stores to choose from.
Contact lenses have been used in the cosplay community for years and have been increasing in popularity every year. Many stores online have now been selling contact lenses specifically to the cosplay community. Some have even made contacts for a particular character to match from their show/movie. Here are 5 of the best cosplay contact stores to order from for your next cosplay.
Note: Before going out and buying contacts, we strongly recommend meeting with your optometrist first to explain proper contact lens fitting and have a prescription.
5. TTDeye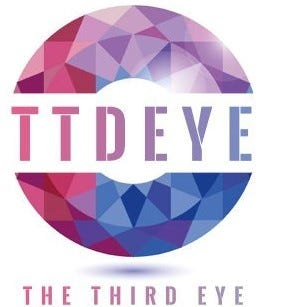 TTDeye has been one of the go-to cosplay contact stores for years. Many influencers throughout the makeup artist and cosplay community have worn them and shown them off on social. The nice thing about this store is that they have plenty of different colors to choose from. From my experience, the contacts from this store are best for a single use, as they were uncomfortable when I put them in the second and third time. If you're looking for contacts to wear once for a cosplay, then this place may be the way to go.
4. Coloured Contacts

Coloured Contacts has some great contacts if you've looking for natural and basic contacts for your cosplays. They have recently come out with UV contact lenses that glow in UV light, which would be perfect for a Danny Phantom cosplay. Makeup artist and cosplayer MakeupMadhouse has a great video showing off Coloured Contacts lenses and how to properly put them in.
3. Honey Color

Honey Color has been increasing in popularity recently with their various lines of contacts.They have lots of different natural-looking contacts as well as an entire section specifically for cosplay. Jennifer Chang on YouTube has several reviews of their contacts, and shows how their lighter blue and green lenses can still be seen on darker-colored eyes.
2. Pinky Paradise

Pinky Paradise has been in business for over 10 years and has continued to increase their contact lens collection to include a wide range of contacts. They have hundreds of different contacts to choose from and have a massive cosplay section. Some of their contacts are yearly, which can be worn within a year of opening them with proper care and cleaning. Pinky Paradise also just recently came out with their Lunar Earth series, which are the perfect contact lenses for any anime character.
1. Uniqso

Uniqso is one of the top contact lens stores for cosplayers around the country. This has been my go-to store whenever I am buying contact lenses simply because I have found them to be the most comfortable. They have a large collection of contacts and even show their contacts that are currently in the making for future releases. If you're looking for cat eye lenses, Uniqso has the biggest assortment of them (and with more on the way!).
---
10 best online Cosplay stores for your next big event.