Top last minute Halloween costume ideas
Not sure what to wear this weekend? We've got you covered
Spooky season has once again crept up on us like the ghosts and ghouls it represents, and this year there are plenty of options out there for a vast range of costume ideas. From classic favorites such as Super Mario and Marvel characters, to new passions like Five Nights at Freddy's, 2023 is once again a great year for character choices. If you're going solo, doing a group costume, or wanting to couple up with your other half, this article has you covered. From closet cosplays, to last minute bargains on Amazon, there is something on this list for everyone.
Scooby Doo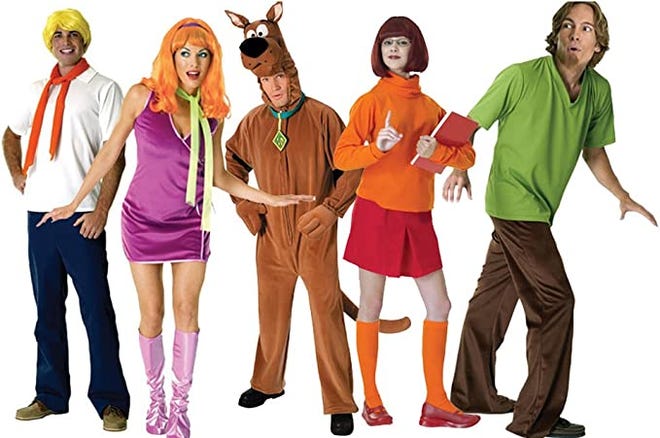 Scooby Doo has come a long way since its inception in 1969. The character looks and cast have varied over the years, but their classic costumes have remained the same. Choices range from super intelligent Velma, goofy Shaggy and Scooby, classic beauty Daphne and handsome leader of the pack Fred. The gang's attire can be sourced from any local costume shop, bought as whole outfits from Amazon, or even put together mostly from your own wardrobe and charity/thrift shops.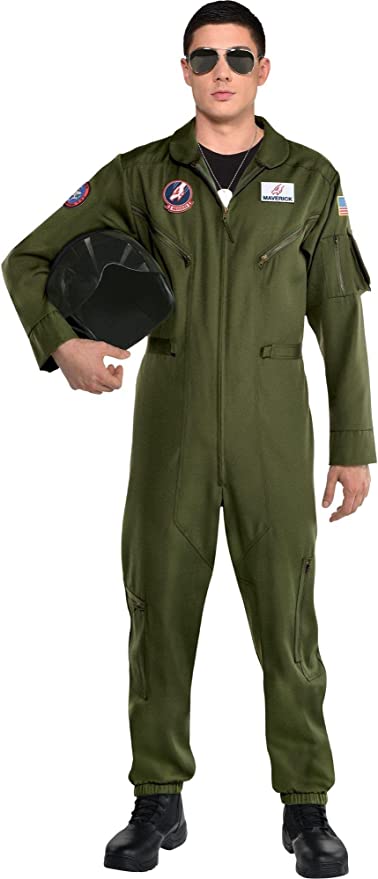 Top Gun
2022 saw the long-awaited sequel to 80s hit Top Gun, Top Gun: Maverick. Top Gun costumes have been a stable Halloween choice for many years, with the jump suits and aviators making for an easy-to-achieve look. The vintage out-of-uniform options can also be achieved with a simple bomber jacket, jeans, and white t-shirt. Flight suits similar to those in Maverick are easy enough to find at any costume shop, but if you can't make it into town before the event, check out Amazon.
Cobra Kai
Cobra Kai never dies, and neither does the popularity of the show. After starting out life as a YouTube paid subscription series, the show really took off when Netflix bought it in 2020. Now on binge-worthy season five, friends have built up their own rivalries and allegiances, choosing to either side with Cobra Kai or Miyagi-do. A Cobra Kai group is super easy to put together, as it can be mostly done with normal karate gis and belts available from any sportwear shop. To be Cobra Kai or Miyagi-do specific, patches or gis with the logos already attached can be obtained.
Game of Thrones
After the disappointment that was the ending of Game of Thrones, a lot of love was lost for both the characters and the show. That all changed this year with the release of the Targaryen prequel House of Dragons. Be it an old-school costume from the original show, or one of the newer ones from the loved 2022 series, there are many different varieties of costume to choose from. For a less specific Game of Thrones look, any medieval style costume from costume stores or Amazon will do, but check here for House of Dragons.
Sandman
Over the past decade or so, we've seen plenty of adaptations of Neil Gaiman's work from American Gods to Good Omens (which he co-wrote with Terry Pratchett) to Netflix's recent hit Sandman. The characters in Netflix's Sandman vary in their portrayal from the comics, so you have the option of going for the classic or tv looks. Death's look is simple gothic attire in both the comics and tv series, whereas Dream can be a lot more elaborate and harder to put together. Characters such as the Corinthian, Rose Walker, or Constantine are also outfits that are simple to put together from your own wardrobe, with added extras such as Corinthian's glasses. For the costume for the Sandman himself, check here, and take a look at his accessories here.
Mario characters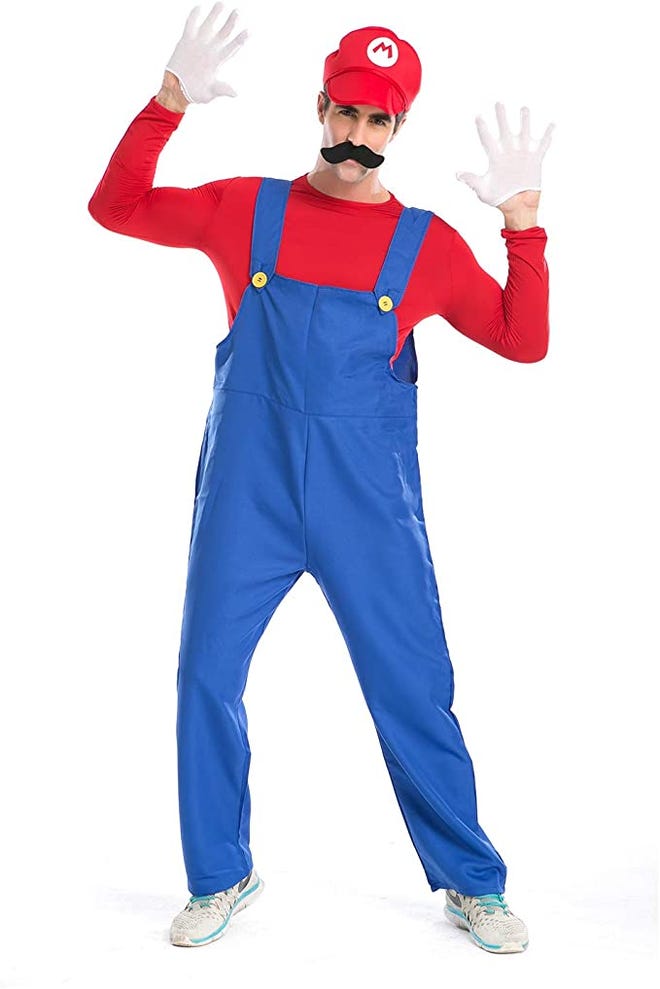 The vast array of Mario games gives costume choices a plenty. From fun Mario Tennis, Mario Kart or Smash Brothers groups, to dressing as Princesses, or even the trend to make your own sexy versions of the villains' costumes, there are over 30 years of historical costumes to decide from. There is something for the entire family, with Princess costumes often available to buy in both children and adult sizes. Dressing up as everyone's favourite plumbers is the easiest option, as they are the most popular options, as well as being easily available online.
For added fun to a Mario cosplay, you can get an inflatable dinosaur and pretend it's Yoshi, or even dress up as Yoshi himself.
Halloween often has a sexy theme, and a recent cosplay trend saw people making versions of the villains ending in -ette such as Boosette or Bowsette. These ideas can be put together with fabric and pieces from your own wardrobe.
DC characters
This year, we saw the return of the Caped Crusader to the big screen. The darker and more ominous version of Batman gave a different take to the cinematic Bruce Wayne, but it also provided fans with multiple new or different version of characters to cosplay. Batman costumes are plentiful and can be picked up from many different shops or Amazon links. Catwoman can be put together from a black catsuit and cut-up balaclava, or bought as a whole unit from Amazon. Amazon also has a decent Riddler costume available from the latest film.
Other DC universe ideas include the new game Gotham Knights bringing Batgirl, Robin, Nightwing and Red Hood back into the fray. The Superman and Lois TV show has also provided another choice for either individual or couples costumes. For a classic Halloween look, Joker and Harley Quinn are often go-to choices as individual outfits or paired up in a couple. With a vast array of different costumes from the films and tv shows over the years available, they are easy picks, but will probably be choices less favoured this year compared to other DC characters.
Marvel characters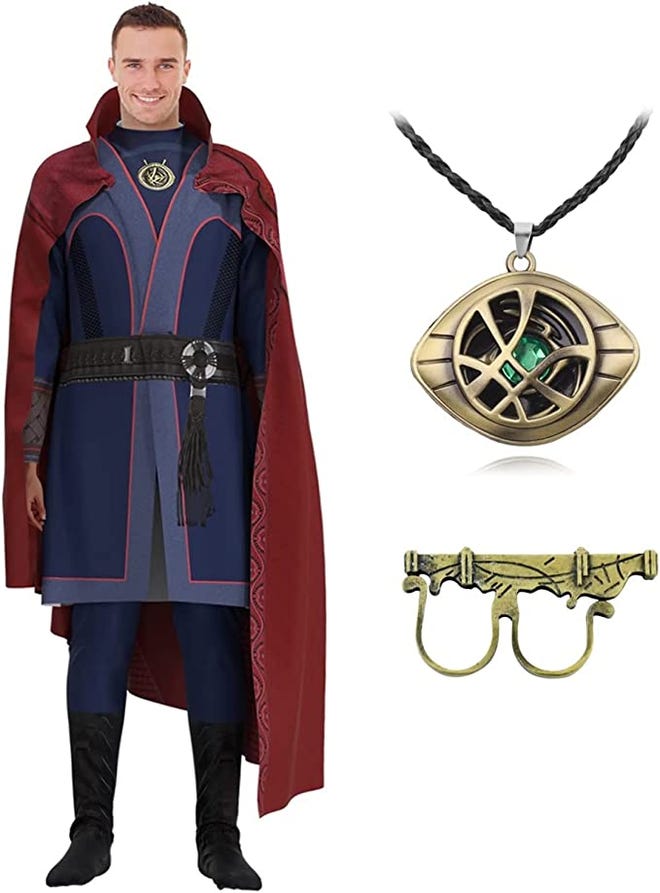 With both the Marvel films and now Disney+ TV shows, the possibilities for various Marvel costumes for Halloween are endless. There is plenty of availability for classic Avengers characters from local costume stores, but there are also lots of opportunities for your own spin or choices of characters. The latest Disney plus offering of She-Hulk gives plenty of choices and ideas for trending characters. Pair up as Wongers and Madisynn or dress up as the more classic heroes such as She-Hulk, Hulk, or Daredevil. For Jennifer, a simple suit and shirt combination, and painting yourself green is all that is required. Hulk needs even less clothing, but a lot more body paint.
Another Disney plus show that is a great Halloween choice is WandaVision. Not only do the episodes span through different decades of fashion, but they also have a specific Halloween episode. X-Men and Spider-Man characters are also a frequent sight at Halloween, but are likely to be less of a trend than the other options this year.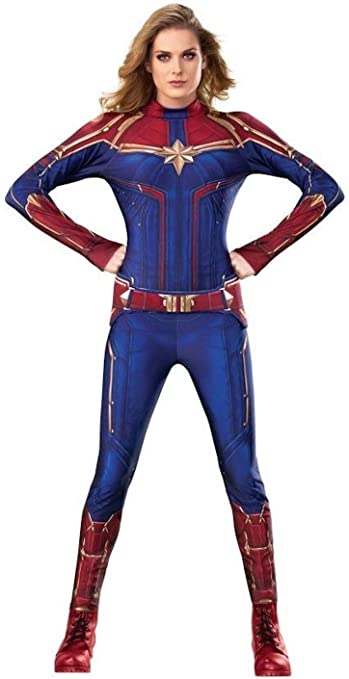 Addams Family
A forever creepy and kooky choice for Halloween is dressing up as the Addams Family characters. The franchise provides options for couples, children, and entire families to get involved in the Halloween antics. With the new Netflix Wednesday TV show, the mysterious and spooky characters will soon be trending again, even if Netflix did miss a trick by not releasing the show on October 31st. The characters are also always a popular choice for celebrity couples, including the iconic outfits by Joe and Sophie Jonas. The gothic style of the costumes from the TV shows and films makes outfits easy to put together. High street alternative shops like Damaged Society sell Wednesday's classic white collared black dress, but alternatives for group costumes can be found easily on Amazon.
Stranger Things
Stranger Things has been a popular choice for comfortable and easy costumes since the show began in 2016. The show now has four seasons crossing through the decades, giving plenty of options not just for the latest season, but also for those gone by. With season four, there were characters and actors that became cult successes overnight, as well as the main cast's usual clothing to choose from. A lot of the characters generic outfits can be found in your own wardrobe, from your high street shops, or put together with bits and pieces from Amazon, but for some of the more specific or obscure items, see the links and details below.
Hellfire Club – The Hellfire Club was a DnD society within Stranger Things that a lot of the main cast were a part of in season 4. They all wore the same t-shirts as part of the gang. For a casual Hellfire club attire, the t-shirt is available from many shops and online stores, including HMV, Zavvi, Merchoid, and Amazon.
Eddie Munson – The popularity of character Eddie Munson exploded after season 4. Not only was he popular for the storyline in the show, but a remix of one of his lines also became a viral TikTok trend. As well as the Hellfire Club t-shirt, Eddie requires an 80's rocker attire. To achieve this look, you need ripped blue or black jeans with a chain attached, a denim jacket without sleeves, and big clunky black boots. For screen accuracy, the curly power-metal hair can also be added with a wig of choice. For an alternative version from the famous guitar scene, a bandana and leather jacket can be added too.
Chrissy Cunningham – The cheerleader of the show is another character that, although only playing a small part in the show, has proven to be very popular with fans. Her costume is more difficult than just grabbing items from your closet, as she has a full cheerleader outfit that needs obtaining.
The villains – Be it a Demogorgon or the DnD villain come to life Vecna, both costumes can be found on Amazon.
---
This Halloween, like all Halloweens, is looking to be a blast. Make sure to take plenty of pictures, stay hydrated, and have a wonderful time.
---
2022's most terrifying tales to read this Halloween season