Tini Howard and Sweeney Boo to take over DC's Harley Quinn in 2023
The fan-favorite title will get a new creative team next March
Starting next year, it's all change for Gotham City's favorite former sidekick, with the news that DC's Harley Quinn title will be getting a new creative team, and a new direction, to boot.
Starting with March's Harley Quinn #28, Tini Howard — current writer of the Catwoman title — and artist Sweeney Boo will take over the creative reins of the best-selling title, with DC promising "more gags, cameos, and Ivy than ever" as a result of the changeover.
This move cements Howard's stay in Gotham. In addition to her current Catwoman gig, the writer is also going to be helming the upcoming Punchline series that spins out of the character's back-up strip in the recently concluded Joker title — a back-up strip that boasted artwork from none other than Sweeney Boo. (Everything is connected, it seems.)
That Howard and Boo will arrive in March gives outgoing creative team Stephanie Phillips and Matteo Lolli time to wrap up their current storyline, which has trended towards more serious — even, at times, introspective — stories than earlier runs with the character, to no small amount of critical acclaim.
The announcement of the new creative team today was accompanied by DC unveiling plans for a Harley Quinn pop-up event at next month's New York Comic Con, with a food truck giving out free snacks, comics, and merchandise outside the Javits Center on the Friday of the show.
Harley Quinn #28 will be released March 28, 2023.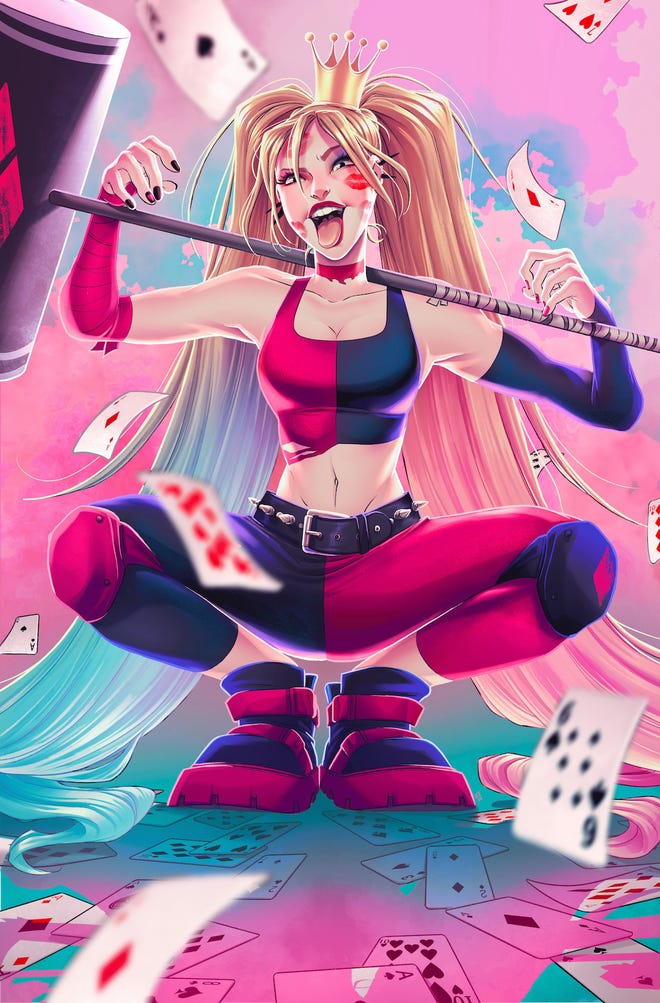 ---
Harley's success goes far beyond comic books, of course; the third season of the popular animated Harley Quinn show on HBO Max is currently running, bringing as many bad, dirty, and just plain wrong jokes as ever in its wake.