Harley Quinn is going to screw up the DCU this March
Frank Tieri and Amanda Conner are returning to Harley for this six issue mini
As events like Dark Crisis on Infinite Earths and Dark Nights: Death Metal have ably demonstrated, the history of the DC Universe is a fragile thing that can be easily damaged, leading to dangerous and dramatic repercussions in the present day.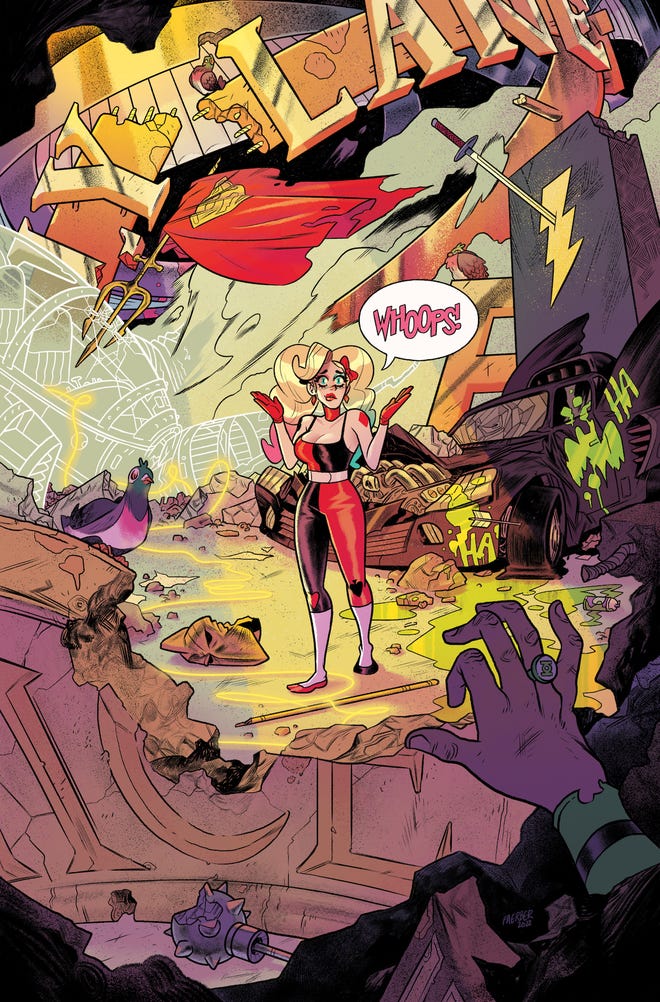 Unfortunately, in a new miniseries launching this March 2023, Harley Quinn has got her hands on a time machine — and Popverse has the exclusive descriprion for the first issue of Multiversity: Harley Screws Up The DCU to prove it.
"Harley's back in Coney for a long-overdue reunion with old friends, old haunts, and…an old time machine?" reads DC's synopsis for Multiversity: Harley Screws Up The DCU #1. "You heard right! A mysterious benefactor has left Harley a time machine, and after giving it about a half second of thought, she decides to take it for a joyride. What could go wrong, right? Funny you should ask. Turns out a quick trip through time can screw up a few things…namely, the entire DC Universe!"
As the title for the series suggests, giving Harley a time machine isn't going to work out too well, at least in the short term — but the question is, how bad can things really get? The new six-issue series sees writer Frank Tieri return to Harley, having previously written the Old Lady Harley miniseries, as well as issues of the main Harley title a few years ago, but he's not the only one returning for the series. Amanda Conner — who co-wrote the character for years alongside Jimmy Palmiotti — is taking on cover art duties, with Riley Rossmo and Chad Hardin, two other artists who have their own histories with Harley, offering variant covers. Logan Faerber, who's drawing interiors for the book, also has a variant of his own.
Look through the gallery below to see all of the covers for the issue.
Multiversity: Harley Screws Up The DCU #1 (of 6) launches March 14, 2023.
---
This isn't the only big Harley Quinn news happening in March next year; Tini Howard and Sweeney Boo are taking over the regular Harley title that month, as well.