The Hernandez Brothers reflect on 40 years of defining (and redefining) independent comic books
"We helped paved the way for the independent scene in comics which is an alternative to the superhero market," Gilbert Hernandez says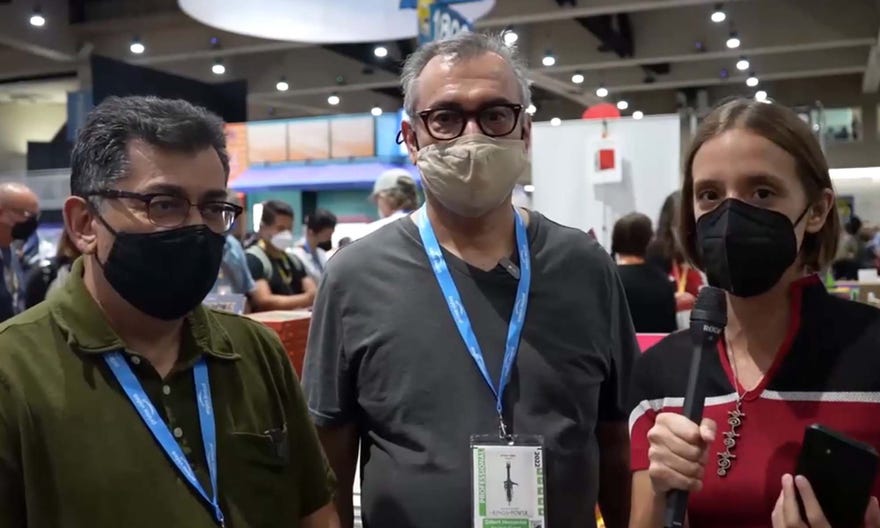 Independent cmic books are enjoying unprecedented celebration and access to the full market in no small part thanks to the pedigree and ground broken by the amazing creative team known as the Hernandez Brothers. Gilbert and Jaime are two of the eponymous Los Bros Hernandez who swept the comic industry by storm when their slice-of-life series Love and Rockets burst onto the scene in 1982.
By good fortune, Popverse's Ashley V. Robinson caught up with Gilbert and Jaime Hernandez on the floor at Comic-Con International: San Diego earlier this year to talk about ahead of Love and Rockets' big 40th anniversary.
"We helped paved the way for the independent scene in comics which is an alternative to the superhero market," Gilbert reflects when Popverse asked about the team's contribution to comic book evolution, "Superheroes dominate, but mostly because of the superhero movies which gives them free advertising."
Here is our full 11-minute interview with Gilbert and Jaime Hernandez.
---
Get into the comic shop scene with our comic store guide.