How the ALA's Graphic Novel and Comics Round Table is turning libraries into comic stores
Behind the group making libraries safe for comics
Right now in Washington, D.C., the American Library Association's Annual Conference and Exhibition is taking place. Running from June 23 through 28, the show offers an opportunity for librarians, library staff, publishers, authors, and other associated figures – including celebrities such as Channing Tatum, John Cho, and Tiffany Haddish – to catch up on the biggest issues in the library space today. Of course, comics are right in the middle of all of this, courtesy of the Graphic Novel & Comics Round Table (GNCRT).
The name is, perhaps, more dramatic than it might sound; 'Round Tables' are an ALA tradition, the name given to groups of librarians based around shared interests or individual areas of study. The Graphic Novel & Comics Round Table, which was officially recognized by the ALA in 2018, is at the forefront of comics advocacy as it exists today.
"I like to think of GNCRT as an official collective of the best that (comics) librarianship has to offer," Moni Barrette, who takes over as the President of the group next month, tells Popverse via email. "If a resource is needed such as a comics reading list, help addressing a ban to a graphic novel, or a way to gain professional experience in our space, GNCRT is a great source for these, and many more, things. If we don't offer something directly, we can almost certainly give folks good contacts or resources to meet their needs. Collectively we remain abreast of issues in our industry, happenings among larger ALA, and of course, any time possible, the feedback and needs of our membership."
What is the American Library Association's Graphic Novel & Comics Round Table?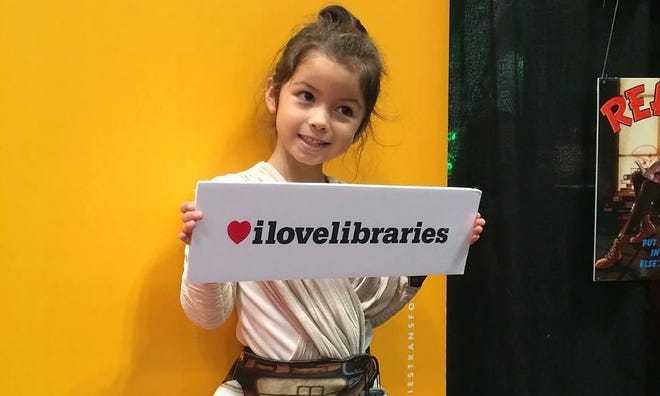 Amongst the "many things" that Barrette mentions above is the Will Eisner Growth Grant, offered to libraries to expand their graphic novel collection, as well as teaming with Image Comics across multiple years for a series of events tied to Banned Books Week, and panels held at both Comic-Con International: San Diego and New York Comic Con; on the future agenda is the creation of an award or series of awards specific to the group. The plans might appear ambitious, but they're more than warranted by the interest comics have across multiple age groups and audiences in libraries right now.
"When I worked at Escondido Public Library, kids comics were in the Top 5 all-time circulating – the library word for checkouts – items from the library, behind picture books and movie rentals," Barrette shares. "I started an adult graphic novel collection, and it very quickly became the third highest circulating collection in the entire library. I can't offer any other collection data in 16 years of library experience that grew that quickly."
Although the group's origins are tied to libraries, it's clear that its mission extends far beyond the walls of any particular institution – especially in an era where comic books and graphic novels are being pulled from libraries as part of a larger war on artistic freedom across the country. "Defense of comics was not among the original tenants of GNCRT formation – not that we didn't believe in defending them! – but it has quickly become among the core activities of our group," Barrette confirms. "There's no easy answer [to the threat of censorship], but our newly formed Addressing Challenges Committee is working on a toolkit to prepare library workers not only to defend comics but also to proactively work towards limiting challenges."
That being said, Barrette did add that she "never [wants] to overstate GNCRT's 'importance' except to say we plan to be a source for updated guidance and a network of like minded folks," when it comes to what the group can do in terms of fighting library censorship; individual activism and a push towards the relevant authorities is still essential.
How the success of Raina Telgemeier and Gene Luen Yang prompted the ALA's GNCRT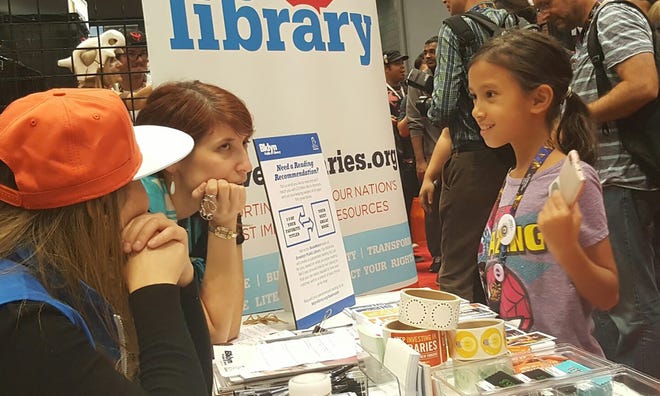 Although the Graphic Novel & Comics Round Table was officially established in 2018, its roots extend back far further. "In 2004 a group of comics-friendly librarians participated in the Graphic Novels Pavilion at ALA Annual, with 13 participating comics publishers," Barrette remembers. "When folks like Raina [Telgemeier, creator of Smile, Sisters, Drama, and many other massively successful young reader books] and Gene [Luen Yang, creator of American Born Chinese, Boxers & Saints, and Dragon Hoops, among other books] started killing it by every measure, ALA was able to make the library comics interest group into an official Round Table in 2018. GNCRT quickly became the newest and among the fastest growing round tables."
Indeed, with more than 1000 members across North America, the GNCRT is a big deal… but the group doesn't limit its vision to staying inside its own continent. Integral to this particular round table are a number of colleagues and advisors from across the globe, who can broaden the idea of just what the traditional comic reader looks like. "International viewpoints are essential to greater understanding of the comics (and manga) market overall," Barrette says. "To only see comics from an American perspective is shortsided, both in librarianship and when we look at what drives the industry overall.I know for me, I had my mind blown by past-president Amie Wright when she explained to me the influence middle age females had on French comics sales, for instance."
The ALA's GNCRT partnering with other organiations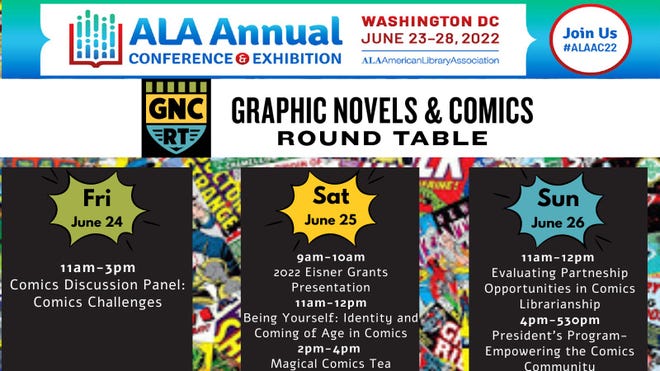 Of course, that doesn't mean that the group is only looking internationally to broaden minds; earlier this year, it paired with the Black Caucus of the American Library Association to release the Black Lives Matter, Black Literature Matters reading list, spotlighting 50 titles by Black creators worthy of promotion in libraries, including David Walker, Chuck Brown, and Sanford Greene's Bitter Root, Ebony Flowers' Hot Comb, and Showtime At The Apollo, a non-fiction title focused on the historic Harlem theater by Ted Fox and James Otis Smith.
That list is just one created and shared by the group, with others including both a Best Comics for Adults and a Best Comics for Children reading list – both featuring some surprising, but welcome suggestions.
Looking ahead, the GNCRT has multiple events across this week's American Library Association's Annual Conference and Exhibition – including an appearance by Image Comics writer Jeremy Holt (Made in Korea), speaking about the importance of expanding the diversity of those speaking out in favor of comics advocacy – as the group looks to grow even larger moving forward… a feat that seems even more impressive, given the wider context. ("GNCRT continues to gain members even as many organization memberships are declining in our profession," according to Barrette.)
Asked if fans could support the group's growth in any way, Barrette said that "would be a huge moment for us!" The answer is, for those curious, "Continuing to work with your local libraries to get them to purchase the comics you love, [and] looking for ways you can advocate for titles that are being banned and challenged in their communities" – although checking out the GNCRT's website and Twitter account for more information about the group is probably something else than any potential supporter should consider, as well.
"Comics librarians and the GNCRT exist, ultimately, to ensure comics are being properly positioned and utilized for education and leisure reading as widely as possible," Barrette says. In this current climate, it's something that's needed as much as ever.
---
Learn why banned books are the books your children should be reading.