Lea Thompson pitched a Howard the Duck film to Marvel Studios, and she's not giving up hope
Lea Thompson, who starred in the 1986 Howard the Duck film, hopes to direct the character's MCU solo film
Nowadays Marvel rules the box office, but their cinematic success got off to a rocky start. In 1986 Universal Pictures and Lucasfilm released Howard the Duck, which could technically be considered the first Marvel movie. Although serials starring Captain America were released in the '40s, and various other characters starred in television movies, Howard the Duck was the first feature length theatrical film starring a Marvel character. Howard the Duck is an anthropomorphic duck who was introduced in Adventure into Fear #19 (1973). The character, who was created by Steve Gerber and Val Mayerik, is comedic in tone.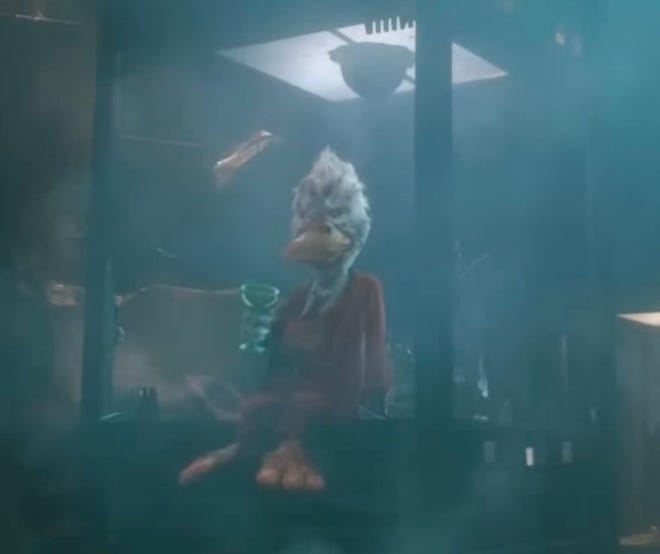 While Howard's comics were well received by readers, the movie is generally considered a failure. The audience had a negative reaction to the film's tone, and the unconvincing Howard the Duck puppet. The film bombed, and today it's consistently seen on rankings for worst movies ever made. Lea Thompson, who stars in the movie as Howard's companion Beverly Switzler, thinks the world is ready for another Howard the Duck film. "It's a bonkers movie," Thompson says, during a recent interview with the Stargirl Aftershow podcast.
Thompson is now an accomplished director herself, with credits on projects like Stargirl, Star Trek: Picard, and Resident Alien. "Honestly, I want to direct the Howard the Duck Marvel movie," Thompson tells the podcast. "I actually did go pitch to Marvel, but they have their long term plans for their characters, I don't know what they are."
Howard the Duck does exist in the Marvel Cinematic Universe, but thus far he's only appeared in cameos. The MCU version of the character was first seen in Guardians of the Galaxy (2014) behind a display case in the Collector's lair. This time around the character was completely CGI. Howard later appeared in the post-credits scene, where he was voiced by Seth Green. Green reprised his role during a brief scene in Guardians of the Galaxy Vol. 2 (2017), and the character had a non-speaking cameo during the final battle in Avengers: Endgame (2019). As of now, Marvel Studios has not announced any plans for a Howard the Duck movie.
Lea Thompson hopes that her work on superhero productions like Stargirl will demonstrate that she's ready to take on the demands of a Howard the Duck film. "If it ever happens, I don't want them to say I don't know how to handle a big budget, or I don't know how to handle VFX or special effects," Thompson says. "I think now I have plenty of evidence that I can handle that, thanks to Geoff [Johns] and getting my start in Stargirl."
During the podcast interview Thompson says that she took some of the lessons she learned from Howard the Duck and applied them to directing Stargirl. For example, while directing scenes with VFX characters like the Thunderbolt, Thompson insisted on having a professional actor read the lines so the cast would have someone to react to. "That was something I kind of insisted on, kind of having a real actor there to inspire us," Thompson recalls. "I thought one of the reasons Howard the Duck was not as good as it could've been was because they had puppeteers that weren't really actors doing the lines, so all of the timing was kind of off."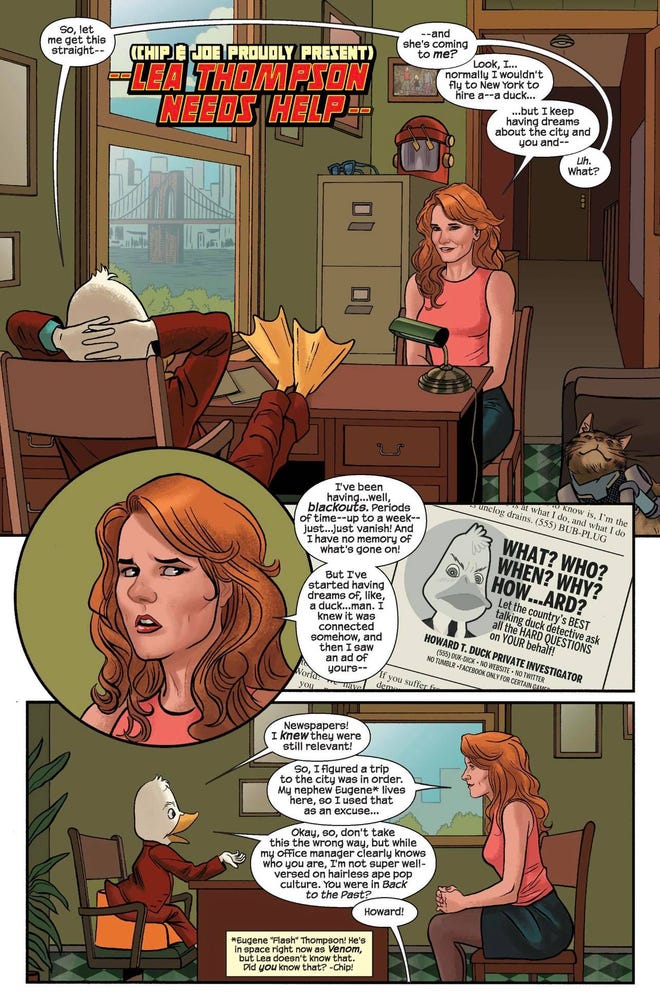 Thompson hasn't let Marvel's rejection or the original film's reputation deter her. "It's probably a bad idea, since Howard the Duck ruined my film career, but I don't care," she muses. The casting of Seth Green has only made her more excited about the potential project. "I'm sure he'd be amazing," Thompson says of the actor.
Thompson was featured as a character in Howard the Duck #8 and #9 (2016), which poked fun at the 1986 film. The story had Thompson's character kidnapped and forced to act in a sitcom about Howard, portraying Beverly Switzler. While the comic version of Thompson wasn't happy with her abduction, the real life version of the actress has embraced her Howard past.
"Howard the Duck has got a huge fanbase, and they keep rereleasing new DVD copies of it, so somebody is buying them," Thompson says. "I know the fans very well, and I'm very grateful to them. They're some of my favorite fans because they've had to be diehards against all odds."
Thompson considers herself one of those fans, and although Marvel Studios rejected her pitch, she's not giving up on her dream. "It's just a little dream of mine to pay homage to Howard the Duck in a big way."
---
If a Howard the Duck film was underway, you could find it on our constantly-updating superhero movie release schedule.