I Am Groot anthology series to premiere on Disney+ August 10
New poster and release date announced for Groot anthology series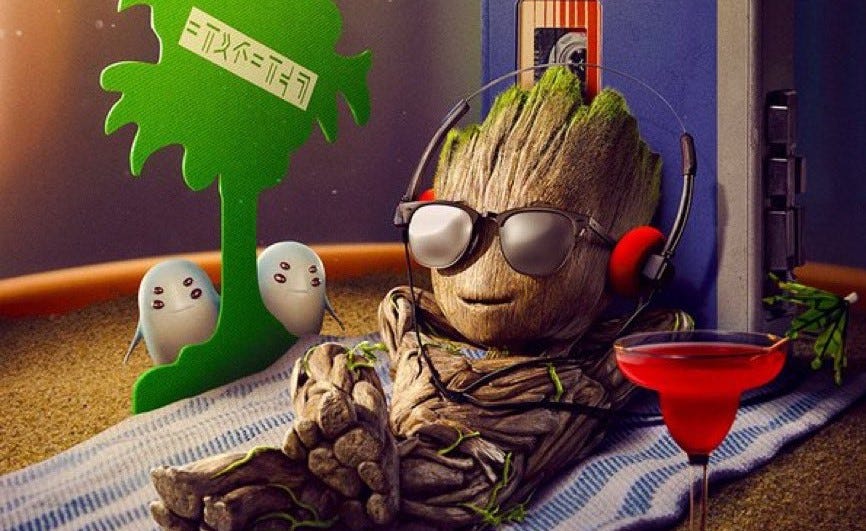 There's a new anthology series coming to Disney+ on August 10, and it's all about Groot. Baby Groot, to be specific.
On Sunday, Guardians of the Galaxy co-writer/director James Gunn tweeted "August 10 on @disneyplus. #IAmGroot" alongside a cheerful new poster of Baby Groot lounging on what looks like a dinner napkin in a beach scene that takes place inside of the confines of a large plant pot. He, of course, is listening to some tunes from Peter Quill's Walkman.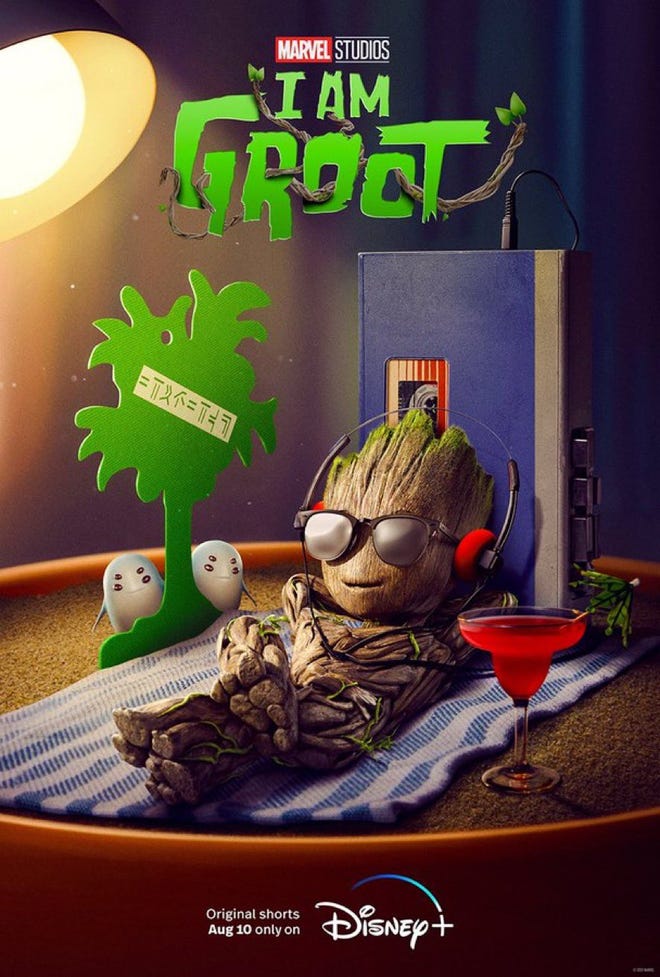 I Am Groot will not be directed by Gunn, but Gunn will serve as an executive producer on the anthology series. As for the show itself, we don't know all that much about it other than what little Marvel Studios has announced on its site which reads, "The series of original shorts —following Baby Groot's glory days growing up, and getting into trouble among the stars — premieres on August 10 exclusively on Disney+. Take a look at the brand new poster for the series above, featuring a very relaxed little Baby Groot just chilling out with his favorite tunes."
Whatever the show covers, it does look like fun (though, my guess is that it may be aimed towards the young'uns more than towards adults). Viewers are sure to see what it's like to be a little tree in a big galaxy, and we'll probably come across some new and interesting alien species along the way (who are the two four-eyed penguin looking fellas peeking out from behind Groot's car air freshener tree?).
And yes, Vin Diesel will be voicing Groot.
As more information about I am Groot is released, we'll make sure to cover it here at Popverse. Until then, why not check out this Popverse piece on the future of the MCU.